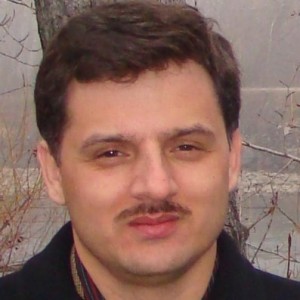 Social media is ushering in a new culture and redefining the way governance functions. It has facilitated communication, collaboration and transparency across government departments, writes Virender Jeet, Senior Vice President – Technology, Newgen Software
Recent global events, like Prime Minister Narendra Modi's innovative use of social media during his 2014 general election campaign or the citizen-centric movements that have ushered in major political changes in Egypt and Tunisia, have seen the impact social media can make in empowering citizens. They have also brought a progressive shift in the way governments around the world communicate and engage with citizens.
Early adopters in the public domain have predominantly been politicians, but there is a positive trend: the government offices are now going social. The usual suspects – @WhiteHouse and @Number10Gov figure prominently. In India, the surge in social has been an eye opener. For example the @PMOIndia account (Prime Minister's office – India) has almost tripled its number of followers since June 2014, which now at 5.97 million makes it one of the largest central government twitter accounts in the world. Other worthy mentions include @RashtrapatiBhvn (President of India) with a following in excess of 600K and @MEAIndia with around 340K followers.
To those writing off social media as a passing fad, a recent report by the Partnership for Public Service, says, "It's 'not just a passing trend', but an important mechanism for advancing government effectiveness." Social media can connect large populations and remote groups, and content can be customized and updated almost instantly, at relatively lower costs.
Social media is ushering in a new culture and redefining the way governance functions. Communication, collaboration and transparency across government departments are a welcome development. Government adoption of social media is on the rise.
It provides an interactive two way communication mechanism through which governments can measure public sentiment with respect to new laws or key policy changes. By gathering feedback, ideas, suggestions and absorbing these into the policy-making process, governments can rejuvenate the concept of direct democracy. Local governments can also use social media for:
Communicating emergencies
Enabling economic development
Political engagement and policy feedback
Real-time response
However, like all new technologies, social media has also its risks. Sharing information on social media can sometimes lead to voluntary or involuntary sharing of sensitive or classified information. There is also the menace of online trolling, which stifles freedom of speech. Social media has opened up government structures and officials to public scrutiny like never before. It has also meant that senior functionaries in the government have had to come up to speed with regard to effective use of social media, rather quickly.
With the unprecedented surge in the information exchanged via social media, managing and analyzing that data is also becoming increasingly important. Governments are adopting new methods to capture, archive, and analyze this information. Big Data and similar analytical tools are being utilized for predictive analysis, leading to better quality and effective decisions. The use of analytics is helping to improve internal operations by enhancing performance and control systems within departments. The main challenge here is to leverage the findings of big data sources, without compromising private and confidential information of citizens.
Once data is analyzed, the next step is recording that data. Traditional solutions for records management do not suffice here. That is where solutions like Social Media Record Management come into the picture. They differ from typical records management, owing to the dynamic and collaborative nature of the content being managed.
Social media is a huge opportunity for the government to interact with citizens in real-time, enable transparency, humanize government agencies and build trust. There are things that will be learned over time and through the normal process of trial and error. There are apparent risks, but none that cannot be mitigated by creating a strong social media strategy. The wheels of change have already been set in motion, and governments have to adapt and evolve to the changing paradigm. All things considered, if nurtured and used effectively, social media can set the precedent for a new era of government-citizen engagement — one that will move us towards a more open and collaborative future.
Follow and connect with us on Facebook, Twitter, LinkedIn, Elets video