As a fierce debate rages in the cyberworld over open Internet, there are ambiguities about how much free actually a free Internet will be on the ground level. Nirmal Anshu Ranjan talks to a cross-section of people from the IT industry and other stakeholders in the domain to know their views on the issue

The term 'Net Neutrality' was not a much heard term until recently, at least in India, and suddenly, it is all over the Internet space, especially in the social media. The netizens are unable to reach a consensus whether some apps can be made available for free by asking developers to pay for the data consumed by its users, or should the users be paying for apps usage, or should the status quo be maintained.  The debate continues.
While the term Net Neutrality may be new to many, the concept has always been there – unlimited access to the Internet, liberty to visit any site and freedom to use just any apps, without shelling out a single penny. Wikipedia defines the term as one standing for the principle that "Internet Service Providers and governments should treat all data on the Internet equally, not discriminating or charging differentially on the basis of user, content, site, platform, application, type of attached equipment, or mode of communication".
The Cyber Cry
What sparked of this debate is the Indian telecom companies' reluctance to provide overthe-top (OTT) services, such as messaging and calling apps like Whatsapp and Skype, for free, as those eat into their biggest revenue streams – voice calling and SMSs. What seems to have pinched them most is the recent launch of free calling facility by Whatsapp. Telecom Service Providers (TSPs) also approached the telecom regulator Telecom Regulatory Authority of India (TRAI) seeking regulation of OTT services. Last year, Airtel even  oated a new data plan, which would charge users for Voice over Internet Protocols (VoIP) calls, but had to back of a" er public outrage.
Further, the other factors fuelling the debate are fast-approaching deadline for the user responses on the TRAI's consultation paper as well as a campaign oated by Airtel, called Airtel Zero, which asks app developers to pay the data charges for customers if they use the developers' apps. Many pro-Net Neutrality activists feel that this idea violates the very essence of an open Internet: while big companies will be able to pay a higher price to be featured on the platform, smaller companies could be at a disadvantage.
However, telecom companies are now in no mood to compromise. They claim that they are suffering huge losses. Despite the fact that data usage by the consumers has increased by leaps and bounds, these companies stick to their claim. TSPs have already declared that they would be charging the websites and that the consumers, who would not pay for particular websites, would not be able to access those. Besides, the users could also be coerced to pay up if service providers start regulating the speed based on users' willingness to pay.
Real or Just Ideal?
Many experts feel that although the concept of Net Neutrality is desirable to retain the freedom and openness that the Internet provides, there are many who feel that it could be just a wishful thinking. they feel that the TSPs, who pay huge money for acquiring spectrum, would not allow a major chunk of their earnings being lost to the OTTs. Also, free access to the everswelling number of Internet users could put too much stress on the limited bandwidth, resulting in poor and an overall decline in the quality of services.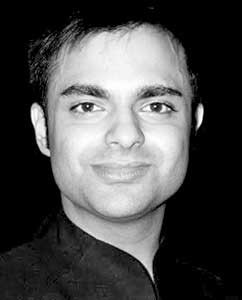 Just providing free access would not retain the customer, says Siddharth Arora, CEO and Co-founder of ePaisa, as they would gradually opt for quality service. "ISPs think they have cracked the formula of a whole new revenue stream, but at the core of this discussion is the online business and consumer relationship. Large online players may think they have found a strategic way to nd new trac sources (today's nonInternet users) and hold customers. I believe this is a short-sighted view. Not only will these companies need to o er free access to their sites across all ISPs (increasing their costs, while they are already not making money), but their competition (also with deep pockets) will also follow the suit."
Arora maintains, "Businesses that have focused on ways to lock customers instead of innovating and offering better services have failed. While it's a great introduction to the web for the non-Internet user, let's not undermine the intellect of this user. Over time, this user will want more and will move on to a service that gives him/her real value, not free access. ISPs are calling this the toll free number equivalent of the Internet. e truth is that 'toll-free' may get you a customer, but it will not help you retain one."
Nasscom: In Support of Free Internet

In support of continued Net
Neutrality, the top IT industry trade
body has suggested adherence to
the following points:
expected to drive the Digital
Revolution in the country

Universal principles of net
neutrality, access for all
and leveraging Internet for
developmet
growth should be
upheld.

Prioritisation of emergency or
any other services, as prescribed
by the regulator, accompanied
by public declaration and
without price discrimination,
should be done.

Given the variety of definitions
worldwide, it is important to
recognise that unfettered user
right of making an informed
choice in deciding access
to content is the bedrock of
Net Neutrality

No double dipping by Telecom Service
Providers(charging for data from
both consumer and application/
platform provider) should be
allowed.

There should be no roadblocks
to rapid adoption of ICT-enabled
models and innovation that are

Security restrictions, as
required for ensuring reliable
services and lawful demand of
security agencies, should be in
place.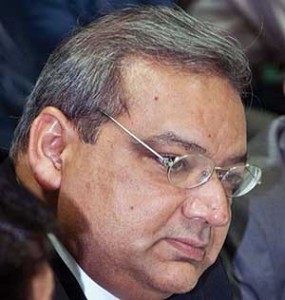 However, Harsh Tikku, Global Head, Business Acquisition , SoftAge, would not buy that argument. He says that although zero rating would seem harmless at first glance, as all things 'free' o" en do, it will cause lasting damage to innovation, competition and freedom.
"Internet giants like Facebook, Google, Twitter and Wikipedia exist today because an open and neutral Internet did. Having become successful, it would be a pity if they now decide to ally with telecom giants and seek to change the rules of the game for everyone else, where smaller firms will be forced to commercially "Internet giants like Facebook, Google, Twitter and Wikipedia exist today because an open and neutral Internet did. Having become successful, it would be a pity if they now decide to ally with telecom giants and seek to change the rules of the game for everyone else, where smaller firms will be forced to commercially lobby and sign up in order to prevent their competitors from crushing them," says Tikku.
Experts observe that over the years, new ventures have immensely benefitted from the open Internet. In fact, one of the key reasons for start-ups to have come up in a big way in recent decades is the openness of the Internet. It has reduced transaction costs and levelled the playing field.
So, violating Net Neutrality, according to them, will reduce entrepreneurship and local Internet innovations by placing firms in a situation where their local consumers are all locked into a limited platform under the control of a few giants. Neither Internet.org, Airtel Zero nor any other major zero rating platform gives the choice to the consumer. Instead, the decisions are made by big telecoms working in partnership with large Internet companies. A start-up can come up with an app today, and can immediately attract a global audience, they insist.
While the term Net Neutrality may be new to many, the concept has always been there – unlimited access to the Internet, liberty to visit any site and freedom to use just any apps, without shelling out a single penny
Indian Context
Talking in the Indian context, like most other developing countries, it needs free ow of information to make itself competitive from a global perspective. Besides, the government has embarked on a 'Digital India' mission, which further necessitates the need for an open Internet. For, even if the country is linked at the grass-root level through broadband connectivity, it will be of little use if free Internet is barred.
In its response to the TRAI consultative paper on regulatory framework for OTT services, Nasscom also advocated Net Neutrality, saying that universal principles of Net Neutrality, access for all and leveraging Internet for development growth should be upheld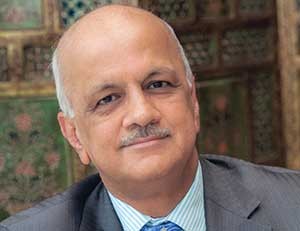 R Chandrashekhar, President of the apex trade body of IT companies, said, "Net neutrality creates an open and level-playing field that facilitates i n n o v a t i o n , adoption and inclusion. e other key priority is proliferation of an affordable telecom infrastructure.  These essential building blocks of the digital revolution are not contradictory and can and need to be synergised."
Chennapa Naidu Darapaneni, Founder & Chief Executive Officer of Meraevents.com, a Hyderabad-based event technologies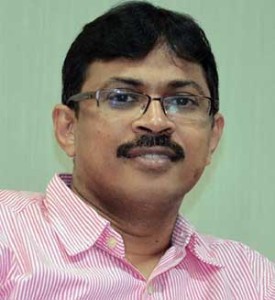 company, raises the issue of employment, which the youths have got due to open Internet. Naidu says, "In an equal opportunity world, why should access to any website or an application be restricted or controlled in terms of its speed or availability? Since the advent of Internet in India, especially in the last 15 years, millions of youths found employment opportunities and millions of others became entrepreneurs tapping all the resources offered by the Internet. Restricting Net Neutrality by imposing tariff to access a website or an app on a mobile phone would first kill small businesses."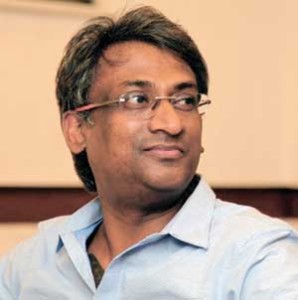 N Chandramouli, Chief Executive Officer of TRA — publishers of e Brand Trust Report — talks about the right to freedom of expression. He says, "More individuals, each day are becoming aware and more vocal about the Net Neutrality issue. At one level, it is being linked to the right to freedom of expression and the right to information, and correctly so."
ISPAI: Same Rule for Same Service

The Internet Service Providers
Association of India (ISPAI), in
its response to TRAI consultation
paper, has advocated 'Same
Services Same Rule'
norm. "Some of the OTTs
are providing services, which
are substitutable to the licenced
telecom services. In our opinion,
'Same Services Same Rule' policy
should be adopted and it's up to
the Government to decide the
modality," it said.
"Imbalance exists in regulatory
environment. While ISPs are
subjected to stringent regulation /
laws, OTTs get free hand. OTTs do
not need any licence, don't have to
pay license fee and revenue share,
they don't need to maintain QoS,
no Universal Service Obligations,
no security clearances / Legal
Intercept requirements, while
offering similar services as ISPs,"
ISPAI pointed out.
"OTTs are not obliged for
consumer safety, security
and privacy, neither they are
responsible for KYC validation
and records. It's unfavourable
situation for ISPs who
have made huge investments
in telecom infrastructure and it
further affects their capability
to make future investment and
upgrade its networks."
In the statement, ISPAI also
advocates the concept of Net
Neutrality: "Net Neutrality
means all Internet traffi c must
be treated equally. Thus, a TSP/
ISP must ensure that consumer
has a choice to access any app or
website without any differential
treatment. There should not be
any blocking, throttling or paid
preferential treatment of retail
broadband traffic by the ISPs."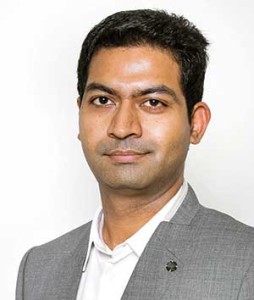 Going a step further, Vishal Reddy, Founder of Wowsome — an augmented reality mobile app suggests making formulating a law to protect Net Neutrality. Reddy says, "Net Neutrality is basic to functioning of the Internet. Consider Augmented Reality Advertising, which has all the variables of becoming the next mass medium but is still dependant on the Internet and its rules.
"Data Service Providers are attempting to kill Net Neutrality with conniving plans to make Internet paid for by app developers instead of the users and same rate card to all app developers. A rare card that will be easy for the well-funded, but unimaginable for the bootstrapped start-ups, where the real innovation takes place. Any violation of equal speed or equal cost for all stakeholders of the Internet is a clear violation of its integrity. Internet businesses operate on the moral of Net Neutrality and it's time that we made it a law."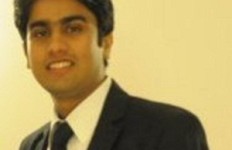 Prakhar Khanduja, Co-founder, InstaLively, the first Android application capable of broadcasting live high – definition stream on Youtube, feels that by supporting TRAI, telecom companies can be kept in check. He says, "Net Neutrality is essentially of paramount importance for industrial and technological growth of the country. Today, we live in an age of information. Everything is controlled by the data that is flowing from the telecom wires to our offices and homes. Putting any kind of restriction on this data is only going to affect the growth adversely. The only way we can put a lid on this conversation is by getting TRAI to pass a bill in favor of net neutrality which will help keep telecom companies in check."
As far as the Digital India campaign is concerned, Khanduja feels that Net Neutrality, simply put, is synonymous with digitisation of our country. He says, "We are a developing country making inroads in various fields every day. We have recently moved to the latest spectrum in data carriers and are slowly beginning to come to terms with technology like live streaming etc. Any kind of restriction on data at this crucial juncture is only going to harm our advances and will prevent us from reaching the heights of our advancement."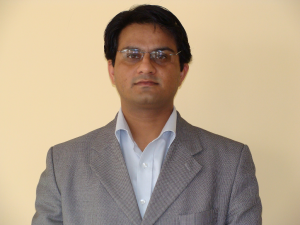 Manish Godha, CEO & Founder at Advaiya Solutions, says that the Internet is built on simple and open standards, and is founded on the notion of unfettered transmission of, essentially, equivalent packets. In other words, the Internet has been open to innovative transformations, and we have seen major shifts happening every few years: rise of web, social, peer-to-peer communication, rich media, and now streaming, he says.
Further, Godha adds, "The Internet founders over two decades ago did not even dream of the applications and data that are available to us today on the Internet. Today, the idea of Net Neutrality, which meant no one would censor content available to users, has now transformed into a larger political issue. On the other hand, TRAI is under pressure from the cellular operators. Its future in India will be decided upon soon. Globally, many countries are voicing the concern that traffic should be treated equally, without the discriminations and restrictions, independent of the sender, receiver, device, service or application. The US just won its battle for Net Neutrality last month."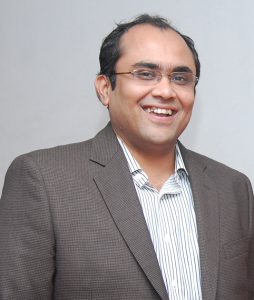 Kallol Borah, CEO & Founder of Lukup Media, prefers taking a middle path. According to Borah, "The Internet needs to be neutral – no Internet application provider or consumer should be deprived of or get a different treatment based on a special contract or payment made to the telecom or Internet service provider."
"However," he adds, "We all know that telecom and Internet infrastructure requires huge investments, and since that infrastructure is so poor and not available to all, there is a case for a levy made equally on all Internet application providers by the Internet service providers based on outgoing traffic that such Internet application providers consume. So, if a website sends out X GB of data and another website sends out Y GB of data, they will pay an additional charge per GB to the Internet service provider.
Govt Panel Report This Month

The six member
committee comprising
Telecom Ministry officials to
examine various aspects of Net
Neutrality will submit its report by
the second week of May to help
the government take a decision on
the contentious issue, according
to Union Telecom Minister, Ravi
Shankar Prasad.
Although Prasad, who has been a
known supporter of the concept of
Net neutrality, did not specify the
date, sources in the government
say the committee would submit
the report on May 9.
Since the Internet has been created
by human beings, the common man
should have access to it without
any discrimination, the minister
had told the media.
"The entire process of a
committee of experts going into
the pros and cons of the issue
will benefit the government in
making comprehensive decisions.
That's the reason we are doing
it independent of TRAI (Telecom
Regulatory Authority of India),"
he said.
In March, telecom regulator TRAI
released a paper inviting comments
from users and companies on how
over-the-top (OTT) services should
be regulated in the country. It asked
stakeholders to send suggestions
by April 24 and counter-arguments
need to be submitted by May 8.
COAI Stance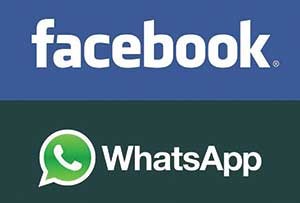 On the other hand, COAI, the Cellular Operators Association of India, has a different take on the issue. It feels that the users should have the 'freedom to choose'.
"We should ensure that customers have the freedom to choose how they want to access the Internet. A customer should be free to choose the device, technology and access platform – paid or subsidised as long as the Internet is always open in terms of access in a nondiscriminatory manner." said COAI.
Insisting that "the interests of a few should not dictate the fundamental right of a customer to choose what he/ she wants", COAI asserted that its members support an open Internet and believe that consumers should decide what to do online.
Seeking to dispel the popular notion that TSPs are against an open Internet, a statement from the Association read: "COAI members choice and do not block or provide any preferential access to any website or app." It also called for an open, inclusive and a fordable access to the Internet for every Indian.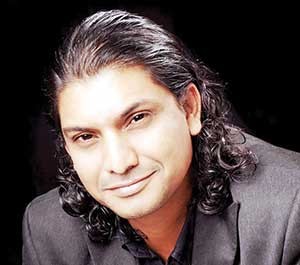 Tito Vatapilly, Chief Executive Ocer & Co-Founder, Node Technologies Pvt Ltd, also seems to be in tune with the COAI stand. He says, "In the brouhaha around the introduction of the 'Zero Plan' by a Telecom major, there may be a need to step back and rationally assess the pros and cons of what was supposed to be a breakthrough move in encouraging data access and usage by consumers. While it seems to be at variance with the Net Neutrality concept, the fact that it ultimately benefits the consumers can also not be ignored."
By way of example, Vatapilly says that the existence of toll-free numbers provided by certain companies does not limit one's thoughts to availing those services only. "The quality and service of any product is enough to attract its target customers. Free access to a particular service does not wholly limit the buying options available, more so, when it is quite a fordable otherwise. It is ultimately the want of a particular service which makes one avail it, thereby making buying more of a choice than chance. So, there is a need for a sane debate before digging in of heels by all, so that a synthesised view can emerge that factor in concerns of all."
India needs free flow of information to make itself competitive from a global perspective. Besides, the government has embarked on a 'Digital India' mission, which further necessitates the need for an open Internet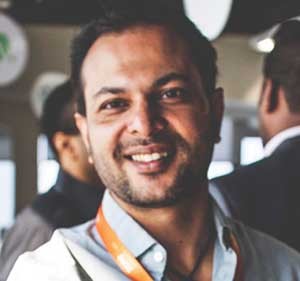 But echoing the popular sentiment, Managing Director and Founder of Citrus Pay, Satyen Kothari, opines that India should not violate the concept of the Internet. "Free market competition and encouraging grass roots innovation is a critical aspect of building up a powerful entrepreneurial ecosystem. Creating obstacles in a truly open, neutral Internet creates serious obstacles in enabling this ecosystem.  e concept of Net Neutrality has been discussed deeply and upheld in many countries across the world, and India should not regress and violate this core foundational concept of the open internet," Kothari says.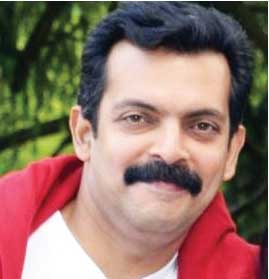 Meanwhile, hailing eCommerce giant Flipkart's decision to come out in support of Net Neutrality, Radhakrishnan Ramachandran, Founder & Chief
Executive Officer of Pepper Media, said, "The need of the hour is for market leaders to take the lead and support the ecosystem that helped them grow in the rst place… I also hope the government will take a stance in an unambiguous manner that they are all for Net Neutrality and lend its full support in having strong and enforceable open Internet rules. at will also go a long way in supporting and nurturing the startup ecosystem."
So, whether it will be Net Neutrality, as we understand it today, or it will become same as cable television channels, which are available as per the choice of the consumers, only the coming days will tell.
Also Read: All you need to know about Net Neutrality
Follow and connect with us on Facebook, Twitter, LinkedIn, Elets video