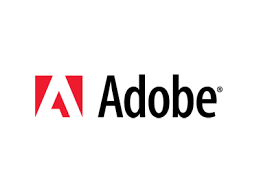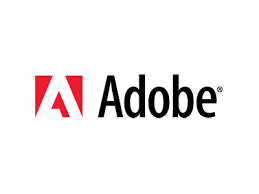 Adobe announced the availability of its newest cloud offering, Adobe Document Cloud, a modern way to manage documents at home, in the office and across devices.
Adobe Document Cloud consists of a set of integrated services that use a consistent online profile and personal document hub.  It will enable people to create, review, approve, sign and track documents whether on a desktop or mobile device.
At the heart of Document Cloud is the all-new Adobe Acrobat DC, which will take e-signatures mainstream by delivering free e-signing as part of the integrated solution. Acrobat DC, with a touch-enabled user interface, will be available both via subscription and one-time purchase.
With a stunning, touch-enabled interface and powerful companion mobile apps, Acrobat DC delivers free e-signing with every subscription, now included as part of both Document Cloud and Creative Cloud.
In addition, Document Cloud for enterprise provides entire organisations with services, including enterprise-class e-sign services, that bring speed and efficiency to business document workflows. Document Cloud for enterprise offers solutions for industries including healthcare and insurance, financial services, media and entertainment, government, and schools and universities. And, enterprises can centrally manage Document Cloud and Creative Cloud user accounts and licenses with single sign-on (SSO) in the Adobe Enterprise Dashboard.
A free 30-day trial of Acrobat DC is available now: http://www.adobe.com/go/tryacrobatpro_in
"The response to Adobe Document Cloud has been incredibly positive and inspiring," said Bryan Lamkin, Senior Vice President of Technology and Corporate Development at Adobe. "Clearly, we have struck a chord, as we set out to alleviate document distress for both enterprise workers and individual consumers.  With Document Cloud, we are revolutionizing how people get work done with documents, and our customers are applauding the move."
Adobe Document Cloud includes:
All-new Acrobat DC
With an intuitive, touch-enabled interface, Acrobat DC delivers powerful new functionality to get work done anywhere. The new Tool Center offers simplified and quick access to the tools you use most, including the ability to easily edit PDFs on mobile devices. Plus, use the camera on your device and Adobe Photoshop magic to easily convert any paper documents to digital, editable files that can be sent for signature.
E-signing Anywhere, for Everyone
eSign Services (formerly Adobe EchoSign) are now included with every subscription of Acrobat DC, which is part of both Document Cloud and Adobe Creative Cloud.  Now you can electronically send and sign any document from any device.  Document Cloud for enterprise offers eSign services with premium capabilities designed for organizations. New Fill & Sign makes signing anything fast and easy, including smart autofill across devices.
New Mobile Link and Mobile Apps
Access your work as you move between desktop and devices, and pick up that form or document where you left off with new Mobile Link — your files, settings and signatures stay with you. With two new mobile apps, Adobe Acrobat DC mobile and Adobe Fill & Sign DC, people can create, comment and sign documents directly on their mobile devices. Download the free apps from the Apple App Store and Google Play.
Document Management & Control
Services such as Send & Track DC let you manage, track and control your documents. With intelligent tracking, you gain visibility into where critical documents are along their process, including who has opened them and when. Control features also help to protect sensitive information, both inside and outside the firewall, for business or personal use.