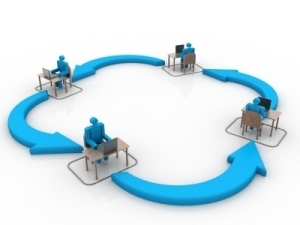 In a huge reshuffle, a total of 22 IAS officers have been transferred in Telangana recently. Pradesh Chandra has been posted as Special Chief Secretary (Finance). Other postings comprise Ajay Mishra (Special Chief Secretary, Revenue), V.Nagi Reddy (State Election Commissioner), Shalini Mishra (Managing Director, Telangana Drinking Water Grid Corporation), Shashank Goel, (Resident Commissioner, Telangana Bhavan, New Delhi) and Arvind Kumar (Secretary, Industries).
Apart from these, the people who are transferred are IT Secretary, Harpreet Singh (LET&F), Rajat Kumar (Civil Supplies Commissioner), Vikas Raj (Secretary, GAD), Jayesh Ranjan (IT Secretary), C.Parthasarathy (Agriculture Commissioner). Poonam Malakondaiah, who was the Agriculture Commissioner, would be joining the AP cadre shortly.
R.V.Chandravadan has been appointed as Commissioner Excise. B.Janardhan Reddy, who held the full additional charge, is posted as Metropolitan Commissioner. Shailaja Ramaiyer is Secretary, Women and Child Welfare. In addition to it, eight other officers have also been transferred.