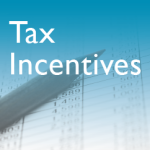 The Department of Electronics and IT (DeitY), pitching for the incentives, has suggested the Finance Minister to look at providing 10 year tax holiday for manufacturing of mobile handsets, tablets, laptops, desktops, telecom equipment, solar cells and medical electronics as aligned to 'Make in India' campaign.
Also, the 10 year tax holiday should be made available for fresh investments in a block of 15 years in Special Economic Zones, domestic tariff area, export oriented units and Electronic Hardware Technology Park.

DeitY has also recommended removal of special additional duty from inputs and components, differential excise duty structure for laptops and desktops and 5% interest subsidy scheme for the electronics industry.  A case of extending 5% Focus Product Scheme to give a push to exports of hardware industry is also made by the department. The Finance Minister Arun Jaitley in the upcoming budget is likely to make some announcements in this regard.