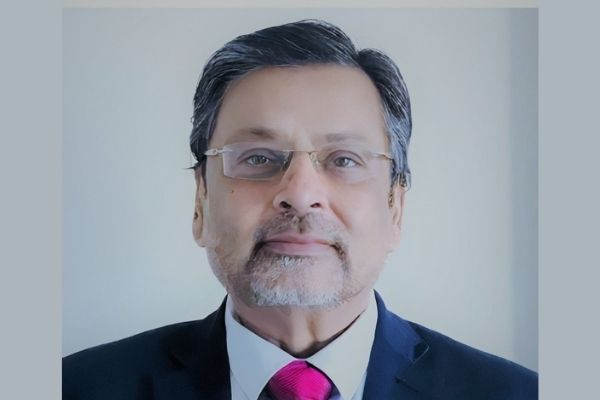 Forbes Technosys Ltd is venturing into enterprise mobility solutions and various eGovernance solutions to meet the growing requirements from the government initiatives such as Jan Dhan Yojana, digital inclusion and modernisation of railways, says Ajay Singh, CEO, Forbes Technosys Ltd, in an interaction with Elets News Network (ENN)
Give us a brief about the products and services offered by Forbes Technosys.
Forbes Technosys Limited (FTL) is a pioneer and market leader in Transaction Management Solutions and Self Service Automation products. Forbes Technosys' solution portfolio includes Self Service Kiosks, comprising Cheque Deposit Kiosk, Cash Deposit Kiosk, Bulk Cash Deposit Kiosk, Multifunction Kiosk, Multifunction ATMs, Internet Banking Kiosk, Queue Management Solutions, Currency Counting and Sorting machine, Fake Note Detectors, etc.
With its end-to-end banking solutions, comprising front-end platforms and back-end software, FTL has developed expertise in customised banking software. The company is establishing itself as a front-runner in software development and system integration domain. Forbes Technosys has a dedicated centralised remote monitoring center for live monitoring of kiosks as well.
Forbes Technosys has an ISO 9001:2008 certified manufacturing facilities, too. Moreover, FTL has a dedicated team to design and develop software solutions, thereby ensuring complete IP ownership. It also has a "Centre for Innovation" where all the prototypes are designed and tested.
Besides, FTL operates a National Network Operations & Control Centre (NNOCC), from which it provides a wide range of Managed Services, such as – Centralised helpdesk support, incident management, customer communication and feedback, spares management, remote health monitoring, real-time transaction monitoring, MIS reports, Asset management, first-line maintenance and second-line maintenance services.
Please share your future plans for Forbes Technosys.
Forbes Technosys has different verticals catering to the needs of Banks, Power, Retail, Insurance, Government, etc. In fact, it established itself as an end-to-end solutions provider and system integrator. It has also developed Vanbased E-Lobby solutions to cater to the needs of remote areas, depending upon the requirement of the bank(s).
Now Forbes Technosys is also coming out with the facility of Cheque Truncation. The company already has the Cheque Deposit Kiosks where customers get the image of the cheque in the acknowledgement slip, along with the cheque details. Also, it has implemented its Cheque Truncation Solution (CTS) services across various grids of India, after the RBI mandate to implement CTS solution in India.
Forbes Technosys is also venturing into providing enterprise mobility solutions and various eGovernance solutions to meet the growing requirements from government initiatives such as Jan Dhan Yojana, digital inclusion and modernisation of railways, etc.
How is Forbes different from other kiosk companies?
A number of companies exist in the kiosk space. But, the key point that separates Forbes Technosys from the rest is its end-to-end solution customised to suit customers' requirements, consisting of hardware design, branding as desired by customers, and software architecture and customised integration with respect to the bank's CBS. Further, FTL follows a constant innovation model.
Forbes Technosys is the only company to have developed Multifunction ATMs and Multifunction Kiosks. The company's Cash Deposit Kiosk implementation in India is also one of the most coveted success stories.
Tell us about the major changes that you have witnessed in last few years in eGovernance in India?
India being one of the fastest growing economies, it is witnessing change in governance as well. Given the large populace, the need of the hour is to deliver government services and facilities through alternate channel and multiple mediums. Information Technology is becoming the most brewing sector and the rate at which the people are getting used to new technologies is also changing rapidly. The government is delivering eGovernance through multiple mediums, such as website, G2C centers and through multiple platforms such as Self Service Kiosks in form of G2C Kiosks and Information Kiosks, Tabs and mobile applications.
You have a strong focus on BFSI sector. Share your views on the viability of financial inclusion plans in the current BFSI landscape and readiness of banks to execute these schemes.
There has been an emphasis on banks to implement financial inclusion schemes in India. Various banks are addressing the issue in different ways. The banks are facing challenges in terms of geographical reach, lack of service delivery platforms, operational and executionrelated issues, and the ones linked to ensuring security and regulations.
Currently, banks do not have any unique platform catering to the needs of the people. They are experimenting for the most feasible and viable solution that best suits their needs. Banks are also looking to partner with technology and solution providers like FTL. Forbes Technosys has designed various centralised and doorstep service delivery solutions capable of addressing multiple requirements like account opening, KYC, cash deposit and cash withdrawal facilities.
Forbes Technosys has different verticals catering to the needs of Banks, Power, Retail and Insurance sectors, Government, etc. It is now as an endto- end solutions provider and system integrator
What's your view on viability of mobile technology for financial inclusion?
India has witnessed huge mobile penetration in a short span of about 10 years. We must call it a mobile revolution. Further, given the wide acceptance of mobile phones in India, there has been increase in availability of wide variety of phones as well. A large number of models are now available in India, equipped with numerous features.
However, in rural areas, CDMA phones are still more popular than smart phones. Hence, delivery of Financial Inclusion services through mobile is still a distant dream. Also, security of these low-end phones poses implementation issue. Nonetheless, mobile technology as a tool for taking financial inclusion to the remotest corners of the country remains a strong possibility.