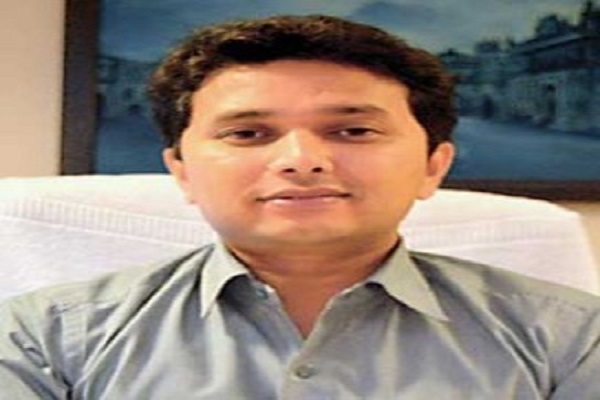 The Bhopal Municipal Corporation (BMC) has implemented ERP-based Municipal Administration System to cover all citizens facing civic service issues as well as to facilitate better back-office operations, says Tejaswi S Naik, Commissioner, Bhopal Municipal Corporation, in conversation with Souvik Goswami of Elets News Network (ENN).
Give us an overview of the overall operations of the Bhopal Municipal Corporation.
Bhopal – City of Lakes is the capital city of Madhya Pradesh having a population of about 20 lakh citizens, spans about 286 square kilometres.
The Bhopal Municipal Corporation (BMC) is responsible for maintaining the city. For this, BMC undertakes many activities including solid waste management, water supply, maintenance and management of urban infrastructure (including roads, parks, bridges, flyovers, BRTS, sewerage lines, parking, etc.) issuing permits/ licences/ certificates (including birth and death registration, marriage registration, commercial licences, etc.) and Property tax, among others.
What all citizen-centric services are being offered by the Bhopal Municipal Corporation?
Almost all BMC services are being offered through the Corporation's Portal/Customer Felicitation Centres/ BMC offices. Key citizen-centric services include Property Tax collection, water supply, birth and death registration, marriage registration, providing ration cards, grievances redressal, permits and licences, solid waste management, maintenance of parks and gardens, lake conservation, development and upkeep of city infrastructure (like roads, pavements, flyovers, etc.), public transport – BRTS, disease control, etc.
It is often being said that use of Information and Communication Technology (ICT) can help in providing government services to the citizens. How Bhopal Municipal Corporation can fit in this scheme of things?
Urban Local Bodies (ULBs) are complex constructs, delivering multiple urban services at the same time. Moreover, in the recent times, ULBs' role in generating revenue and managing their own resources has substantially increased – necessitating the need for efficient and citizen/customer-friendly operations, including:
Shifting to e-solutions and minimising paper barriers;
Integration and single version of reality;
Providing comprehensive solutions with wide applicability to cover all front-office and back-office functions of BMC; and
Creating universal backbone for long-term relevance and support.
Also Read:  Dr Tejaswi Naik Highlights Urban Governance In Times Of Corona
ICT helps cities deliver improved services and effective administration. The benefits of using technology in administration and service delivery manifest in the form of enhanced transparency and accountability, minimisation of use of paper, better data reconciliation and management, minimisation of room for human errors, and efficiency advantages in terms of manpower and processes.
While desparate attempts at automation and IT-enabled services have surfaced in many ULBs, the challenge remains to have systems that are comprehensive, integrated, modular and universally acceptable to ensure their sustainability in the dynamic environment of urban governance.
With this background, BMC has implemented ERPbased Municipal Administration System (MAS) to cover all citizens facing service issues as well as to facilitate better back-office operations.
What are the e-Governance programmes being implemented by your organisation?
Subsequent to successful implementation of MAS, BMC plans to further enhance the MAS outreach and improving lifestyle of Bhopal citizens. For this, the Corporation has identified several initiatives, such as making BMC services also available through MP Online Kiosks, replacing the existing call centres with an integrated application-enabled one, the promoting Wi-fi city concept, introducing intelligent systemsenabled city buses, etc.
How do you see the transition from e-Governance to m-Governance taking place in the country?
e-Governance to m-Governance is a logical progression as more and more people start using mobile platforms to access information and to reduce the time lag between logging on to a separate system than using the already existing access to a mobile. Android platforms are user-friendly and real-time platforms and hence are the obvious choice for planners and administrators.
Also Read: Dr Tejaswi S Naik appointed Additional Commissioner, Directorate of Urban Development, MP
The Government of India has launched "100 Smart Cities" programme. What steps are being taken to make Bhopal a smart city?
Already most of the required infrastructure—like integrated database (say ERP), analytical team, payment gateway, hardware, etc.—is in place with the Bhopal Municipal Corporation. What is required is to shape the same and integrate it with a smart and semi-smart concept to increase efficiency.
As a key policymaker in the country, what is your opinion on the 'Digital India' campaign of the Narendra Modi-led Government?
Digital India is all about use of technology to ensure better services to the citizens of the country, overcoming our handicap in data analysis through smarter systems. We not just hail the initiative but have also taken numerous initiatives, so as to increase people's participation in day-to-day affairs of the Corporation.
What is your vision for further development of the Bhopal Municipal Corporation?
I look forward to a Bhopal where there is an easy and smooth access to information for every citizen, which enables him/her to approach the authorities in a hassle-free manner. The idea is to make BMC more people-friendly, so that there is efficiency in grievance redressal, revenue generation, welfare measures and overall improvement of city life.