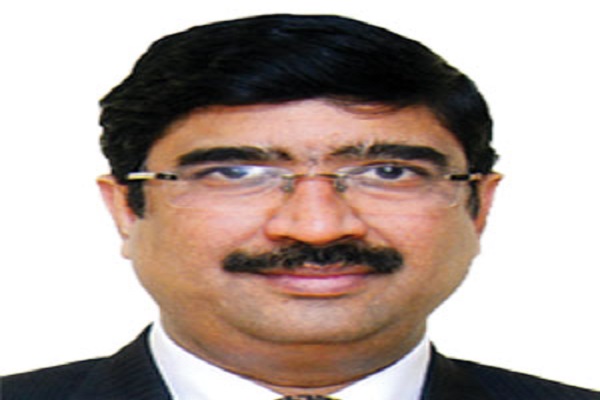 Financial Inclusion (FI) has the potential to change drastically the life of the unbanked lot, and we are leaving no stone unturned to ensure that, asserts R K Gupta, Executive Director, Bank of Maharashtra, in an interaction with Poulami Chakraborty of Elets News Network (ENN)
How do you perceive the Prime Minister's Jan Dhan Yojana initiative?
The Bank of Maharashtra has been in the forefront in implementing the Financial Inclusion plan, now known as PMJDY, which aims to achieve the ultimate goal of inclusive growth. Right now, we are in the process of implementing the National Mission for Financial Inclusion (NMFI) in a stipulated timeframe to make financial services easily accessible to all. Now, with the introduction of RuPay cards, the accessibility of financial services will become universal and easy for all.
With DBT or DBTL in place, malpractices will be curtailed to a large extent. Besides, there will be savings on account of government expenditure on subsidies. Sanctioning of small overdraft and educating public on this will help improve the habit of loan recovery. This will also help avail credit from banking channels rather than the lenders. Under previous financial inclusion programmes, coverage of villages was the focus area, but now individual families are in focus.
What initiatives has the Bank of Maharashtra taken towards implementing financial inclusion?
The Bank serves the customers through multiple delivery channels, viz. ATMs and Business Correspondent Agents (Bank Mitr), besides the brick-and-mortar branches in unbanked areas. The Business Correspondent services are being provided through three Corporate Business Correspondents besides the bank's own Business Correspondents model, and those are being implemented through Mahabank Agriculture & Rural Development Foundation (MARDEF) Trust. Multiplicity of BC vendors ensures competition amongst Business Correspondent Agents (BCAs) for better performance.
Under the FI initiative, the Bank has opened 41.30 lakh BSBD (Basic Savings Bank Deposit, including 12 lakh PMJDY accounts) accounts so far. The Bank has covered all the 3,048 allotted Sub-Service Areas (SSAs) comprising 10,235 villages by engaging BCAs.
The Bank is ready for the second phase of implementation of DBTL (Direct Benefit Transfer – LPG Gas subsidy) in the identified districts. We are in process of testing Debit card operation on Micro ATMs at BCA locations and the same shall be implemented soon. It is also working as State Level Bankers' Committee (SLBC) convener bank for Maharashtra. 13,075 SSAs have been formed in the state and 12,387 SSAs have been covered. The survey work for identification of uncovered families is going on. The state will be in a position to complete account opening process by the due date.
Elaborate on adoption of technology by your institution for implementing FI.
The Bank has its own FI gateway, which ensures interoperability among all the Business Correspondents. Here, it is important to mention that we have adopted cardless technology. This has helped us improve the transaction method to a large extent, ensuring that all the transactions are now made online.
Banks' FI gateway is now capable of integrating any number of BCs with common functionality with option of interoperability for customers. Kiosk systems have been introduced for BC agents working under the framework of CSC e-Governance Ltd. Aadhaar and also non-Aadhaarbased transactions can be performed with biometric authentication of the customers through BCAs on Micro ATMs and laptops. The e-KYC utility for opening of accounts by electronically capturing the Aadhaar details has been made available to the branches and BCAs.
Frequent and easy access to ATMs is a problem that people in rural areas have faced over the years. How can this be resolved?
The issue can be resolved if electricity, communication and road connectivity is improved in the rural areas. The solution of this issue can be achieved by promoting solar panels wherever feasible. At present, our Bank is having 1,835+ ATMs and almost all branches are having ATMs including rural branches. Moreover, we are working to provide similar facility on handheld devices using card and PIN authentication. This will give access to even those areas where our bank branches are not there. So, availability of ATMs will not be an issue. Now we should concentrate on customer education to inform them about the Do's and Don'ts, so that possible frauds could be averted.
The Bank serves the customers through multiple channels, viz. ATMs and BCs, besides the branches in unbanked areas… Multiplicity of BC vendors ensures competition amongst for better performance
What are the challenges faced by your institution while implementing IT in operation modules in Tier II and Tier III cities?
The changes are basically infrastructure related, including electricity, connectivity. In these areas, even phone usage is going down because of electricity problem. So, we have shifted to VSAT technology, and wherever feasible, we have switched to 3G mobile network. However, there is a pressing need for customer education for using internet banking.
What is your opinion on cashless model in our economy?
Cashless banking can be achieved if we market mobile banking and debit cards in bigger way. Keeping in view the literacy level of users, safety of e-transaction is the prime concern. Even though technology provides safe processing of financial transaction, we cannot rule out the cases of stealing the vital information of the users. Biometric verification should be used as second the factor of authentication to avoid these probable frauds. Besides, connectivity and processing time are some of the few constraints that impede the path of technology-based cashless banking.
What new initiatives do you have lined up?
We are in the process of implementing demographic authentication system to match the demographic details as available in our system through UIDAI and based on %age match logic of name and other parameters. It will help reduce the complaints in Aadhaar seeding.
We are also going to match the names of customers as per the NCPI data with our database. This process is for those DBTL customers, who do not have Aadhaar number. We are developing an application in which customers can apply to bank for DBTL mapping based on OMC (oil manufacturing company for gas subsidy) Customer ID number. The process is automatic and will help identify DBTL customers correctly.
To make the internet banking (IB) safe, we have recently introduced an IB app called MahaSecure, which does the client and server authentication on encryption and decryption basis before allowing access to Internet Banking. We have introduced the OTP for all financial transactions in Internet banking and SMS alerts to all the customers. We have recently launched new Mobile banking App "Maha Mobile" which is available on all the commonly available mobile OS like Windows, Android, etc.