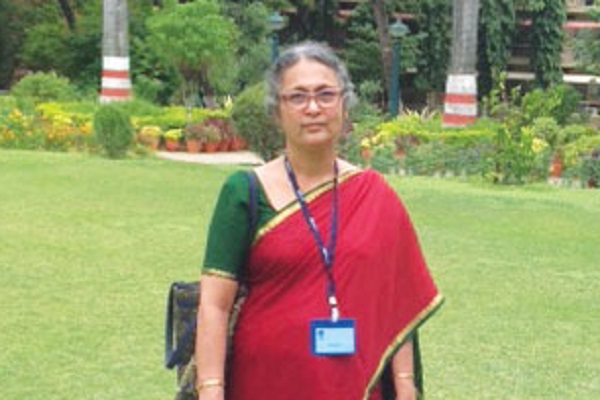 The banking sector is now technology-driven and without technology many innovative services would not have reached people, Usha Menon, General Manager – IT, Central Bank, tells Poulami Chakraborti of Elets News Network (ENN)
What is your perspective on PMJDY? What initiatives have been taken in this direction by the Central Bank of India?
The Pradhan Mantri Jan Dhan Yojana (PMJDY) announced by the government states that each household in the country needs to be financially included by opening at least one bank account per household and they are to be provided with RuPay debit cards. Initiating projects on mission mode by the government definitely gives an impetus, especially when it is declared by Hon'ble Prime Minister on the Independence Day. While bank accounts have been opened under financial inclusion plan for the last couple of years, the accounts opened this year are phenomenal. The scheme aims to take banking facilities to 75 million-plus households by January 26, 2015.
To achieve this goal, banks have facilitated USBs, BCs with hand-held devices, ATMs etc. This is a very positive step taken by the government. The Central Bank has also opened accounts in all allotted areas with a view to cover all households in such locations. Cards are being issued to all such account holders and technology platform is geared up to enable all touch points to enable the customers to transact.
The bank has opened over 40 lakh accounts exceeding the target assigned. A record breaking 35 lakh debit cards were issued within a period of three months. Besides, customer awareness camps were also organised.
How vigorously IT has been implemented in the banking sector?
The banking industry has adopted every technological innovation in hardware, software and networking. The entire banking is now technology-driven and without technology many innovative services would not have been possible. Banks boast of one of the best-in-class Data Centers (DCs) and DR sites.
What new IT initiatives is the Central Bank going to take in the days ahead?
We expect that initiatives will be more in delivery channel products. With the issuance of debit cards, all customers will be in a position to access the ATMs/kiosks, etc. Since mobile banking is coming up in a big way, banks are introducing value added services like Passbook on Mobile, IMPS etc. Social media is also being considered as an option by banks for transacting business.
Also Read: PMJDY Opportunity for Banks, Unbanked
According to you, what should be the benchmark for the industry for adopting best IT infrastructure and practices?
Ensuring that the IT Infrastructure set up is totally compliant to the best practices in the industry is essential. Governance is taken up with utmost priority by banks to provide safe banking to the customers.
What are the challenges that your department faced while implementing IT initiatives in Tier II and Tier III cities?
Basic infrastructural issues like unavailability of electricity, inadequate network, lack of support systems and basic amenities etc., are the biggest challenges. These get worsened during adverse weather conditions.
Low ATM density in Tier II cities has posed a severe challenge. What can be done to provide seamless service to people in such areas?
Providing basic infrastructure is essential. Promoting White Label ATMs (WLAs) may be an option. ATMs installation on a shared basis may also work considering the high capital involved and the challenge of low hits.