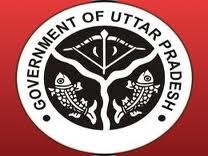 The Uttar Pradesh government will now provide better services to people through the optimal use of e-governance. According to Chief Secretary Alok Ranjan, necessary action will be taken on priority to make Uttar Pradesh an e-governance state. The move will make sure that people don't run around government officials for their minor problems, instead their issues will be conveyed to the officials through e-mail and SMSes for a time-bound resolution.
Ranjan added that more use of IT systems was necessary to make the benefits of the public welfare schemes available to the people.
 "Very soon workshop will be organised for adoption of IT in improving the process of monitoring and implementation of policies," he said.
He said during the last two years, growth rate of UP has been better than the national rate and that it will improve further by executing action plans in a more organised manner.  The Chief Secretary said there are 5,200 panchayats in the state and most representatives of these panchayats are using mobile phones.
"UP is the first state to provide camera-equipped mobile to health personnel upto the level of ASHA workers to improve the working of the department," he said.