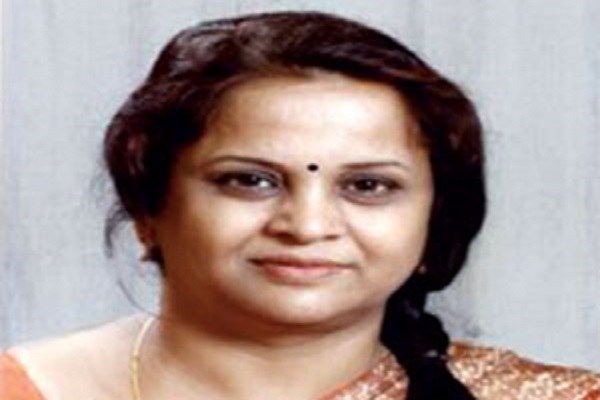 It is high time we brought non-core banking financial institutions into core banking network, as opening new bank branches in unbanked areas for commercial banks is both time-consuming and cost-intensive exercise, says Dr Aruna Sharma in conversation with Gautam Debroy of Elets News Network (ENN)
In terms of financial inclusion, how would you define 'access'?
Access in financial inclusion should be distinguished between 'having access' and 'gaining access'. For example, 'having access' could mean to have a bank account at a far off place where there is difficulty in going and doing transactions. However, 'gaining access' is having a financial institution within 5km radius, providing the ease of transaction aided by an on-the-spot storage of biometrics for the purpose, which is not dependent on electricity or internet.
Similarly, with Pradhan Mantri Jan Dhan Yojana, there would be debit card readers, i.e. POS (points of sale), at three major points namely, Pan-Beedi Shops, Public Distribution System shops and liquor shops. With this, the requirement of cash at the village level will get reduced to a considerable extent. On a lighter note, there could be debit limit at the liquor shops.
MP is known to be a pioneer in financial inclusion. You have also adopted common database (Samagra) method. What is the reasoning behind it?
Samagra database enables access to household data. The database is linked to family ID, individual ID, caste, BPL, MGNREGA card, construction labour card, etc. Thus, it gives entitlements to all the G2P (Government to Person) benefits. Linking pension, scholarships or PDS entitlements to the accounts becomes easy with the seeding of bank account number in the Samagra database. Therefore, the Jan Dhan Yojana would ensure 'Samruddhi', i.e. prosperity, as the bank accounts will not only facilitate G2P transactions but also act as an enabler to have deposits and recurring deposits.
What is the importance of non- core banking institutions?
We have 17,000 points covering 5km radius, which includes commercial banks, private banks, Ultra Small Banks (USBs), RRBs, cooperative banks and post offices. Out of them, 7,000 are post offices. So, ignoring them is not an option. It is important that they get bank icence, as they have all the banking products like deposits, savings, insurance etc. What they do not have is credit-giving facility and that can be taken care of by any of the commercial or financial concerns falling in that area. But, it is very important to immediately bring them in the core banking network, because it is an extremely time consuming and cost-intensive proposition for commercial banks to open new 7,000 USBs/branches.
Apart from setting up a conduit, you are also looking for a paradigm shift in financial inclusion operations. What are you aiming for?
PM's Jan Dhan Yojana has enabled us to make great strides towards 'Samruddhi' by enabling issuance of debit card to the account holders. This will help us build up various schemes like Public Distribution System on the debit card depending on their pattern of transactions. It will also be crucial to ensure constant flow of input of financial literacy and counselling in order to avoid bad credit and NPAs.
Also Read: PMJDY: Scaling the Insurmountable : Anurag Jain
What is the importance of financial literacy vis-a-vis financial transactions?
Financial literacy is a must. A Rs 5,000 overdraft is a facility not to be misused but to enhance one's credit worthiness. Financial literacy will educate a person on how and when to use the facility and on the discipline of repayment. In the absence of financial literacy, banking will become unviable and the account holder will get indebted.
What policy-related suggestions would you make to push financial inclusion in the country?
The Pradhan Mantri Jan Dhan Yojana will offer benefits that bankers have been reluctant to give. The scheme will give impetus to RuPay card that will soon become a household name. The offer of RuPay with accident insurance is a welcome step, and many of the insurance schemes can be clubbed with the same where the volume would make the premium negligible. We are happy that the distance paradigm of Samruddhi and household details has been incorporated in the Yojana, which in turn will enable us to accelerate the pace of work.
Tell us something about the Mukhyamantri Samruddhi Bhavan programme.
Under the Mukhyamantri Samruddhi Bhavan programme, panchayats in 'shadow areas' are given Rs. 10-lakh grant to construct a building in case any bank, national or private, decides to open a branch there. In the state of Madhya Pradesh, 'shadow areas' were mapped to give priority to open Ultra Small Banks, as those areas that do not have any commercial bank, private bank, cooperative bank, RRB or a post office within 5km radius. This has given impetus to the process of opening bank branches in these areas. 33 such branches have been opened, and the required amount has been given to the panchayats concerned to construct the building. We target to open 100 such Bhavans during this financial year and plan to reach eventually the figure of 300 to saturate the 'shadow areas'. The ultimate sustainable structure will be one branch with 5-6 Ultra Small Banks.
"There are 7,000 post offices and they have all the banking products like deposits, savings, insurance etc… It is very important to immediately bring them in the core banking network, as it is an extremely time-consuming proposition for commercial banks to open new 7,000 USBs/branches"
Shall we need to maintain a database for financial inclusion?
Yes, because in Samagra we have data of every household, which is being mapped with FI. So, the debit card will carry Samagra family ID, individual ID, name and Aadhaar number (wherever available). Thus, it will not be just numbers in real terms, but we will also know the coverage of households.
If we talk about Madhya Pradesh, is there any time frame for achieving total financial inclusion?
Well, seeing is believing, we are well on way to achieving what we are planning. Sikri Panchayat of Datia district has already issued debit cards with accounts to all, including children, as they get money for scholarships, cycles etc. Students benefit as money is transferred directly to their bank accounts in case of scholarships or other basic requirements. Now, we will start releasing data every month and move towards the set target. Through Samagra, we have attained the experience of G2P, and with this experience we will roll out more and more schemes.