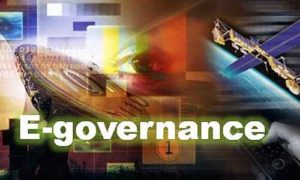 With a strong 900 million subscriber base, the Government of India has decided to make mobile phones as its first choice for delivering the e-governance services.
The national e-Governance plan, despite receiving budgetary allocation of Rs. 1275 crore in 2014-15, is marred by e-literacy, lack of interoperability and last mile access.
"Since mobile devices address the last-mile connectivity, mobile handsets would now be the first choice for delivering e-governance programs", Rajendra Kumar, Joint Secretary, e-Governance, Department of Electronics and Information Technology (DeitY), stated.
Kumar further said that even a low-cost basic device would facilitate e-Governance services through voice, SMS and USSD.
"We have currently 310 apps and have a team of around 15 app developers."
All states are using DeitY infrastructure as a backbone to rollout m-Governance initiatives. Currently, 23 State Data Centres (SDC) are operational and DeitY plans to increase it to 33 by 2015-16. These data centers are considered as the core infrastructure for supporting e-Governance initiatives of NeGP.