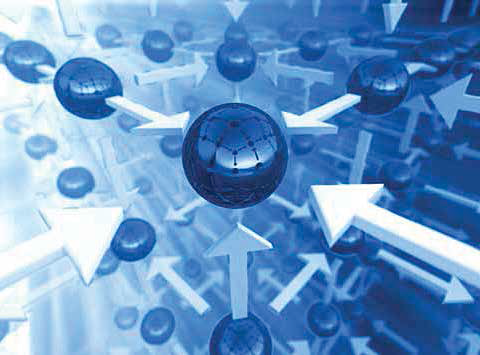 The Department of Telecom (DoT) and the Department of Electronics & Information Technology (DeiTY) will shortly engage themselves to formulate a Cloud plan for all government organisations.
DoT, which initially instructed the Telecom Regulatory Authority of India (Trai) to send the necessary recommendations for moving computing and data storage functions of government organisations to the cloud platform, will now approach DeiTY.
The decision comes at a time when the corporate sector is seen migrating its core enterprise applications like sales and distribution financial accounting functions and CRM systems to the cloud platform. This all is accomplished by them through renting server space instead of using their own physical servers, in turn, reducing costs and becoming efficient.
According to a senior DeiTY official, the government departments were encouraged to use and adopt the cloud platform for their e-governance projects as a part of their 'MeghRaj' cloud initiative. The cloud initiative's objective would be to step up IT acceptance in government and enable it to partner with private players to develop India as a global hub for delivering cloud solutions.
DeiTY is also developing a national data centre that will be a repository of e-governance apps.
DeiTY's endeavour to migrate the functions to the cloud platform is also aimed at leveraging cloud computing to deliver affordable e-services accessed over the Internet. Such e-services could relate to public distribution system and land records and e-health to e-education, although DeiTY has yet to notify the details.
"Implementation of strategies for cloud services in government organisations may not be included in Trai's final recommendations on introduction of cloud-based services in India since the matter is being dealt by DeiTY," the note said. DoT is slated to send an official communication to Trai in this matter.
Indications are that DieTY will come up with recommendations to build secure state-owned data centres, a key element of cloud computing infrastructure. It also likely to suggest ways to overcome data security challenges thrown up by dismal power infrastructure.
Research firm Gartner in a recent forecast predicted that some $4.2 billion would be spent on cloud services in India over the next five years. This is since small enterprises, especially those which are keen on renting computing services rather than directly buying and owning it, would opt for the cloud platform.
Follow and connect with us on Facebook, Twitter, LinkedIn, Elets video