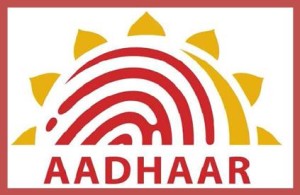 There have been 73.71 crore Aadhaar registrations till mid-July, with 8.45 crore applications rejected because of various reasons.
Responding to a query in the Rajya Sabha, Minister of State (Independent) for Planning Rao Inderjit Singh said recently that a total of 73.71 crore enrolments were registered till July 14, out of which 8.45 crore applications were rejected for various reasons and a total of 64.05 crore Aadhaar cards were generated by the Unique Identification Authority of India (UIDAI).
He also mentioned that the exchequer has spent Rs 4,620.61crores since the inception of the project and that the project remains a central sector scheme of the government executed by the UIDAI.
In reply to a separate question, the minister said that Aadhaar project was primarily a development initiative and it did not bestow any rights, entitlements or claims to citizenship on the Aadhaar number holder.
Replying to questions on integrity of data collection and security related issues, he said the Ministry of Home Affairs had raised the matter, so an inter-ministerial coordination had been set up to address such concerns.
UIDAI is an attached office of the Planning Commission with the mandate to issue a unique identity number – Aadhaar – to every resident of the country. It follows the multi-registrar model for enrolment that includes state government departments and others agencies such as banks and financial institutions.
On January 30, the UPA government had suspended Aadhaar linked direct benefit transfer for LPG (DBTL) scheme, where consumers in 289 districts in 18 states got cash of Rs 435 per month in their bank accounts for purchasing cooking gas at market rate.
Follow and connect with us on Facebook, Twitter, LinkedIn, Elets video