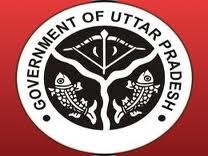 In a  major shake-up of the bureaucracy, 66 IAS officers were transferred  in Uttar Pradesh. The rejig included the transfer of five Principal Secretaries and several District Magistrates. Amrit Abhijat, Home Secretary was moved out and given the charge of Tourism as its Director General.
Sanjiv Saran continues to be the Principal Secretary, Infrastructure and Industrial Development Commissioner, but he was divested of his charge as Lucknow Commissioner and the Director General-Tourism. Kumar Kamlesh is the new Divisional Commissioner of Lucknow. Besides,the DMs of Bahraich, Fatehpur, Banda, Deoria, Lalitpur, Mau, Jhansi, Auraiyya, Meerut, Sitapur, Rae Bareli, Hardoi, Amroha and Kanpur Dehat are prominent in the transfer list.


Prabhat Mittal was named the new Secretary for Information Technology and Electronics. Mittal, who held the post of the Head  Public Relations wing  for major  part of Akhilesh Yadav's regime, is said to have incurred the wrath of the Chief Minister for failing to publicise the image of the state government properly.
The rejig was on the cards ever since the Samajwadi Party was trounced in the parliamentary elections and its numbers fell down  from 22  to just five in the current Lok Sabha. Sources said, "With the transfers,  the top leadership of the ruling party is trying to set things right." Most party leaders, legislators and workers had blamed the bureaucracy for the humiliating defeat of the party in the Lok Sabha polls.