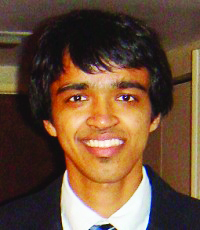 Contact
Year of Inception : 1997
Managing Director / CEO : Rajendra Bengani
Management Team : Manoj Bengani, Shreyans Bengani, Preksha Talesara
Number of Employees : 40
Head Office: 4805/24 Bharat Ram Road, Daryaganj, New Delhi 110002
Website: www.ecartes.in
Tel: 011-23273775
Email: info@ecartes.in
Contact person for Clarification: Shreyans Bengani,  shreyans@ecartes.in
Product Categories
Enterprise IT Products: Printers Peripherals ERP, CRM & BI (Business Intelligence) Enterprise Technologies & Solutions: Managed IT Services
Special Sections: Defence Banking, Financial inclusion, online gateways GIS, RFID, Mapping systems, Satellite surveillance and broadcast systems, PSUs
Company Profile


Ecartes Technology (P) Ltd. was established in 1997 with a vision to provide full scale quality ID and Smart Card Printers, Consumables& Solutions. With increasing industry demands and time Ecartes' has diversified itself in the year 2007 into Software Development, IT Integration and IT Implementations so that it can provide right blend of Hardware and Software services to clients so that it suits their custom needs. Our committed teams have a unique blend of functional & operational knowledge, technical expertise and result-oriented management experience ranging from Application Development to end to end IT Implementation projects. With a perfect blend of young and experienced IT professionals, the team has a dual edged advantage of being both dynamic and stable. Our aim is to create great value and productivity gains for the clients by providing quality solutions to various business functions, achieved by combining our strategic thinking with the best in Technology, People & Process
Products and Services
E-cartes' specializes in the desktop card solutions. We have a wide range of card solutions to offer: •Direct Card Printers -HODOO SIP-30(Single Side) -HODOO SIP-30F(Double Side) •Retransfer Card Printers -EDISECURE XID 8300 -EDISECURE XID 9300/9330 •All in One – Best for Banking Applications (Embossing+Printing+Encoding+Tipping+Indenting) -COMBI-SEP-10 •Innovations: Desktop Laser Colour Personalization System First laser engraver in the world with dedicated laser engine for ID Card personalization. •RFID & Access Control -Time & Attendance -Access Control -Asset Tracking •CARDWARE -PVC Cards -PVC Masking Cards -PET Cards -Polycarbonate Cards -Sticky Cards -SCOSTA Cards -Magnetic Strip Cards -Contact Less Cards -Contact Chip Cards -Hybrid Cards •FUSING MATERIAL(FOR CARD MANUFACTURING) -PVC Coated Overlay -PVC Core -PVC Inkjet printable -Teslin Laser Printable -Dragon (Lamination) set -PVC Indigo Printable -PET-G Overlays -PC Overlays
Target Verticals
Public Sector Units, Defense Organization, Educational Institutes, Baking Firms, Coroporate Firms, MNCs, IT Service sector, Business Intelligence, Consulting
Digital Edge/Power of Brand
Exclusive distributors in India for Matica XID series printers and HODOO Printers (SISS Technology). Client list includes, but is not limited to : Government/Public Sector •Election Commission of India •Haryana State Electronics Development Corporation (HARTRON) •Hindustan Aeronautics Limited •CRPF / CISF •Punjab Police •Income Tax Department •Indian Navy •Delhi College of Arts & Commerce •DRDO •DARE Private Clients •Hindustan Uniliever Ltd. •MMTC PAMP India Pvt. Ltd. •Barclays India Ltd. •MTC Group •Honeywell Automation India Ltd •Fidelity Business Services India Pvt. Ltd. •Robert Bosch Engineering & Business Solutions Ltd. •Godrej & Boyce MFG Co Ltd.
Achievements
E-Cartes', in collaboration with HARTRON, was the first company in entire India to successfully implement and execute the issuance of EPIC Cards as per the guidelines of the Election Commission, for an entire state.
Follow and connect with us on Facebook, Twitter, LinkedIn, Elets video