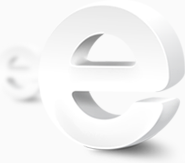 Soon, Central Government departments could have a Chief Information Officer for IT adoption and to fast track e-governance projects as a part of the National e-Governance Plan (NeGP). This will also include several other initiatives such as cloud implementation for all mission mode projects (MMPs).
At a recent meeting of the Apex Committee on NeGP, it was also decided to fast-track the adoption of 'e-office' for independent movement of e-files. The meeting was held under the chairmanship of Ajit Seth, Cabinet Secretary. Senior officials from the Planning Commission, UIDAI and Ministry of Communication and IT attended the meeting.
It was also decided in the meeting that a workshop on cloud platform would also be organised by Department of Electronics and IT (DeitY) for all departments of ministries. The workshop will explain the features, capabilities and the way forward for implementing cloud by default, the note said. Apart from these, it is learnt that DeitY will organise a workshop on the new e-initiatives in e-governance, such as Mobile Seva, e-Pramaan and e-Taal, for all ministries, departments and the Planning Commission.
The representatives of UIDAI said that as almost 60 crore Aadhar numbers have been issued, it would be appropriate if it could now be a unifying and unique identity in all e-governance initiatives. The DeitY Secretary also clarified that linkage of UID in MMPs, wherever required, has been suggested as a key component in the 'e-Kranti' concept note. The committee also suggested that a standard mechanism should be established for expeditious replication of e-governance projects across the country.