The Working Group of the Union ministry of Communications and Information Technology has approved two projects for Jharkhand as a part of India's e-Delivery of public services.
The projects, namely Rapid Replication of Human Resource Management System (HRMS) – Manav Sampada and Rapid Replication of e-Pass (scholarship application), will be implemented in Jharkhand within a period of two and half years at an estimated expenditure of Rs 11.36 crore and Rs 4.91 crore, respectively.
The decision was taken during the working group meeting of the department of electronics and information technology held under the chairmanship of Additional Secretary Rajiv Gouba recently.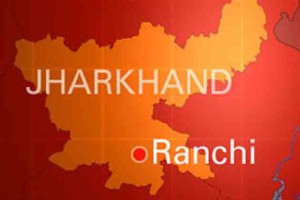 Manav Sampada-HRMS application developed by National Informatics Centre, Himachal Pradesh ensures manpower planning, recruitments, postings, promotion; transfer based on employee skill sets. It currently provides complete HR solutions for more than 2.35 lakh employees of 146 government departments posted in 27,918 offices of the government of Himachal Pradesh," he said.
Some of its major modules relate to online creation of appointment, transfer, promotion, dismissal, termination, penalty, online submission of annual property return and online assessment and storage of ACRs, e-service books, employee telephone directories, various services to citizens such as staff strength at particular institution and grievances, he added.
The second project named e-Pass application promoted by the Centre of Good Governance, Hyderabad, is a platform for filing application for scholarships, approval and disbursement in online mode. The Government of Andhra Pradesh, is providing financial assistance to 25 lakh students belonging to the Scheduled Caste, Scheduled Tribe, Backward Class, disabled, and economically backward class students under this scheme.
In Jharkhand, scholarships are currently disbursed through an online process called e-Kalyan. The rollout of ePass application will bring many new features into its fold. For the first time, it will include within its ambit Classes of VII-X for online processing and disbursement of scholarships.
Follow and connect with us on Facebook, Twitter, LinkedIn, Elets video