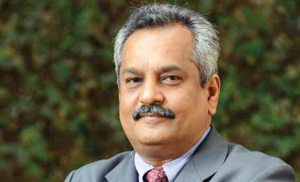 K K Shetty
Director, India & SAARC, Enterprise & Telecom Networks, TE connectivity

"In the next three years we can rightly say that the manufacturing sector will be booming. When the infrastructure projects starts, TE connectivity has a major role to play," says K K Shetty. In conversation with Shruti Ghosal

Give us an overview of the work that TE connectivity is doing in India.
We are a global company whose focus is on connectivity, and when we say connectivity we mean end to end solutions. We have provided solutions in almost all sectors, starting from defense, enterprise telecommunication and various other sectors. When it comes to connectivity, we are the number one globally. Broadly we are into four things – automotive, network solution, industrial and transportation. As far network solution is concerned we are into enterprise solutions, data centers, LAN connectivity etc. In telecommunication we have access network solution. We are present in 112 countries and in India we have more than 15 thousand employees. We are also involved in the various e-Governance projects of the government which involves LAN connectivity
Different state governments are now focusing on building state data centers. How have you contributed in this sector and how do you plan to contribute?
We mainly work with NIXI and NIC; they are the main implementing body. While implementing the data centers, there are few things associated with LAN cabling, servers, etc., that have to be taken care of these things are provided by us. We have also worked with some of the states for the implementation of the data centers. We have always worked with the partner organizations and we do not have direct involvement with the state governments.
Which are the key government departments that you are working with?
We work with both the central and the state governments. We don't work with the government directly; we work with the implementing bodies like NIXI and NIC. We work closely with the PMO and we have also worked with Jaipur legislature. We have also contributed in the power and energy projects; our involvement is there in most of the APDRC projects. We have also worked with NPCL, ONGC, Oil India and other PSEs. We have also built a lot of data centers for APDRP. It is going to be a very interesting project.
You have presence in all most all the verticals. So which vertical among these is the most important one for you?
Our scale of operations is very large. But the focus areas changes from time to time. Previously we were focusing on the IT side, but now our focus has changed from IT to BSFI. Once the government starts focusing on the BSFI sector, the manufacturing sector will also see an upliftment. In the next three years the manufacturing sector will be booming. When the infrastructure projects start, TE connectivity has a major role to play. Apart from these, our focus area is in providing enterprise solutions, telecommunication solutions. So we are doing our best to offer turnkey solutions.
How would you assess the growth of your company in the coming years?
In 2014 we don't see too much of a growth. Some areas like telecom, wireless, enterprise will grow in pockets. Presently we are focusing on the infrastructure management, so once the FDI comes in and the economic condition of the country improves, more people will invest in manufacturing sector. Once that happens we can expect the market to grow. According to me by 2015, the market will witness a rapid growth. With UIDAI and other projects coming in, the market is expected to grow a very rapid rate.
Follow and connect with us on Facebook, Twitter, LinkedIn, Elets video