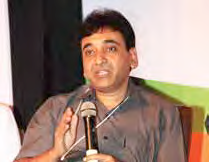 Rajesh Aggarwal
Secretary, IT, Government of MaharashtraAvailability of capacity is an important aspect for ICT in goodgovernance. Skilled and trained IT professional in governance can ensure effective delivery of services in a planned way. But the most prominent challenge which we need to address is to change the existing mindset at every stage of governance. If there are certain rules which are reluctant then there should be a mindset to amend them
.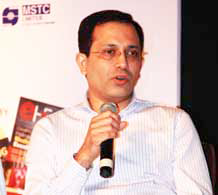 Bipul Pathak
Commissioner/Secretary, Science & Technology and Information
Technology Department, Government of Jammu & KashmirWe need to assess where we stand today. All state governments are at various stages of rolling out many of their services in 'e' form. This is an attempt to move up the spectrum towards good governance.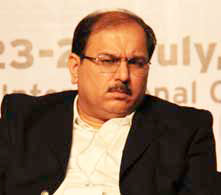 Arvind Mehrotra
President, Asia Pacific, NIIT TechnologiesNational GIS Programme is highly conceptualized and I think there is a lot of investment pending around GIS technologies. The other areas of our focus are the Ministries and various Government departments.So we are very sharply focused in internal security and defense.
.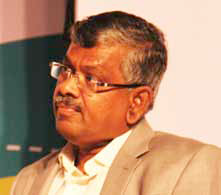 R Shekhar
Director Pre Sales, SAPCountry's development is basically dependent on two major areas; education and healthcare. We also focus on defense, internal and external security. We provide technology solution to the defense forces in the country. We also target urban management of various cities. SAP has designed billing software systems for electricity board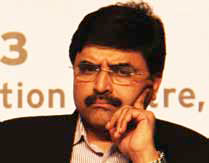 Dr P V Ramesh
Principal Secretary Finance, R&E, Government of Andhra PradeshWith comprehensive financial management system, we have made several innovations inside the department. We have automated the treasury management system and now automated the budget management system to an extent that the expenditure process and accounts generation is now an automated process. These are all bits and pieces; our first effort is to integrate all the elements of financial management.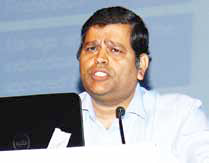 S Prabhu
SAP Practice Head for NIIT TechnologiesI think we have been very sharply focused in the Government space predominantly because Government business is a very good hedge for the economic turmoil that we are seeing globally. Moreover what makes NIIT Technology somewhat unique is that we have very balanced revenues coming from all our geographical areas.
Follow and connect with us on Facebook, Twitter, LinkedIn, Elets video