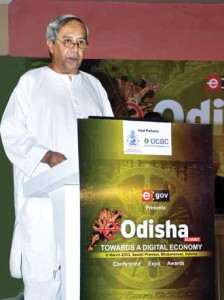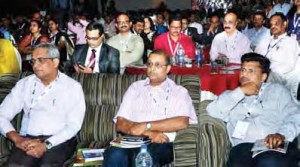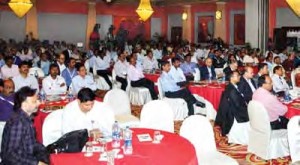 Shri Naveen Patnaik
Hon'ble Chief Minister of Odisha
The city of Bhubaneshwar bears witness to our heritage and is on its way to become the most modern in the country. The IT sector is at the top of the state governments agenda. Four of the key players, Infosys, Wipro, TCS, and Mahindra have established their development centers at Odisha. It is a matter of pride that IT exports in the state has grown from Rs 15,000 crores has grown by 17 percentsince last year.
R S Sharma
DG, UIDAI , Govt of India
Till date there has been about 300 million enrollments in adhar. Already 290 million aadhar has already been issued. Normally, identity projects are formulated keeping in mind security issues. However, aadhar has been formulated keeping development as its prime focus; with a purpose of those millions of citizens who do not have documented identity.
 
 
Madhusudan Padhi
Commissioner-cum-Secretary, Dept of Food Supplies & Consumer
Welfare, Odisha
The public service delivery act has already been passed in the state. However, we always think that it is more about electronic where as it is more about governance. People and process are the two forces and technology is the link between them.

Ranbir Singh

Group Director, Government Affairs, Microsoft India
Cloud is the new game changer when it comes to the probes of government leaders for engaging citizens effectively, for making processes citizen centric and delivering world class services to masses, and optimizing costs, increasing internal efficiencies and overcoming capacity gaps.