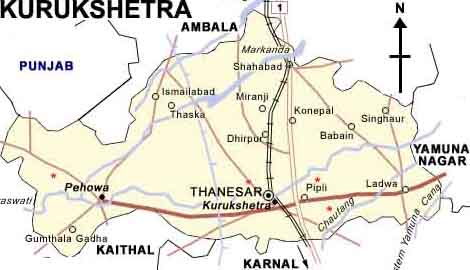 Haryana's Kurukshetra district is the most technologically advanced among all other districts in the country. Kurukshetra has become the first district to launch the Village Integrated Monitoring Software (VIMS) to bring transparency to development works being undertaken at the village level.On the ocassion, Mandip Singh Bra, Deputy Commissioner informed that details of all undertaken works, funds utilisation and other things, from beginning to completion, would be available instantly.
VIMS has been developed by District Informatics Centre and with the help of this software complete record of any village of the district, block and that of various offices can be viewed. The software will ensure proper implementation of projects and their timely completion. It would also help in easy evaluation of responsibility and accountability of all officers.
The software will play a significant role in timely evaluation of how and when funds were utilised after being directly transferred to the accounts of the panchayats.