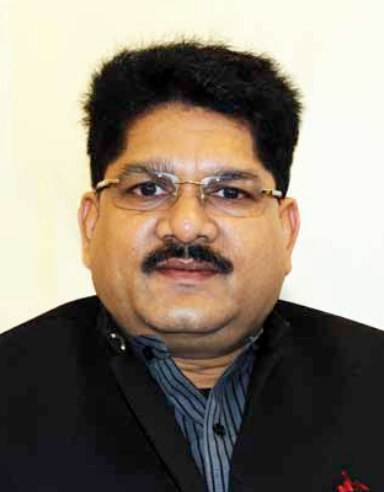 Purushottam Sharma, ADG Police, Bhopal, Madhya Pradesh; Chairman, National Technical Committee for Specialised Solutions, NCRB, New Delhi
An IPS officer of 1986 batch of MP cadre, Purushottam Sharma is an engineering graduate from BITS Pilani (Raj). He passed his masters degree MBA from Northumbria University, UK. He is presently pursuing LLB from Bhopal University. He has done in- depth study and analysis of prevailing AFIS systems in country. He submitted report on "Bench- marking for AFIS" to NCRB which was circulated to all states for evaluation. He is actively involved as chairman for specialised solution under CCTNS.
Criminals are rapidly increasing the scope of their activities through the aid of new technology. Law enforcement agencies are facing major challenges in effectively tracking the movements of criminals and establishing their identity. With the objective of solving this major challenge, the government of India has come up with the CCTNS project, which aims to modernise policing activities in terms of tracking and creating database. Under CCTNS specialised solutions like the state of art NAFIS (National Automated Fingerprint Identification system) and FED (Fingerprint Enrolling Device), will become available to every police station. It will become easy to capture and circulate the Finger Print (FP) of arrested and convicted persons.
Urgent need for new technology
We need to keep in mind that criminals and antisocial elements are capable of taking advantage of technological advances. However, the Police in the country have miserably failed to keep in step with the advances in technology and thus it is finding it difficult to apprehend the new generation of digitally savvy criminals. It would not be wrong to say that the police establishment has adopted technology at slower rate in comparison to the criminals. The technology used by police is either outdated or unsuitable and it exists in isolation leading to no data sharing amongst the states and within states too. But now we need to upgrade our technologies as the citizens of the country have high expectations from us. Different state police forces in country have taken sporadic endeavours by adopting small projects in unstructured ways. In most cases, the desired results have not been achieved. Criminals are able to peddle their nefarious trade as the technological infrastructure at disposal of the police has been weak. At present the state AFIS (Automated Fingerprint Identification System) exists at NCRB HQ and 22 other states headquarters. Eleven states in the country are yet to procure and install the system for criminal identification and tracking. Overall, AFIS has been making seminal contributions in law enforcement, but it also has a few shortcomings due to which the effective tracking of criminals is severely impaired.
Development of NAFIS
As a consequence of aforementioned short- comings, some states like Maharashtra and Karnataka have decided to upgrade the legacy application in order to match the international standard. In that regard, NAFIS ( National Automated Fingerprint Identification System) has been developed. In some states like Madhya Pradesh, AFIS and NCRB have almost stopped functioning and are lying defunct. It is envisaged by TEC (Technical Evaluation Committee) that a uniform solution should be proposed to all the states, so that data can be shared in a seamless and easy manner. NCRB has constituted a national level technical committee consisting of FP experts and technical experts, who have domain knowledge. It has been decided that we must design and procure a system that is of international standard and is geared to integrate all the criminal and identification related data from around the country in real time. The Government of India has launched the e-Governance initiative called the CCTNS (Crimes and Criminals Tracking Networks and Systems). Under this project specialised solutions like NAFIS (National Automated Identification Systems) and FED (Fingerprint Enrolment Device) have been envisaged for tracking criminals based on FP and other bio- metrics. NCRB will serve as the nodal agency for NAFIS, which will have RQT (Remote Query Terminal) at all state /UT headquarters. It has also planned to improve the quality of FP database and hence all police stations in country will be covered with 500 ppi (FBI certified and Forensic Grade) live scanners for capturing FP at source. RQT ( Remote query Terminal – for all state /UT headquarter) will be installed at all States /UTs headquarters and will act like mini AFIS for interfacing with legacy data and onward transmission of queries as raised by states. These RQTs will have the following features:
• Full functioning NAFIS Application.
• Latest Configuration Computer + LED Display with minimum RAM 6GB, 1TB HDD.
• Photo Quality Flatbed Scanner
• Laser Printer
• UPS 1KVA 1hr backup
A seamless flow of data
The overall architecture of criminal tracking system is designed and made in such a way that the FP data flows in real time from police station to the NCRB. The specialized project provides the Fingerprint Enrolling Device (FED) at all police stations so that FP are captured at source. Proposed FED will be fully integrated and compliant with proposed National AFIS (NAFIS) system, i.e. FED will be directly operated from NAFIS application as well as from standalone application provided by vendor for local operation. Standalone application includes Capturing, Ten Digit Slip printing in NCRB format, local 1:N search with facility of Capturing and printing of mug-shot taken from web camera and local database storage and retrieval of 100000 persons. The vendor will develop all necessary interfaces and tools for integration with NAFIS, AFIS. All required drivers and API will be procured by SI/OEM. The vendor has to provide complete data transfer module to the State Data Center which will work independently and on standalone basis with available connectivity , irrespective of availability of AFIS/NAFIS
Follow and connect with us on Facebook, Twitter, LinkedIn, Elets video