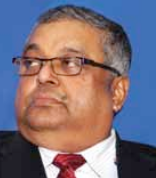 Major Gen R Siva Kumar
CEO and Head, NRDMS and NSDI,
Government of India
The Government of India has realised the importance of g-governance. So now in the twelfth five-year plan, under the Department of Science and Technology, it is launching a massive program called National Geospatial Information Systems. It shall bring together all excellent work done across the country and offer practical solutions.
Dr K K Pathak
Secretary,
Rajasthan Public Service Commission While technology is  making inroads in all  aspects of governance  and making innovations, we also need to  be watchful about technology not becoming  an obstacle in anyway.  We need to analyse  if there is a real and  genuine demand  for the services and  solutions that we are  offering.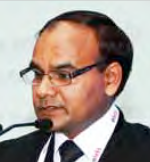 Prem Narayan
Director,
Ministry of Urban Development, Government of India
e-Awas – our e-Governance Award winning national website – takes care of 66,000 online houses allotments in Delhi alone. Other initiatives include e-Seva, CPWD online service monitoring for government accommodation and maintenance; and e-Dharti, an initiative on management of government properties.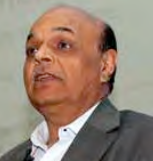 V K Sharma
CEO & Director
Gujarat Info Petro Ltd
We have created Smartphone Surveillance System for the Forest Department, whereby all beat guards are provided with a smartphone and central control command monitors their position & alerts them. Also we have Crop Certifying System and Tablet-based Seed Certification for the Agriculture Department; and e-Challan System for the Traffic Police.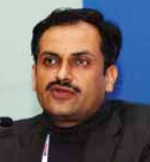 Sandeep Ahlawat
Head
State e-Mission Team SeMT, Government of Delhi
In order to bring in efficiency and sustainability, around twelve states have enforced Service Guarantee Act. This ensures that the government departments deliver their services in a time-bound manner. If a delivery is delayed beyond stipulated period then a penalty will be paid to the consumer.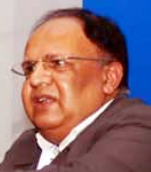 Santulan Chaubey
Director
Delhi eGovernance Society
We created Delhi Geo Spatial Act 2011, which has made mandatory for all users of land departments to use the Delhi State Spatial Data and also update it. Basically, the purpose is that whatever data is collected will remain there and its updation will be sustainable. So the data will be there and we can use this data for our applications.
Follow and connect with us on Facebook, Twitter, LinkedIn, Elets video