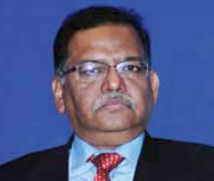 Ravi Saxena
Additional Chief Secretary,
Department of Science & Technology, Government of Gujarat
Good governance obliges the state to perform its functions in a manner that promotes the values of efficiency, zero corruption and responsiveness to civil society. Therefore, it becomes a principle that is largely associated with the statecraft. Ensuring inclusive growth, leadership, legal infrastructure, security, transparency, ability to deal with crisis, education, effective execution, accountability and access to beneficiaries are some of the parameters of good governance.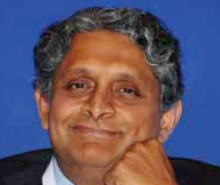 Aravind Sitaraman
President, Inclusive Growth
Cisco
We need to bring inclusive growth not just to catch up with developed  nations, but to leapfrog into the  future. In order to do that we need  to: build strong partnerships of  government with service providers,  universities, NGOs and industry  associations; build human capital in  a way so that money goes back to  the rural systems; and build afford-  able business models in a way so  that people can utilise technology  and services.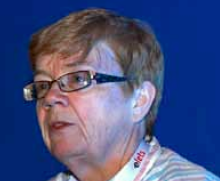 Joan Mccalla
Distinguished Fellow,
Cisco
The Government of Canada adopted a four-stream approach in the 1990s to address the issue of inclusive growth. These included address- ing the market gap that existed in both supply and demand of technology, stimulating demand, providing direct sup- port to industry, and adopting technology in its functioning to prove how technology could help in transforming operations.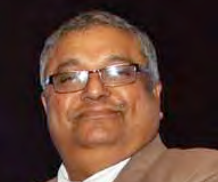 Major Gen R Siva Kumar
CEO and Head, NRDMS and NSDI,
Dept of Science and Technology, Govt of India
As most of the human activities are related to location, there is need for geo-governance (g-Governance)) more than e-Governance. Goverance has to be location-based. We are trying to use maps and are trying to migrate from these maps to the apps that people are using today. These should provide g-Governance and empower people.
Bipul Pathak
Commissioner & Secretary,
Science & Technology and IT Dept, Government of Jammu & Kashmir
We need to assess where we stand today. All state governments are at various stages of rolling out many of their services in 'e' form. This is an attempt to move up the spectrum towards good governance. But if we assess it in a rational manner, we would realise that we are somewhere in the middle of the spectrum.  
Follow and connect with us on Facebook, Twitter, LinkedIn, Elets video