Maharashtra state government has started accepting requests from big housing societies and corporate houses to set up unique identification number or Aadhaar registration camps on their premises. A society or a corporate house can email a request to uid@maharashtra.gov.in, after which the government authorities in-charge of UID implementation will depute enrollment agencies to their premises. The offer seems to be a bid to cover the middle and the upper middle class segments more effectively in the second phase of the enrollment drive.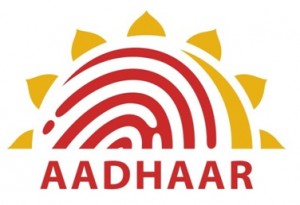 Rajesh Aggarwal, principal secretary, IT department, said housing societies with over 100 flats are being preferred. The existing designated enrollment centres for Aadhar will continue, said Aggarwal. Besides Mumbai, the facility has been made available in other urban agglomerates, including Pune and Pimpri Chinchwad. The new arrangement is being offered to increase the outreach to the upper class segments, which are yet to recognize is that over time, Aadhaar will form the universal identity number for all sorts of subsidies and services, including bank accounts, passport, driving licence, property registrations, etc, said an IT department source. "Mhada has already decided to demand UID number for applications for Mhada lotteries from next year," said a senior official, adding that similar links were being worked out with other departments.
One explanation could be the awareness among the slum dwellers that the ID number will be linked to food and fuel subsidies they enjoy under the public distribution system, said a senior IT department official. According to the latest enrollment data, over 64.33 lakh of 1.24 crore Mumbai (island city and suburbs combined) residents, or roughly 51.55% of the population, have registered for Aadhaar so far. Only two other districts, Wardha and Nagpur, have better coverage, but the official said slums have mainly contributed to Mumbai's decent figures.The government's efforts seem to be bearing green shoots, with the process of registration having begun in about 30-35 societies. Some corporate houses have also availed of the facility, said the source. Surprisingly, the lower middle class and the economically backward classes have responded most enthusiastically to Aadhaar. In Mumbai, less than 50% of the citizens residing in the various housing societies have come forward to enroll  but coverage in the slum pockets has crossed the 80% mark, said officials.
Follow and connect with us on Facebook, Twitter, LinkedIn, Elets video