"Integrating technology with power generation can enable energy players to achieve economies of scale and efficiency," says KVB Reddy, Executive Director, Essar Power Ltd, in conversation with Rachita Jha
---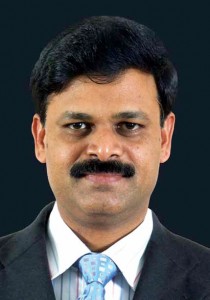 Tell us more on the current production capacity of Essar Power. Also tell us about the new projects that the company is planning.

Essar Power currently has six operational power plants in India and one in Canada with a total installed capacity of 3055MW. This capacity is increasing to 4510MW by end of March 2013 and to 6,700 MW by March2014. Essar Power also has access to approximately 500 mt of coal resources across seven coal blocks in India and overseas. Essar Power is expanding its current generation capacity of 3055 MW to 4,510 MW by end of current fiscal.
How do you see the power tariff structure in India changing in the coming years?

The prevailing structure, based on one-part tariff system, does not give adequate flexibility to the energy companies to optimise customers or consumption patterns. The other types of tariff setting methodologies prevailing in India are rate of return methodology performance-based tariffs and competitive bidding for mega-power projects. Reforms in power sector are underway and regulatory commissions have been set up to determine tariffs, based on economic rationale, in order to promote competition, investment and efficiency. Global experiences show that a multi-year tariff regime, where the guidelines, rules and methods for determining tariff are well established, would be beneficial in minimising risk and building confidence  for the investors. It also helps to promote efficiency. For consumers, improvement in efficiency translates into more cost-effective tariff, thus ostensibly a better option.
Tell us your views on the potential for using green power for fulfilling India's energy needs?

Clean energy will be increasingly important but we expect conventional sources of power, particularly coal, to continue to be dominant considering the needs of India to bridge a large deficit and provide power at reasonable cost.
Technology will play a major role in getting efficiency and productivity in power plants. Tell us about your views on the use of cutting edge technologies for bringing efficiency to power generation.

Integrating technology with power generation can enable energy players to achieve economies of scale and efficiency. Additionally, cutting edge technology eases the matrix of power generation and transmission and also helps enhance quality by ensuring a systemic process. Essar Power has been able to generate and supply power at very competitive price points by using the latest technology and equipment.  Our power plants employ a high level of automation, which translates to India's lowest manpower-to-megawatt ratio. Having executed all of its power plants, Essar Power has built expertise ranging from project conception to commissioning, including engineering, procurement and construction.
What is your opinion of the ambitious Smart Grid project? What kind of impact will it have on power sector in India?

It is a welcome move on part of the government to implement the Smart Grid project. We understand that a pilot project is currently underway in Puducherry and it will be soon expanded more cities across India. With Smart Grid consumers can, at any point of time, know the exact billing amount and they are in a position to seamlessly manage their own power usage. At the same time, the electricity department is also able to monitor energy usage patterns on a real time basis. They can trace malpractices and energy theft, and if the  need arises, they can connect or disconnect power supply online. It will result in improved efficiencies by assisting the department by billing power tariff online, collecting dues and help reduce distribution and line transmission losses. In phases, Smart Grid is also expected to enable the integration of renewable energy sources with the grid, reduction of aggregate technical & commercial (AT&C) losses and peak load management.
Follow and connect with us on Facebook, Twitter, LinkedIn, Elets video