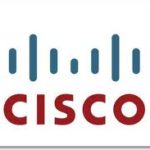 Cisco Networking Academy announced the SAARC winners of its prestigious networking technology competition, NetRiders 2012. The Cisco NetRiders National CCNA Competitions 2012 is designed to test students' knowledge of networking technologies and to prepare them for on-the-job challenges as they enter the next-generation workforce.

234 Networking Academy students from four SAARC countries, India, Sri Lanka, Bangladesh and Nepal, participated in the online competitions, simultaneously, conducted virtually over Cisco Webex Technology. The winners of each country competitions are invited to represent the country at the Asia Pacific NetRiders Challenge, to be held on 25th October, 2012.
Preethi Mu and Rahul Goyal from Amrita Vishwa Vidyapeetham University, Coimbatore, was declared as 2012 India NetRiders Winners, Achinta Ruwan Pilapitiya and Dhanushka Samarakoon from Sri Lanka Institute of Information Technology (Gte) Ltd, Colombo, was the 2012 Sri Lanka NetRiders Winner, Hasan Ziaya and Bhaba Bajracharya from Prime College, Kathmandu, was Nepal NetRiders Winner, and Tanvir Roushan and Dipankar Chaki from BRAC University, Dhaka, was Bangladesh NetRiders Winner.
The Networking Academy began in 1997 with 64 schools and has grown to become one of the "world's largest classrooms" with 10,000 academies in 165 countries, and more than 4 million students having participated in the program since its inception.
A pioneering example of cloud-based education delivery, the Networking Academy teaches students how to design, build, troubleshoot, and secure computer networks for increased access to career and economic opportunities in communities around the world. Students who complete the program often go on to secure entry-level career opportunities, participate in continuing education and achieve globally recognized career certifications.
Networking Academy courses are delivered in multiple languages through a cloud-based learning system. Courses are supported by classroom instruction, hands-on learning activities, and interactive.
Online assessments that provide personalized feedback. Networking Academy instructors receive extensive training and support to help ensure a consistently-enriching learning experience for students around the world.
Follow and connect with us on Facebook, Twitter, LinkedIn, Elets video