"TETRA has been designed to serve as a mission-critical communication technology to be used by government agencies for ensuring public safety in urban areas," says Peter Gutsmiedl, CEO, Cassidian India, in exclusive interview with eGov
---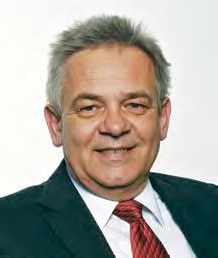 Tell us about TETRA?
TETRA (Terrestrial Trunked Radio) is an open Professional Mobile Radio (PMR) standard developed by the European Telecommunications Standards Institute (ETSI). It has been designed to serve as a mission-critical communication  technology to be used by government agencies for ensuring public safety in urban areas. It is robust and reliable compared to legacy analogue systems or even commercial cellular mobile telephone systems. TETRA enables public safety  forces like the police, firemen, emergency medical units, etc. to communicate amongst them securely, instantly, clearly and without interruption, via voice and data. IT allows a host of strong security features to  be incorporated as well like authentication, end-to-end encryption, disabling  of stolen radios, etc. which are not available on alternate technologies.

Cassidian has deployed TETRA network at Indian Parliament. How does the system increase Parliament's security?
In 2010, Cassidian along with its partners deployed a modern TETRA radio  network at the Indian Parliament. The state-of-the art, digital and secure communication system helps in enhancing the coordination between the different agencies entrusted with Parliament's security.  Cutting edge TETRA handsets along with the supporting network infrastructure provides security personnel with the option of accessing data, including images of Parliament  personnel, visitors and vehicles, at the push of a button. This considerably  improves access control. Cassidian handsets are also integrated with GPS.  Therefore, controllers can track movement of people and vehicles. The network is backward integrated allowing complete interoperability with legacy analogue systems. Importantly, the entire system is designed in such a way  that future security applications can be developed based on customer requirements and can be integrated seamlessly with the existing network.
Have you installed such a system anywhere else in India?
Last year, the Cyberabad Police in Andhra Pradesh inaugurated a TETRA communication network provided by Cassidian. The installation, commissioning and activation of the system were done in collaboration with Sanchar Telesystems. The system comprises nine base stations and provides the local police with coverage over a record area of 3600 square kilometres. The Cyberabad Police are among the first police organisations in India to use a secure communication network of this size and functionality including clear voice, data/image transmission capabilities and an Automatic Vehicle  Location (AVL) system. In Sri Lanka, the Airport & Aviation Services Limited(AASL) has chosen Cassidian to equip the Bandaranaike International Airport near Colombo with a secure TETRA radio communication network. In fact, Cassidian has delivered around 215 mission-critical radio networks to more than 70 countries and enjoys leadership position in largescale or nation-wide networks.
What kind of training do these systems need for the police to operate them?
The training can be grouped into two main types – operational and maintenance. Operational training is for the control room personnel and the end-users. It is a simple training, which aims to familiarise the users with the  functionality of the handsets and network's operational capabilities. Maintenance training is more in-depth and is meant for the technical staff, and this ensures 24X7, fail-safe availability of the system.
What is the most important advantage of TETRA?
TETRA is the state-of-the art technology to make cities in India safer. It enables different police and security organizations and emergency response teams to come together on a single shared communication network which is robust and secure and guarantees fail-safe, seamless communication and information flow in times of emergencies. An important advantage of TETRA is that it can be configured to interface with the legacy systems in use by the security forces and allows for a smooth step-by-step migration. This ensures that significant investments by customers in legacy systems do not go waste.
Follow and connect with us on Facebook, Twitter, LinkedIn, Elets video