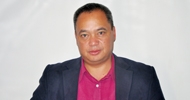 "The mandate of the IT Department is to provide responsive and cost-effective information technology solutions and services that enable different organs of the state to successfully achieve their respective missions," says Donald P Wahlang, Commissioner and  Secretary – Information Technology, Communication, Health and Family Welfare, Sports and Youth Affairs, Govt. of Meghalaya
---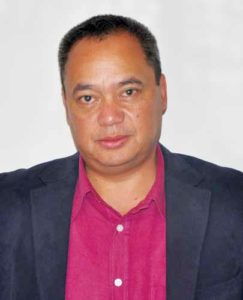 Tell us about your vision for the state's IT department.
The IT Department's vision is to use ICT as a tool for bringing development and growth to Meghalaya. The mandate of the IT Department is to provide  responsive and cost-effective information technology solutions and services that enable different organs of the state to successfully achieve their respective missions.
Some of the important initiatives taken by the state to improve the IT industry include:
a) Setting up of an IT Park in collaboration with STPI.
b) New IT Policy in tune with the fast changing industry demands which includes several special provisions to promote IT and IT enabled services industry.
c) Allotment of additional 80 acres plot in New Shillong Township for development of an integrated IT Park.
d) Enhancing basic IT training infrastructure base, in educational institutions
e) Creating a pool of employable youth, by tying up with NIIT, Symantec, ARENA Multimedia and other premier IT education institutes – schools and colleges, in the State to impart free training.
The Department of IT also has a scheme where meritorious students are given laptops.
How would you rate the state's response to e-Governance?
Meghalaya has made good progress in implementing a number of e-Governance initiatives which include various Mission Mode Projects (MMP) both at National and State levels. It is a matter of pride that Meghalaya has become the first state in India to roll out all four core infrastructure projects  under NeGP i.e. State Service Delivery Gateway (SSDG), State Data Centre (SDC), State Wide Area Network (SWAN) and 225 mandated CSCs. We have now shifted our focus on rolling out maximum services, so as to achieve ultimate vision of NeGP, which consists of making services available at the doorstep of the citizen.
State's response to these e-Governance initiatives, especially at apex level has been very encouraging. There is complete unanimity and convergence of ideas at department's level that these types of IT interventions are essential for inclusive growth, transparency and efficiency in governance. Challenges in terms of infrastructure, especially connectivity and power are primarily responsible for slow adaptation at grassroots levels. However, the State is  steadfast in its resolve to march ahead on the path of e-Governance to achieve  the vision of National e-Governance Plan.
According to you what are the main e-Governance projects of the state that have been immensely successful?
In our state, so far we do not have any e-Governance Project, which may be termed as path breaking or being immensely successful. We have just established the necessary backbone e-Governance Infrastructure. However, I  am quite positive that once e-Health and Meghalaya Mass Information Collaboration Projects, which are under implementation, become fully  functional, these will prove to be quite successful. Besides above, I feel that the state needs to be commended upon for having completed all designated e-Gov infrastructure projects without any time or cost over runs, despite being  located in a difficult area which lags far behind in terms of all progress indices at National levels. Implementation strategies followed by us are worth  emulating by others.
What challenges do you face in the implementation of e-Governance  projects?
e-Governance project implementation challenges would depend upon which part of the country are you working in. The main challenges in our state are:
(a) Power & Connectivity.
(b) Movement in terms of air, road and rail.
(c) Availability of appropriate skill levels, locally.
(d) Political will to implement change.
(e) Sparse rural mass.
(f) General internal security situation in entire North East.
(g) Perception of IT industry about the state.
All above challenges are quite common in most parts of the country and have  no remedy or quick fix which fits all. Each challenge is different and demands a  unique solution or handling. The success to my mind lies in being alive to the fast changing situations and taking each problem head on, rather than  brushing  them aside. Ours is a state where decision making curve is very  short  and crisp. Approachability, from the Chief Minister down to the lowest level functionary possible is the key to faster solutions.
---
"The State is steadfast in its resolve to march ahead on the path of e-Governance"
---
What steps do you think should be taken to ensure that the best    practices are implemented while hosting of important state government sites?
I strongly believe that, security considerations should be an integral part of the design phase itself and the development or deployment activities should implement the best security and coding practices available for websites and portals. I recommend a proactive approach to factor in all security measures in "Do it right the first time" manner and having a regular and strict monitoring and security policy enforcement framework in place.
As security is a continuous process and frequent security audits by independent agencies should be the norm for all IT infrastructures and applications. Moreover, the department concerned which is monitoring the  development of website or an application should make sure, that the implementation agency is strictly following the security and best practices guidelines issued by various authorities like DeiTY, STQC or CERT India.
Having a state level structured security monitoring body or a Security Council would also ensure that the required security policies are enforced more  effectively. At the same time, conducting awareness workshops and trainings for all stakeholders on security DOs and DONTs would definitely help bringing about the security orientation and responsiveness in all.
What are the main challenges being faced by the officials in the position of IT secretary?
The challenges faced by an IT Secretary are manifold. The main challenge lies  in understanding and ensuring that the investments made in IT are aligned with  the strategic objectives of the government especially with regard to new technologies. Emerging technologies are exciting in possibilities, but I believe that we have to be judicious in the adoption and usage of the same. One should    be able to discern the returns on investments (ROI) very carefully,      rather than falling prey to consultant or industry driven initiatives. IT Secretary must understand as to how proposed or new technological  interventions will fit into the overall service delivery goal of the Government and at all times keep in mind the needs of the citizen and departments and  create an enabling environment to sustain the growth and also deliver quality service.
Does Internet need regulation?
I don't think, Internet as such can be regulated. With the technological advancements happening every day, even, if you put some restrictions and try to control the content in the internet, you would have to work very hard to  keep pace with the endless possible ways in which the intruders can attack and spread harmful contents and worms etc. into your network and devices. The best way to deal with malicious software and spywares is to prevent them from entering into your network by having state of the art infrastructures like firewalls, proxies and advanced systems like Intrusion Detection and  Prevention. These systems should always be kept updated with latest patches and enhancements to make sure the latest intrusion attacks can be detected  and prevented. All applications and devices inside the network should be governed by the security and acceptable usages policy guidelines.