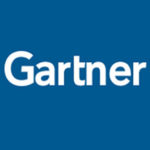 According to the new report released by Gartner, the worldwide security software revenue totaled $17.7 billion in 2011, this is a 7.5 percent increase from 2010 revenue of $16.4 billion. Small or midsize enterprise (SME) demand, advanced persistent threats and compliance were among the main drivers.
"Growth in the 2011 security market reflects a continuation in demand for consumer and enterprise security tools," said Ruggero Contu, Research Director, Gartner. "However, despite overall solid growth, some regions did not experience the high-double-digit growth of emerging Asia/Pacific and Eurasia, which has been driven by 'Greenfield' projects and buoyant economies. Western Europe remained the laggard because of the region's uncertain economic situation."
The security software market continued to show resilience at a time of IT budget restrictions and despite Intel writing down considerable revenue following its McAfee acquisition, which prevented the market from reaching double-digit growth.
Retaining its market share lead in both the consumer and enterprise security space, Symantec recorded an annual growth rate of 17 percent, reaching $3.7 billion in 2011 (see Table 1). Symantec has continued to expand is offering beyond the traditional endpoint security market by leveraging its competency and mind share in the storage/data backup space and by putting a new focus on securing data, both at rest and in motion, through its data loss prevention (DLP) and encryption products.
According to Gartner analysts McAfee has a strong brand and market presence which originates from its primary focus and specialisation on security, in both the consumer and enterprise markets. On the enterprise side, McAfee has been expanding its security software offering to network security following its acquisition of Secure Computing. With its mother company Intel, McAfee aims to build on both companies' competencies and have better integration between hardware and security.
Trend Micro was the other major market share leader in the security software market with a strong presence in both the consumer and enterprise security space. During 2011, Trend Micro grew 11 percent, generating $1.2 billion revenue, growth that unlike that of its main market competitors was organic rather than from acquisitions.
Ruggero Contu, Research Director, Gartner  said, "Products within the security market are undergoing rapid evolution, in terms of both new delivery models — with security as a service (SaaS) showing increasing popularity — and new technologies being introduced, often by startup companies. Key vendors continued to expand their product portfolios in 2011, buying companies where appropriate and expanding their reach into emerging markets. Merger-and-acquisition activity also has been an important factor in shaping the market landscape, at least during the past five years."
Follow and connect with us on Facebook, Twitter, LinkedIn, Elets video