Maharashtra is not only a geographical expression, it is also an entity built on collective efforts of its people. There is thrust on ICT solutions for processing information and delivering services. A range of e-Governance projects, which make Maharashtra a great place to live in, have been launched

Anoop Verma, Elets News Network (ENN)
Known as the trade and commerce capital of India, Mumbai is also the financial centre of the country. The state of Maharashtra has emerged as a key hub for ICT, electronics, and the captive business outsourcing industries. The state is an attractive investment destination as it offers a wide range of subsidies, fiscal and policy incentives and other advantages to big and small investors from India and abroad. During the last few years, the state has come up with a range of sector-specific policies for ICT. Perhaps the most appealing thing about Maharashtra is the fact that India's famous film industry, popularly called "Bollywood" is located in the State.
Leader in Infrastructure
The well-developed social, physical and industrial infrastructure in Maharashtra is a prime attraction for businesses from around the world. The state is one of the largest recipients of FDI in the country. There is good connectivity through road, rail, port and air. The road network is spread across 2.41 lakh km. 97.8 percent of the villages are connected through all weather roads. Mumbai is one of the busiest airports in India. In order to reduce congestion in Mumbai international Airport, an additional airport has been proposed at Navi Mumbai.
The JNPT (Jawaharlal Nehru Port Trust) is the country's largest container port. The Mumbai Port Trust (MbPT) and JNPT handled 45.58 million tonnes and 43.49 million tonnes cargo traffic respectively during the April 2010 to January 2011 period. The state also has a large number of smaller ports.
The Economic Survey of Maharashtra for the financial year 2011-12 that was recently tabled in the state legislature has estimated the Gross State Domestic Product (GSDP) at current prices at 10,68,327 crore. The state contributes about 14.9 percent of the GDP. Industrial and services sector together contribute 87 percent of the state's domestic product, rest comes from agriculture and allied activities. The power supply grid is well developed. The state boasts of highest installed capacity and generation of electricity in the country.
Leader in ICT
The economic survey states that IT industry and financial services groups have received sizeable FDI proposals in the state. Between August 1991 and September 2010, the IT industry has received 762 proposals. The total FDI investment amount in IT sector is Rs. 12,765 crore. 37 public IT parks have been developed by Maharashtra Industrial Development Corporation (MIDC) and CIDCO.
For improving the level of private investments in the state's IT industry, 451 private IT parks have been approved, out of these 107 have started functioning with an investment outlay of `2107 crore. The remaining 344 IT parks with proposed investment of `6345 have also been given Letters of Intent. A report from NASSCOM states that 90 percent of the IT-BPO industry in India is concentrated in and around 7 cities in India, including Mumbai and Pune in Maharashtra.
Cities like Aurangabad, Nagpur and Nashik are also emerging as major hubs for industries in ICT space. Chief Minister, Shri Pritiviraj Chavan, has said, "Maharashtra needs to grab the top position in the IT sector. The state has its own IT policy and there are several software parks here with few more in the offing. This development will help Maharashtra become the number one destination for investment in Information Technology."
The communications sector in the state has been growing rapidly due to private sector contributions. The private sector currently holds 91.7 percent of the wireless market, rest of the wireless market is with the two PSU operators BSNL and MTNL. When it comes to broadband, Maharashtra is ahead of every other state. It has largest Internet subscriber base of 14.93 lakhs and a broadband subscriber base of 22.88 lakhs, as on 31st March 2011.
---
The well-developed social, physical and industrial infrastructure in Maharashtra is a prime attraction for businesses from around the world
---
Leader in e-Governance
One of the pioneers in promotion of ICT and e-Governance in India, the government of Maharashtra has been at the forefront in implementing e-Governance initiatives that focus on citizens' needs and ensure superior service delivery. The e-Governance in the state is focussed on bringing greater transparency and providing everyone with access to information on public administration processes. In all e-Governance initiatives Marathi has been accepted as the first and mandatory language. Marathi co-exists with English. The usage of Marathi is supposed to enable large sections of the state population to take advantage of the e-Governance initiatives.
In order to provide faster and more efficient governance and easier access to information, the state has got its MSWAN (Maharashtra State Wide Area Network) implemented. Through the network, the state government has created an integrated community encompassing 35 districts, 324 talukas, 6 Divisional Headquarters, and several hundred horizontal offices connected with the state headquarters in Mantralaya, Mumbai.  The system will help citizens get certificates like 7/12 land extract, passports, domicile certificates, various affidavits and the like.
The state government has been making impressive efforts to facilitate the reach of high speed broadband to all parts of the state, including rural areas. In many cases cloud computing solutions based on new generation networks have been deployed for e-Governance projects. Cloud solutions not only bring greater transparency and efficiency, they are also friendlier to the environment.
All departments in the state have to earmark a certain part of their operating budget for e-Governance. The focus of the earmarked budget for e-Governance is on e-enablement of citizen services and creation of backend infrastructure support for the same.
The state government is planning to use the Aadhar numbers issued by UIDAI to ensure that the subsidies, benefits and grants reach the targeted sections of the population. UIDAI enrolments in the state have been a great success. Large numbers of citizen-centric programmes that work on the basis of UIDAI are being planned. Having generated nearly 2.5 crore UIDAI numbers, the state has second highest number of enrolments in India. The UIDAI project was launched in the state at the Tembli village in Nandurbar district. Up to the taluka level, the UIDAI project has been institutionalised. The village panchayat has been made an introducer to help villagers register for UIDAI.
Virtualisation and Consolidation for better e-Governance
"Maharashtra is one of the pioneers in the promotion of ICT and e-Governance…"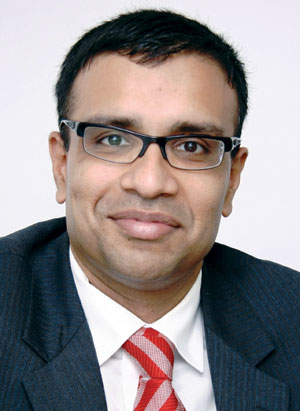 Mathew Thomas
Vice President, Strategic Industries, SAP India
Tell us about SAP's e-Governance initiatives.
SAP India partnered with the Municipal Corporation of Greater Mumbai (MCGM), Asia's largest urban body. SAP also has extensive engagements with PSUs like ONGC, SAIL, GRSE, BEL, Security Printing & Minting Corporation of India Limited, etc. We are also engaged with many state owned power generation and transmission utilities in the country.
What are some of the trends that SAP sees in ICT implementations/ e-Governance in Maharashtra?
Maharashtra is one of the pioneers in the promotion of ICT and e-Governance. It has been at the forefront in implementing e-Governance initiatives that focus on citizens' needs and ensure superior service delivery. Mobile based service delivery is an area where we see a considerable focus from the government. Overall the state has transformed from an L1 regime to an entity that lays stress on total cost of ownership, strong engineering principles, best practices, replicable nature and adherence to universal standards.
What are the benefits that the government has achieved because of these engagements?
Some of the direct benefits of ICT and e-Governance include timely availability of information, reduction in processing time, and reduction in errors. The consequential benefits range from streamlined processes, better employee productivity to reduction in pilferage and revenue leakage. Most importantly, in spite of Change (in) Management, we can see Change Management practices being religiously followed in the departments.
What are your expectations from the Maharashtra government in terms of ICT policies?
SAP expects the Maharashtra Government to take a lead in standardising the application landscape for each department and ensuring that the same is used by units under that department. Software acquisition approach needs gradual overhaul to incorporate the internal efficiencies and strategic benefits brought in by Commercially-Off-The-Shelf (COTS) offerings. This saves a lot of time in projects to go live, ensures project success and a quicker return on investment.
Who are SAP's main competitors in Maharashtra?
Maharashtra offers extensive opportunities to IT companies for implementation of ICT initiatives. We do not witness serious competition in Maharashtra where a COTS based approach is pursued. Though most departments are using SAP products and solutions, we do see competition from local custom-build application vendors. GOM should really re-look at this aspect, as most of these projects result in inordinate delays, low user adoption, time and cost overruns, and high vendor dependency.
Tell us about the project that SAP has executed for Municipal Corporation of Greater Mumbai (MCGM).
The key objective of the project that SAP, along with few other companies, has executed for MCGM is to integrate all the workflows/processes seamlessly for efficient service to the citizens, employees and administrators. There is tight and seamless integration with legacy systems, and there is maintenance of single source of truth with regards to data. With this system, the entire city of Mumbai has been networked; 24 Citizen Facilitation Centres (CFCs) have been connected; 550 locations are covered; 24*7 Portal is available; over 210 services have been covered; and approximately 335 back-end processes are seamlessly integrated.
When it comes to e-Governance in Maharashtra, what is your dream project?
Our dream is to assist Maharashtra in Emergency and Disaster Management. Natural disasters such as floods, earthquakes, cyclones etc. cause damage and result in disruption of Information and Communications infrastructure, which is necessary for effective and efficient disaster management activities. We feel Maharashtra should establish ICT System for effective disaster response.
Deploying Integrated Monitoring & Management Solutions
Maharashtra is one of the most forward looking states in the country, when it comes to ICT adoption by the government to deliver G2C, G2B and G2G services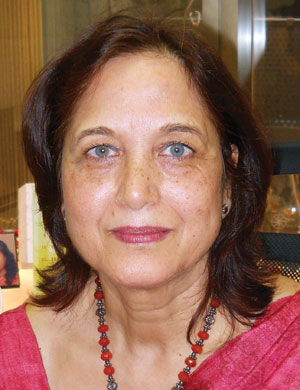 Vibha Agrawal
Head- Government vertical, CA Technologies
MSWAN & SDC

After the National e-Governance Plan (NeGP) was proposed by the Government of India in 2006, the Department of Information Technology, Government of Maharashtra, was among the leading states to conceive of the Maharashtra State Wide Area Network (MSWAN). MSWAN is the backbone for effective communications providing a converged network that allows not only better information exchange between various government departments but also improves the delivery of citizen services. The project connects government offices, including the state headquarters (Mumbai – Mantralaya) with the district headquarters, divisional headquarters, and the taluka headquarters. Additionally, a number of government offices and state agencies dispersed horizontally also make use of this network.

Subsequently, State Data Centre (SDC), as a core infrastructure component under NeGP, was setup with the objective to provide shared, secure and managed infrastructure for consolidating and hosting state level applications with the view to provide G2C, G2B and G2G services. Maharashtra, again, has been among the leading states, to setup this core infrastructure, and more importantly, start leveraging the SDC to provide fast, efficient and secure online services to the citizens.
In both these core infrastructure projects, Maharashtra State Government has deployed integrated monitoring and management solutions from CA Technologies. It provides vision for enabling a new level of management control by integrating and automating the management of IT applications, databases, networks, security, storage and systems across departments and disciplines to realise the full potential of each.
Maharashtra Water Resources Department
Maharashtra Water Resources Department (WRD) took the initiative of an "Integrated Computerised Information System" (ICIS) with an objective of better managing its ongoing construction activities and water management of completed projects. The solution provides near real time data with respect to the availability and demand of both surface and ground water. It leads to better dissemination of inter and intra-departmental information for informed decision making and improves efficiency.
The Project and Portfolio Management (PPM) solution from CA Technologies addresses WRD's core business process requirements for "Project Investigation & surveys", "Planning & Designing", "Monitoring of construction and maintenance projects", "Irrigation Management", "Research Management", "Workflow management", "Collaboration & Document management".

Accelerated Power Development and Reforms
The Re-structured Accelerated Power Development and Reforms (R-APDRP) is a Central Sector Scheme by the government of India under the XI Five-Year Plan. The programme focuses on actual, demonstrable performance in terms of sustained AT&C loss reduction. Under Part-A of this programme, government of Maharashtra came out with a project for establishment of baseline data and IT applications for energy accounting/   auditing & IT based consumer service centres. Here again, the Service Assurance and Security solutions from CA Technologies are being deployed to effectively manage the IT infrastructure and ensure the service levels envisaged under the project are measured and monitored, thereby ensuring the success of the project.
MSRDC
Maharashtra State Road Development Corporation Ltd. (MSRDC) conceptualised an initiative to setup 22 computerised Border Check Posts (BCPs). Apart from the Civil and Electrical work, the project also required IT, non-IT (electronics) and software components for the BCPs and the central control room / data centre. The project further involved implementation of Border Check Post application software, VAT application, data interface for transferring vehicular data to Mahavikas, Vahana and Sarathi and any other applications that may be developed by these departments in future. CA Technologies is providing solutions for monitoring of connectivity across the BCPs and the central data centre. CA solutions are being deployed extensively in this project.
Crime and Criminal Tracking Network System
The Ministry of Home Affairs conceived the Mission Mode Project (MMP) of Crime and Criminal Tracking Network System (CCTNS) for creating a comprehensive and integrated system for enhancing the efficiency and effectiveness of policing at all levels and especially at the Police Station level through adoption of principles of e-Governance.  Maharashtra Police is implementing this project by procuring the necessary infrastructure, computerising all its police stations and making available the CCTNS application across all police stations for generation of a central crime and criminal database.
CA Technologies is providing solutions for performance monitoring of entire IT infrastructure of Maharashtra Police. It will help in the measure of Service Level Agreements (SLAs) that Maharashtra Police signed with the System Integrator for ensuring availability and performance of CCTNS application and associated infrastructure. Further CA is going to provide its security solutions to this project, which will help in ensuring the safety of crime and criminal database and prevented it from both inside and outside attacks.
e-Governance through Cloud-based Systems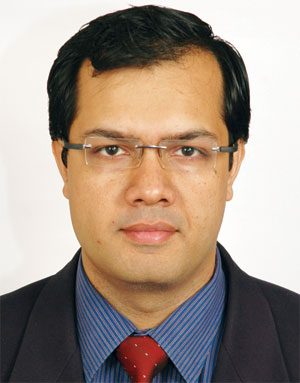 Jaijit Bhattacharya
Adjunct Professor with IIT Delhi and Director, South Asia, Global Government Affairs with HP
Tell us about HP's ICT initiatives in Maharashtra.
HP has had multiple initiatives including the award winning MEDD project, which connects hospitals in Maharashtra to a single IT system, improving healthcare delivery and providing advanced healthcare support to the people in the state.
How do you plan to utilise the strengths of Maharashtra?
Maharashtra is an industry friendly state; it is also the financial capital of the country. The Government has industry friendly policies. The infrastructure in Maharashtra is relatively better than in many states. This combination positions Maharashtra as a destination for IT Hardware manufacturing. However, there are a few more policy tweaks that would be needed to make Maharashtra an even more attractive destination for ICT.
Tell us about the e-Governance solutions that you have developed.
HP is one of the first companies to develop a cloud enabled e-Governance solution – this is the e-procurement solution that was initially developed for the state of Karnataka and is now being used by many government agencies. HP is now focusing on cloud enabling government solutions as we feel that cloud enablement is the optimal way of rolling out e-Governance.
When it comes to e-Governance, what is your dream project?
HP would like to be involved with cloud computing e-Governance projects that increase government revenue, reduce the cost of governance, improve the quality of life of citizens and also improve the internal or external security of the country.
Tell us about the innovations that HP is planning in the printer, scanner, smartphone, tablet, PC and other devices space.
HP has several path breaking innovations in the pipeline in the printer, scanner, tablet, PC, server and cloud computing space. HP India labs has come out with Vayu – a device that allows one to convert a regular television into a computing device. Some of these products will take time to be commercialised. However, HP will continue to dominate the IT arena with its innovations, and that pace of innovations is going to speed up as move into the second half of this year.
Securing the IT Infrastructure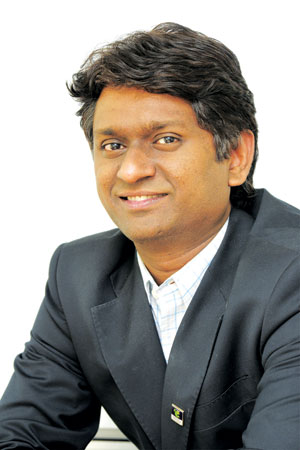 Govind Rammurthy
CEO & MD, eScan
What is the level of IT security awareness in Maharashtra?
IT security awareness has been a major concern. To overcome this, we as an IT security service provider have been actively taking various initiatives to create awareness about the network security issues amongst the IT users across the state. We regularly initiate road shows jointly with our channel partners to educate about the best security practices amongst our customers. We are also present across all the leading social networking sites such as Facebook, Plurk, LinkedIn, YouTube, etc. wherein we interact with our end users via discussions on latest security trends that are emerging and precautions that need to be taken to remain secure from them.
What are the main advantages offered by Maharashtra in the ICT sector?
Being populated with people from various states, cities like Mumbai and Pune are blessed with multilingual workforce. The state has a dedicated infrastructure for e-Governance in place, and this makes it a compelling destination for IT and Telecom industry. Another good thing about Maharashtra is that it is strategically working towards creating more IT-ITeS hubs in cities like Nashik, Aurangabad and Nagpur.
What is your response to the e-Governance policy that is currently active in the state?
The e-Governance in Maharashtra is focused on strengthening the state's economy. e-Governance has made governmental procedures transparent, licensing has been eliminated in almost all sectors. The system in the state is immensely market friendly.
Going forward what will drive your growth in Maharashtra?
Looking at the security landscape in 2011, security experts estimate that cyber threats will continue to grow indefinitely. This in turn is increasing the demand for security solutions, not just in a particular state but worldwide.
Maharashtra offers better Business Outcomes
"We have ambitious expansion plans for our two large development centres in Mumbai and Pune."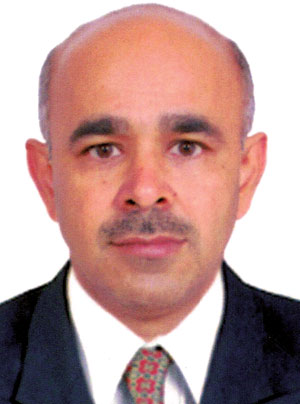 Pramod Deval
Director-Public Sector Industries, iGATE Patni
Tell us about iGATE Patni's ICT initiatives in Maharashtra.
iGATE Patni has been working in Maharashtra for more than three decades. The state houses some of our key development centres. From these centres, we provide various IT services such as Application Development & Maintenance, Infrastructure Support, Product Engineering and Business Process / Knowledge Process Outsourcing Services.
What according to you are the main advantages offered by Maharashtra in the ICT sector?
Maharashtra offers a great advantage in terms of education, technology, transportation, telecommunication infrastructure and law and order. It has a rich pool of talent and skilled resources, which can be leveraged for various ICT initiatives. Maharashtra is also the hub for many industries like banking and financial services, manufacturing and IT, which also requires support from ICT. We plan to leverage these strengths by expanding our global delivery centres in Mumbai and Pune.  We also have aggressive growth plans for the domestic public and private sector.
Tell us about the e-Governance solutions that you have developed.
In e-Governance, our focus is on developing state-of-the-art solutions to enable the public sector to be more effective, efficient and optimum. These are end-to-end solutions where we take complete ownership and responsibility for the success of the project. For example, we are running a pilot for the Aadhaar based biometric authentication for LPG distribution and direct subsidy transfer initiative which was specified by the Honourable Finance Minister in his union budget speech for 2012-13. Some of the other Aadhaar based solutions are in the fields of PDS, education, healthcare, social sector and others. We also enable e-Governance through innovative solutions such as Enterprise Resource Planning (ERP), Geographic Information Systems (GIS), Mobile Enablement, Document & Content Management, Workflow Automation, Business Analytics etc.
When it comes to e-Governance, what is your dream project?
Our 'Dream Project' in e-Governance would be assignments that are transformational in nature and that involve ownership of the entire process and not just a slice of the ICT part. The Aadhaar technology project is a rather innovative and transformational project spanning across States. We do consider this a 'dream project' for us.
What are the ways by which the Government can help players in ICT space?
The government should provide appropriate infrastructure in terms of uninterrupted power, land, transport, telecommunication, speedy clearance of investment proposals, and education to enable skilled talent availability. These should be at competitive cost so as to be a preferred choice for investment. Also, in Maharashtra, there is a need for more active involvement of ICT companies in the State governance.
Brief us about your expansion plans in Maharashtra?
We have ambitious expansion plans for our two large development centres in Mumbai and Pune. We also plan to build a world class training centre at Pune to provide the best training to our professionals and consultants.
How do you ensure that your products and solutions continue to remain in demand?
We are a technology focused organisation having a dedicated division for Research &Innovation (R&I). Our entire delivery organisation as well as a dedicated R&I team are continuously identifying opportunities of innovation based on the developments happening around the world. New trends in technology are explored incessantly to ensure continuous improvement in our solutions.  We are looking forward to a rapid phase of growth.
When it comes to e-Governance, what is your dream project?
We believe in working as a partner for e-governance in the State, where we are responsible for the business outcomes of the initiative instead of merely providing solutions or skilled professionals. This approach of Business Outcomes de-risks the State from any delays or failures, as the payments are linked with the pre-agreed outcomes.
Safeguarding the Interests of Software Sector
"Maharashtra can attract more IT investments by lowering tax burden on citizens and businesses."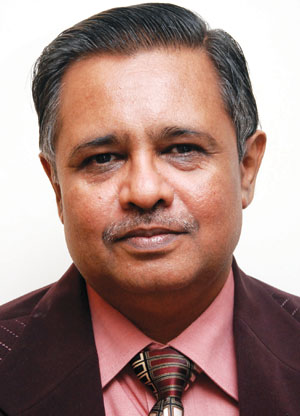 Rajesh Kothari
Founder Member and First Chairman, ISODA (Infotech Software Dealers Association)
Tell us about ISODA's best achievements in the state of Maharashtra and rest of India.
ISODA is a national body. The organisation has worked for the ICT reseller community across India. We have created a platform for all ICT resellers of India to come together. We offer a ready and easy availability of national reseller network. The government can take feedback from us before implementing taxation policies with respect to Information Technology (or ICT).
What can Maharashtra do to improve the prospects of software sector?
Maharashtra can attract more IT investments by lowering tax burden on citizens and businesses. Removal of software products from the ambit of Value Added Tax (VAT) and Octroi could be the first step. Software products are already attracting Service tax under IT Software Services (section 65(zzzze) of Finance Act 1956). Also, the state can attract more IT investments by conferring "Industry" status to software sector and offering land and infrastructure at subsidised rates. There can also be reduction in Property tax for using residential premises for IT Sector, since software creation is a non-polluting.
What is your response to the e-Governance policy that is currently active in the state?
A good amount of work has been done in the area of computerization of Sales tax department. It has made life sales tax assesse much better in many small but significant ways. ISODA is expecting similar initiatives from many other departments – particularly those which are concerned with land records.
What steps has ISODA taken to ensure that there is reduction in software piracy in India?
Piracy can only be tackled by concerted efforts of all stake holders of the eco-system. ISODA plays its part in reduction of software piracy by making software products available at each nook and corner of India. When a customer wants to purchase software products he simply can refer its requirement to a knowledgeable and experienced member of ISODA and get free guidance with respect to complex issues like licensing policies of vendors, license compliance, software delivery etc. ISODA wishes to undertake educational role by organising training camps for hardware assemblers by encouraging them to load only licensed software on hardware assembled by them.
Information Technology in Maharashtra
"Octroi is the biggest hurdle for IT industry"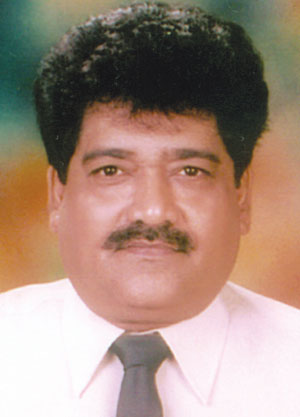 Champakraj Gurjar
President, TAIT (Trade Association of Information Technology)
Tell us about TAIT's best achievements in Maharashtra.
TAIT is relentlessly working to further the interests of the IT industry. Though TAIT is Mumbai based, lots of smaller associations of Maharashtra lookup to TAIT for advice and solutions.
What according to you are the main advantages offered by Maharashtra in the ICT sector?
Many southern states have stolen a march when it comes to attracting IT investments. This is due to a concerted effort over a period of time and is not something that can happen overnight. Encouraging usage of IT in daily activities where information is delivered and encouraging investments in Broadband penetration are good starting points.
Can you suggest some solutions to create a more investor friendly climate in the state?
Information technology is evolving and the pace of change is rapid. Faster clearance to projects and availability of resources like land, capital can act as key catalysts for attracting entrepreneurs. Octroi is the biggest hurdle for IT industry; government should allot land to association to open GYAN centre in Maharashtra. There is also the need to provide free education to students in the state.
To what extent, do you think the economy of Maharashtra has been impacted by the global slowdown?
Today we are operating in a global economy and though we are insulated and have a local consumption story, we cannot be left out in an upturn or downturn. Local economy also has slowed down.
What steps has TAIT taken to bring about simplification in the procedures for exports and imports?
TAIT is a proactive association; we conduct seminars and meetings for members from time to time on various topics including imports and exports. We also help members in simplification of their imports by providing them the information or clarification that they may be in the need of. Also, all important notifications are communicated to our members from time to time.
Maharashtra is a key focus area for Mahindra Satyam
"ICT infrastructure is of great help in addressing the skill related gaps in the economy"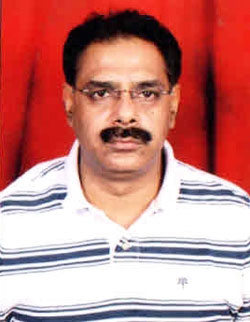 Manoj Gilra
AVP, Mahindra Satyam
Tell us about your initiatives in Maharashtra.
Maharashtra is a key focus area for Mahindra Satyam in the enterprise space and we are looking forward to opportunities in Public Sector Units as well. Tech Mahindra then MBT started first BOT model project in Pune, and a major project with Pune collectorate. In the area of e-Governance, Mahindra Satyam and Tech Mahindra have the solutions like Irrigation automation, Urban Local Bodies automation, Cyber Security applications.
What are the ways by which the government can help private players who are investing in creation of ICT infrastructure in the state?
The solutions from ICT present a great opportunity for countries to enhance economic growth and employment. Government can play a key role in creating the environment for ICT-enabled innovation, not only by appropriate policy, regulation and investment, but also by its own intelligent and widespread use of ICT as a tool of efficiency and transparency. The private sector plays a crucial role in developing the ICT infrastructure of the states. Such ICT infrastructure is of great help in addressing the skill related gaps in the economy.
In this highly competitive ICT scenario, how do you ensure that your products and solutions continue to remain in demand?
The ICT field in Maharashtra is very large and there is enough room for large number of players to co-exist. The companies will sustain, till the time they are innovating and addressing the needs of the end consumer. The innovations based on mobility solutions, business analytics are definitely a need of the hour.
Newer developments in ICT have radically changed the world. What are the kinds of developments you see ahead?
The lack of ICT is understood to be an important factor contributing to the widening of the gap between 'developed' and 'developing' countries. Internet has the potential of transforming the way government.
The way citizens and business interact with the government will undergo seminal change. Developments in e-Governance will change how citizens relate to governments. It will bring forth new concepts of citizenship, both in terms of needs and responsibilities. e-Governance will allow citizens to communicate with government and participate in the government decision-making process.
Going forward what will drive your growth?
Tech Mahindra will continue to focus on Network and Security, Business Analytics, Cloud technologies, Mobility solutions to name a few. These verticals will definitely drive growth globally as well as within India. With Maharashtra state adopting ICT in more and more public sector projects, I see a lot of scope in developing solutions for ICT penetration.
Optimising the Cost of Business through ICT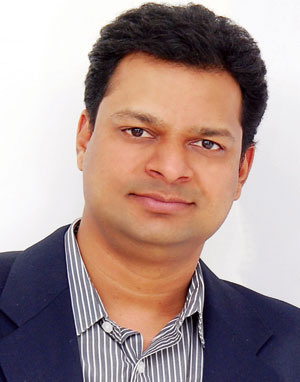 Pratik Chube
GM – Products, Emerson Network Power
Tell us about your ICT initiatives in Maharashtra.

We are providing physical infrastructure to support and optimise mission critical systems primarily, but not exclusively, to our IT and telecom customers in Maharashtra. Our 3 manufacturing facilities in Maharashtra, and an upcoming state-of-art facility, also strengthen our physical presence in the state's ICT space.
What are the main advantages offered by Maharashtra?
Maharashtra is an industry friendly state; it has the right policies to support growth of IT and Telecom.

The tax sops for manufacturing infrastructure are also very attractive and conducive to systematic IT proliferation, in turn helping the manufacturing sector to gain foothold and develop a strong and qualified vendor base for raw materials. It provides the necessary impetus for ICT to grow rapidly, broaden the range of offerings, and augments the energy savings for our customers.
When it comes to e-Governance in Maharashtra, what is your dream project?

We are involved directly and indirectly through our partners, in most government projects in the state as well as Centre. UID is a game changer e-Governance project and we are working on contributing in this space.
Tell us about your expectations from the state government.

Faster Single Window Clearances would aid the new manufacturing companies trying to invest in the state. Well-defined Timelines and SLAs would go a long distance in attracting potential investors. Setting up infrastructure to augment the growth of industry would benefit ICT as a whole.
Maharashtra is a Pioneer in Promotion of ICT
"Incentives in the form of friendlier tax norms, SEZs, will drive growth in Maharashtra…"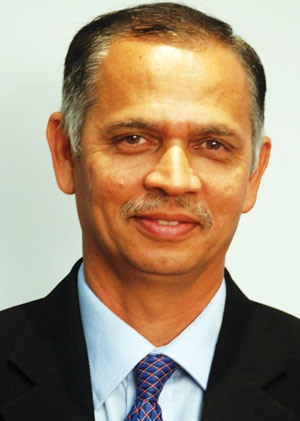 Kishor Chitale
Head, India Domestic Business, Capgemini India
Recently you were selected for developing Business Intelligence and Data Warehouse solution for Maharashtra Sales Tax Department (MSTD). Tell us about the project.
Capgemini is providing data warehousing solution to Maharashtra Sales Tax Department. Our Business Intelligence and Data warehousing solution will enable MSTD to analyse economic parameters to set targets for revenue collection. It will also help the department to expand its existing taxpayer base and prevent revenue loss through tax evasion. The solution will also provide decision support across different divisions of the MSTD.  These initiatives will result in significant optimisation of resources, time and effort, thus bringing in considerable business benefits to the department.
What is your response to the e-Governance policy currently active in the state?
The Maharashtra government is one of the pioneers in the promotion of ICT and e-Governance in India and the current e-Governance policy clearly reflects this. There is a strong focus on e-enablement of services, re-engineering of business processes, knowledge management and data mining as well as the use of leading technologies like cloud computing, biometrics and digitisation. The policy also refers to the legislation on 'Maharashtra Mandatory Electronic Delivery of Public Services Act,' which will make it compulsory for all government offices/departments to provide certain citizen-centric services electronically – this is a move in the right direction and in keeping the citizen's interests at the heart of the policy.
When it comes to e-Governance in Maharashtra, what is your dream project? What kind of projects you would like to be involved with?
Capgemini worldwide has very strong capabilities in the public sector, specifically in the areas of tax and public security. We would like to draw on this experience to serve Indian PSUs, especially the Maharashtra government. We have made a good foray with the recent MSTD win and would like to build on this further to develop solutions for G2C, G2B and G2G interactions and also in the area of Business Intelligence.
Going forward what will drive your growth in Maharashtra? Tell us about your technology plans for the future.
Capgemini India is headquartered in Mumbai and with delivery centres in Mumbai, Navi Mumbai and Pune, we have over 20,000 of our work force based in these centres within Maharashtra. We have several centres of excellence (CoEs) in these locations, such as Business Intelligence (technologies on BIM and data-warehousing) and Energy and Utilities (Smart Metering and Automated Meter Reading). We also deliver to large scale customers in the field of Banking and Financial Services from our centres in Pune, while our Mumbai and Pune facilities together cater to several large manufacturing customers for adoption and maintenance of their ERP systems. We plan to grow in several areas, including Mobile solutions for large organisations, large portal development for G2C, B2B and B2C interactions and also in the area of Business Intelligence. We have also launched specific opex based campus solutions for Indian education institutes, so that they can adopt global best practices without the burden of upfront investment. We are also looking forward to providing solutions to government and manufacturing agencies who need to collaborate with their partners in tier 2 and tier 3 cities where connectivity is unreliable thus hindering the implementation of IT solutions. Capgemini's architecture team has developed a unique solution, which has the ability to work as a dependable transaction system in unreliable network conditions and help automate processes which link the headquarters or regional offices to their area establishments.
Enabling e-Governance
 "Using an IT resource no longer depends on having the capital to own that resource, thanks to cloud computing."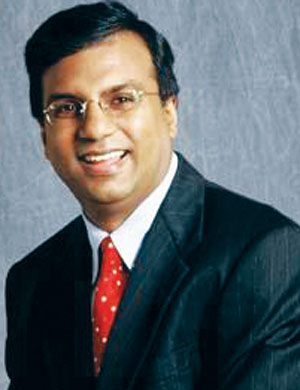 Krishna Giri
Managing Director for Accenture's Health & Public Service business in India
Tell us about the work that Accenture is doing in Maharashtra.
We work for multiple clients in Mumbai including Government of Maharashtra. We have been working as a consultant to Government of Maharashtra for the implementation of UID project. We are also working with the Higher and Technical Education Dept., Skill Development Cell, Department of Labour to name a few.  Accenture operates out of 9 offices in Mumbai and Pune. The work we carry out for clients in Maharashtra covers the range of our consulting, technology and outsourcing services.
Tell us about your healthcare solutions.
We deliver a wide range of healthcare business services—from addressing back office functions and electronic medical records to clinical transformation and consumer engagement. Our business services are backed by real-world experience, business and clinical insights. Our innovative technologies include Health Administration Services, Connected Health Services, Health Back Office Services, Health Management Services, and Clinical Services.
Tell us about your cloud computing solutions.
Using an IT resource no longer depends on having the capital to own that resource, thanks to cloud computing. As competitive dynamics shift, Accenture helps public sector organisations to map its path to the cloud. Accenture sees the cloud as the convergence of three worlds: consumers, business and technology. The rise of mobility, social networking and mobile devices has created a new norm for interaction with customers and employees. At the same time, businesses are experiencing speed-to-market and cost containment pressures as never before.
What according to you are the advantages offered Maharashtra in the ICT sector?
With high literacy rates and a large number of higher and technical education institutes, Maharashtra is the source of a significant skilled workforce for employment. The State's robust connectivity and IT infrastructure has helped Accenture establish a strong base. Through our 9 offices in the State we are able to provide services to a large number of clients.
Tell us about the e-Governance solutions that you have developed.
Accenture has worked with the State Governments of Sikkim, Nagaland and Manipur to develop State Portals and Service Delivery Gateways to enable citizens to better access to government services online without the need to visit Government offices. We have also been associated with the Aadhaar project as a Biometric Solution Provider. Accenture is associated with one of the largest transformational projects in India – the IT Modernisation of India Post. We have also helped to enable India's e-Governance projects for Homeland Security, National Identity, Taxation, Labor, Education and Skill Development and Innovation.
The field of ICT is highly competitive. How do you ensure that your products and solutions continue to remain in demand?
Accenture is an end-to-end service provider with expertise in all areas of service delivery, from consulting to outsourcing. Our biggest strength is our people, with more than 246,000 employees serving clients in more than 120 countries. Combining unparalleled experience, comprehensive capabilities across all industries and business functions, and extensive research on the world's most successful companies, Accenture collaborates with clients to help them become high-performance businesses and governments. With extensive focus on research through our Accenture Technology Labs, we are able to innovate and bring in solutions and products which are in sync with client needs.
Newer developments in ICT have radically changed the world. What kinds of developments you see ahead?
We are seeing a paradigm shift with more clients looking at innovative solutions to meet their technology needs at a lower cost. We see the focus shifting towards Cloud Computing and SaaS and that clients are looking at mobility and tablet-based applications to help them improve service delivery for citizens and develop public services for the future. Accenture Technology Labs is focused on driving innovation which keeps us abreast of client needs.
Forbes Technosys Limited (FTL)
Automating Transactions for e-Governance

"Forbes Technosys has developed a wide range of platforms and solutions, keeping in view the requirements and policy initiatives of the Government."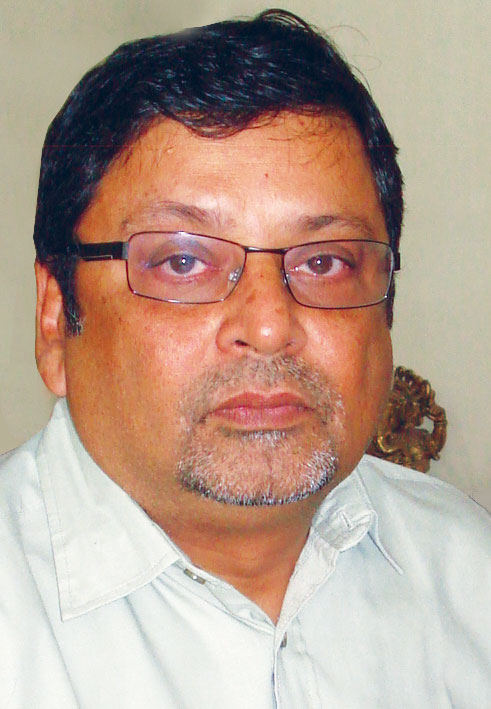 Ajay Singh
CEO, Forbes Technosys Limited (FTL)
Tell us about the ICT initiatives of Forbes Technosys Limited (FTL) in the state of Maharashtra.
Our payment and services delivery solutions are being used by several customers in Maharashtra. Brihanmumbai Electric Supply and Transport (BEST) is using Forbes Bill Payment Kiosks for accepting electricity bill payments through cash or cheque.  Forbes Technosys has successfully deployed Automatic Ticket Vending Machines (ATVMs) at Railway stations, using which commuters can print their suburban train tickets with the use of prepaid railway smart cards. These machines are deployed across the western suburban railway stations in Mumbai. We have also deployed several types of Self Service Kiosks such as Cash Deposit Kiosks, Cheque Deposit Kiosks, Passbook Printing Kiosks, e-Lobbies & ATMs at various Cooperative banks of Maharashtra, thereby allowing cooperative banks in Maharashtra to provide customer services at par with the larger PSU and private banks. We have deployed Anytime Bill Payment Kiosks through which subscribers can deposit their telephone bill through cash or cheque and get a printed acknowledgement of the payment made. These kiosks are installed in various districts of Maharashtra.
What according to you are the main advantages offered by state of Maharashtra in the ICT sector?
Maharashtra is adopting ICT in its e-Governance initiatives through channels such as Citizen Service Centres (CSCs). The state already has hundreds of CSCs operational in the state, which currently offer only a small subset of citizen services and that too in a sub optimal manner. These CSCs can be leveraged to deploy state-of-the-art platforms and solutions to deliver the entire range of citizen services in a highly efficient manner.  In addition, Self Service Platforms like Any Time Payment Kiosks can help consumers avail a variety of G2C services. Another focus area for Maharashtra is the Aadhaar initiative for UID enrolments. This is also an area where the Forbes Porto ID can serve as an ideal platform for enrolments. The Porto ID is an integrated platform, with all the devices housed in a portable briefcase, thereby increasing the enrolment efficiency tremendously. The Porto ID can also function on solar energy, which is a huge advantage in rural and remote areas.
What is your response to the e-Governance policy that is currently active in the state?
e-Governance policy in Maharashtra revolves around implementing initiatives that focus on the citizens needs and ensure superior service delivery with greater transparency and access to information on public administration processes. However, to ensure rapid implementation of these initiatives across departments and for delivering G2C services in an efficient and cost effective manner, there is a need for innovative technologies.
Forbes Technosys has developed a wide range of platforms and solutions, keeping in view the requirements and policy initiatives of the Government.
When it comes to e-Governance in Maharashtra, what is your dream project?
Well, our dream project would be the deployment of Forbes Self Service G2C platforms and solutions for providing a wide range of citizen Services, in a cost effective and efficient manner, thereby contributing to Maharashtra's e-Governance vision and goals.
Tell us about your expectations from the state government.
Government should promote and catalyse private participation in ICT development. Government should formulate a complete and sustainable programme in order to provide a viable platform for all stakeholders to participate and contribute in the ICT advancements in the state. In order attract more private participation, government should promote usage of efficient self-service platforms. Government should also facilitate the expansion of the G2C service basket to increase transaction volumes, thereby enabling the service delivery centres to be profitable. There should be exemptions from taxes such as Octroi to further increase viability of e-Governance initiatives.
What are the main challenges that you face while implementing new projects in Maharashtra?
Erratic power supply hampers commercial activity. Utilisation of fossil fuel generation sets not only increases costs, it also degrades the environment.
Ability to Predict the Market is Important
IBM has been partnering with government and governmental agencies for developing better applications for e-Governance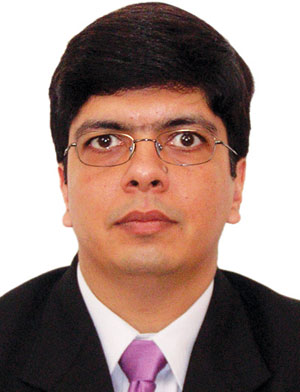 Sameer Batra
Director – Public Sector, IBM India/South Asia
Tell us about IBM's ICT initiatives in India?
IBM envisioned the opportunity offered by the Indian market and the importance of investing in it way ahead of its competition. We built our skills and capabilities across the business to ensure that we understand the challenges of the local market and provide superior services and solutions to our clients. We have revolutionised the role of IT and the overall engagement model in the Telecom industry with a path-breaking deal with Bharti Airtel, followed by deals with Vodafone and Idea. IBM has created a benchmark in India which is now being followed across the globe. In the Banking space, we are helping organisations of all sizes – from large nationalised banks to small cooperative banks – move into the next level of banking revolution through business and technology transformation.
Tell us about the e-Governance solutions that you have developed.
IBM has played a key role in several mission mode projects. We are enabling the Central Board of Direct Taxes (CBDT) to build a robust infrastructure with focus on strategic areas like asset management, messaging, security, and facility management. The project extends to 745 offices of CBDT across the country. IBM has been helping Indian railways to automate systems, enhance efficiency, and provide better security. We have worked with the Centre for Railway Information Systems (CRIS) to build a highly efficient crew management system. The system automatically evaluates employee skill sets against established train schedules to determine optimal staff assignments.  The core of IBM's healthcare solutions lies in its ability to provide greater insight to patient care and the overall organizational performance. IBM's smarter healthcare solutions can connect all the key stakeholders like service providers, doctors, insurers, and researchers and help them get information in real time.
What new trends in e-governance are you witnessing?
The adoption of e-governance in developed nation is significantly high and emerging economies are working hard to catch up. The three emerging trends that we believe will help the Indian government deploy new services are —cloud computing, mobility and data analysis. However, to ensure that e-governance programmes are successful, government needs to establish a faster decision making system and execution mechanism. With technology life-cycle shrinking, the success of these plans will depend on how fast they are being implemented. Also, the delivery mechanisms for implementing these programs need to be well organized to help expand the reach and scale.
Brief us about your geographic expansion plans?
We are bullish in the small and medium business (SMB) sector and our expansion in tier 2 and 3 cities helps us tap into this market. Mid-market companies have distinct needs that are often ignored by most service providers. IBM's technologies and solutions provide Indian small mid-market businesses a competitive edge. Today IBM has offices in 23 cities across the country and presence in over 200 cities, through our business partners. In the public sector space our plan is to explore opportunity in government agencies or administration office at various district and state levels. We also aim at expanding our presence in regional operations of railways.
The field of ICT is highly competitive, with new innovations continuously coming into the fray. How do you ensure that your products and solutions continue to remain in demand?
IT is an extremely dynamic field, with technologies having smaller life cycles. The key to staying ahead of time and competition is harnessing the ability to predict the market, develop the right strategy, and execute it successfully. Our various thought leadership initiatives like Global Technology Outlook and Global Innovation Outlook give us insight on the future trends in the technology space.
We also have one of the largest commercial R&D set-ups in the world, with an annual budget of over US$ 6 billion. Many of the game changing technologies in the field of IT have been developed at IBM labs.
The Global Economic Crisis has not Adversely Affected Maharashtra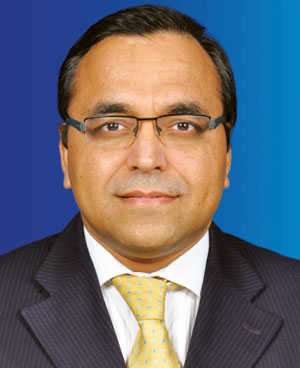 Navin Agrawal
Partner , Management Consulting, KPMG India
How do you see the development of e-Governance projects in Maharashtra?

Maharashtra has been very successful in driving key e-Governance projects. The focus of these projects is on ensuring superior service delivery to citizens. Maharashtra scores in the e-Governance space due to the following reasons:
•    Massive State Government machinery with more than 16 lakh employees across districts, urban local bodies, talukas and village panchayats.
•    The state has well thought out strategy of starting small, delivering value and scaling fast. There is focus on business process reengineering instead of mere automation and outsourcing model for developing the IT infrastructure.
•    Its transparent and efficient procurement process ensures that best products and services get procured in a transparent manner.
•    The State is also well connected with the latest developments in the IT space
•    Facilitation of e-Governance goals is a compulsory parameter for the performance appraisal review of all the IAS, IPS and IFS officers in Maharashtra "so that everybody contributes to e-Governance during their tenure of work."
•    State has received due appreciation by the Government Community by winning several awards for state projects at various forums driven by reputed organisations and Central Governments.
Tell us about the e-Governance solutions that you have developed for use in Maharashtra.
At KPMG India our advisory business has a strong focus on e-Governance. We have active projects in more than 20 states in the country and a broad bouquet of services across the life cycle of e-Governance projects. We have worked with several departments in the State. In Maharashtra we are working in the areas of health, revenue and infrastructure amongst others.
What are the ways by which the government can help private players who are investing in creation of ICT infrastructure in the state?
The government can assure the private players regarding its commitment to be in favour of a competitive, transparent and process oriented procurement process for creation of ICT Infrastructure within the State. The state must also create nodal agencies to regulate and operationalise the process of project clearance and procurement of services. The state should set up an advisory board to the State IT departments comprising of adequate representation from the Private sector players.
What new trends in e-Governance are you witnessing?
The key trends that we can witness include the following:
•    Proliferation of Government websites
•    Creation of huge Government databases
•    PPP Model for financing eGovernance projects
•    Increase in citizen service centres and Kiosks
•    Focus on mobile governance and mobile commerce to ensure anytime anywhere service
•    Unique citizen ID
•    Consolidation of websites
•    Increasing use of e-Commerce and e-Biz
How far do you think the economy of Maharashtra has been impacted by global economic slowdown?
The global economic crisis has not adversely affected Maharashtra; here there have been fewer job cuts. The State has been able to attract significant investments across in textile, automobiles, IT and electronics space amongst others. The demand for electricity in industrial areas is growing, indicating that there is no slowdown. While recession might have taken a toll on some sectors, the state   still enjoys the largest share of the total foreign direct investment and collaborations which will work in its favour when the tide turns.
Government is Key Vertical for Trend Micro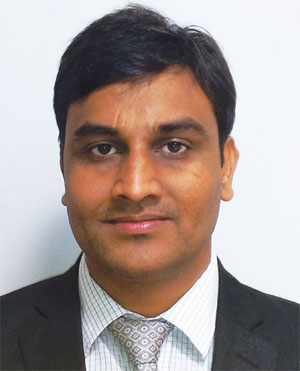 Nilesh Jain
National Sales manager- Value Business (India & SAARC), Trend Micro
Tell us about the scale of your operations in Maharashtra.
Trend Micro has full-fledged office with sales, pre-sales and support team based out of Mumbai. Our support engineers are spread across the state in all the major cities. Trend Micro also has technical support partners in the state.
Are you providing security solutions to government departments and PSUs?
The government is a crucial vertical for Trend Micro. Considerable percentage of our total business in India comes from the government departments and projects. PSUs account for the largest share in these deployments. Verticals like manufacturing, power, mining and steel industries are our top clients.  Trend Micro has been managing few of the largest central and state government networks for many years.
Are you also providing security solutions to e-Governance projects?
Yes, we are providing security solutions to e-Governance projects. There is a significant rise in the threat scenario for the Internet. Since most of the applications used in e-Governance are web based and are open to public, they are prone to attack. Data Centre Security solutions have to be deployed at every stage of the network.
When it comes to e-Governance, what is your dream project?
We Prefer to serve citizen centric e-Governance projects, which involve large amounts of Physical and virtual servers. Large projects involve deployments of computational devices like Laptop, PC or Mobile in scattered environment and hence are of interest to us as we have the unique capability of working on thin bandwidth connectivity combined with remote support network.
According to you how vulnerable are Indian systems to attacks in the online space?
India is becoming a breeding ground of Internet Security Threats, especially spam. There has been a noticeable upsurge in the malicious activities and especially hacking attacks. Cyber-criminals have tried to profit by abusing legitimate online revenue sources and managed to hide from the eyes of both law enforcement and anti-fraud watchdogs hired by banks and other financial agencies.
Follow and connect with us on Facebook, Twitter, LinkedIn, Elets video