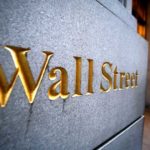 The District government Web site in USA is the latest victim of hackers, who seem to be protesting against the U.S. government.

Parts of the city's Web site, dc.gov, including the Department of Transportation and the Department of Consumer and Regulatory Affairs, have been performing erratically over periods of time.
Pedro Ribeiro, a spokesman for Mayor Vincent C. Gray (D), described the hacking as more of an annoyance than a threat. "They're not endangering services," he said. Ribeiro said the city is working with the federal government and vendors to address these attacks.
A hacker, going by the name Cosmosis Jones, wrote in an e-mail to The Washington Post that the group will continue similar attacks. The e-mail did not state specific reasons for the hacking.
However, media organizations have quoted the attacker as saying that the hacking was carried out on behalf of OWS (Occupy Wall Street) movement.
Follow and connect with us on Facebook, Twitter, LinkedIn, Elets video