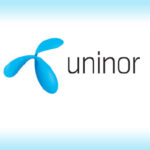 TRAI (Telecom Regulatory Authority of India) has reiterated that mobile service providers will not be refunded their licence fee if they lose or surrender permits while adding that a separate exit policy was not required for mobile phone companies who wanted to quit the business.
These recommendations from the telecom regulator will enable the government to save about 10,000 crore, which was paid by the 122 licences that were quashed by the Supreme Court in its February 2 orders.
If the government accepts the proposal, it would come as a serious blow to the telcos impacted by the Supreme Court's annulment of 122 mobile permits of eight companies. The requests from companies like Loop, S Tel and Telenor that had demanded refund of their licence fee from the government could face dismissal.
Unitech Wireless or Uninor, majority owned by Norway's Telenor, has sought a refund of 1,659 crore paid as licence fee to the government when it acquired mobile permits while Loop wants around 3,800 crore back from licence fee and damages.
Loop has sought more than 2,100 crore in licence fee and interest and wants it to return 812 crore given as bank guarantees and 787 crore in compensation from the government. S Tel had offered to surrender its permits in lieu of 1,700 crore invested in obtaining its mobile permits.