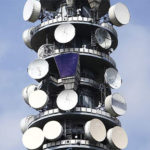 According to a new report released by TRAI, 161.66 million mobile customers, who do not wish to receive unsolicited commercial call or SMSs, have registered their preference on National Customer Preference Register (NCPR). The telecom regulator is monitoring and enforcing the regulations for protection of customers from Unsolicited Commercial calls and SMSs.
The telecom regulator has also revealed that after implementation of the Telecom Commercial Communications Customer Preference Regulations on 27th September 2011, 36156 subscribers have been issued notices and 22769 subscribers have been disconnected. In case of telemarketers, in 94 cases telemarketers have been penalised.
Also, 4 telemarketers have been blacklisted.
Telecom Ministry and the TRAI have been trying to deal with pesky calls for a while. But every time a regulation is put in place, telemarketing firms find a way to circumvent the system. It started with the 'Do Not Call' registry, which turned out to be a complete failure, as most telemarketers refused to get themselves registered with the Department of Telecom neither did they scrub numbers with the registry before calling.
Telemarketers now send SMSes in the guise of commercial messages (like the updates sent by your bank, travel agent or service provider) since this category does not come under the purview of regulations. The policy has, therefore, been tweaked and re-tweaked a number of times over the past few years in a bid to plug all the gaps.
Follow and connect with us on Facebook, Twitter, LinkedIn, Elets video