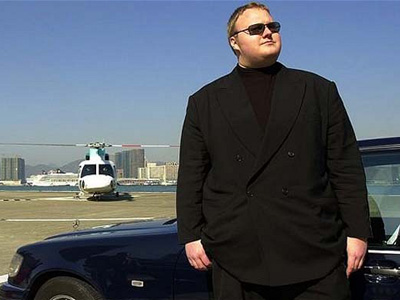 The appeal by the founder of online file-sharing site Megaupload.com to be freed on bail on Friday has been rejected by New Zealand  court. The court agreed with prosecutors there was a risk he would attempt to flee before an extradition hearing.
Kim Dotcom, a German national also known as Kim Schmitz and Kim Tim Jim Vestor, was returned to custody until February 22 ahead of a hearing on an extradition application by the United States.
According to prosecutors Dotcom is the leader of a group that has netted $175 million since 2005 by copying and distributing music, movies and other copyrighted content without authorisation.
However, the allegations have been denied by Dotcom's lawyers who say that the company simply offered online storage. Kim strenuously denies the charges and will fight extradition.
Dotcom, 38, and three others were arrested on January 20 after armed New Zealand police raided his country estate at the request of the U.S. Federal Bureau of Investigation.
On his part, Kim has told the court that, with his assets frozen and business shut down, he had no intention of trying to flee to his native Germany, where he would be safe from extradition.
Follow and connect with us on Facebook, Twitter, LinkedIn, Elets video