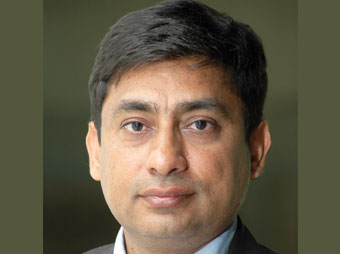 Connectivity in India has still not been able to reach required levels. While optic fibre remains   the best option, satellite connectivity is the optimal solution given India's geographical diversity and costs
Dharmendra Singh, Director, e-Governance, Hughes Communications India Limited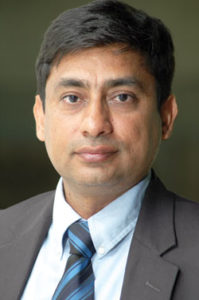 Communication is the key to deliver services to the citizens. In order for the services to be  effective, there is a need to make these services available on electronic platform. There are  two building blocks: Power and Connectivity. Gujarat, for example, has made power available  24X7 to all the rural locations. Connectivity is crucial and required all across  India. By connectivity, we do not just mean a 64 kbps grid. We are talking about the  connectivity that is quickly deployable, reliable and is available 24X7 to people who are the  end users.
Today, there is a need to look at planned and blended approach towards connectivity for the customer that is cost effective and cheaper. The government does support with many  subsidies. We need to look at the options available with us – WiMax, WiFi, optical fibre, etc.,  among which optical fibre is the best option in terms of qual-  ity of service. We do not need  broadband at each household in a village, what we probably need is a common access point  that is used for providing various citizen centric services and information.
Satellite Communication
Satellite Communication has emerged as an answer to the problems pertaining to  connectivity. It has played a crucial role in bringing Gujarat where it is today. In the state of  Gujarat, out of the 18,000 locations connected, approximately 13, 5000 locations use satellite  connectivity. Another beauty of the satellite connectivity is its inherent cloud capability. With the broadband connectivity, when the fibre gets laid in the village, there is a  possibility that the extra or remaining fibre pipe may get wasted once it is connected with a point. The bandwidth is available on that route for that point. One goes from point to point and then to multipoint to multipoint.
We have a total of 700 gbps Internet bandwidth available in the country, out of which only  800 mbps is available for satellite users
In satellite connectivity, user is connected with customer premises router equipment. One  deploys bandwidth in a cloudlike service, which is available to the users. Each kbps that one  deploys in the network is available in each CPU. If user A is not using it in the morning then  user B is using it in the morning somewhere. The whole affair becomes cost effective as we grow the network.
With multicast as an inherent feature, one can deliver quality services in one-to-one or oneto- many mode. One village can communicate with another village. One can also deliver quality service to the education community at all the multiple locations that it is connected with.

Data Commercial Satellite
There is a need to have a data commercial satellite in India. We have a total of 700 gbps Internet bandwidth available in the country, out of which only 800 mbps is available for satellite users. The process of applying for satellite connectivity is very tedious in our country as it requires multiple applications. The reason is we do not have a good commercial satellite and the demand is very high. Therefore, the satellite connectivity provision is controlled. We  have most of the satellites available for weather, transport, etc. There is a strong need to have  a data satellite for the users. The geographical structure of India is such that we may not have  optical fibre everywhere. Satellite connectivity provides an effective way out of this  conundrum. The data commercial satellite bandwidth will be able to give a cost effective Internet service using satellite router. It will be a reliable and cheap mode of providing connectivity.