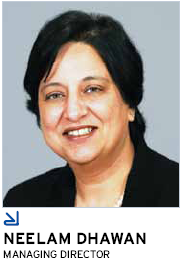 Company name
Hewlett-Packard India Sales Pvt. Ltd.
Head office
Salarpuria Arena, No.24, Hosur Main Road, Bangalore 560 030,  Karnataka
Major Regional Offices
New Delhi, Mumbai, Chennai
Contact Person
Neelam Dhawan, Managing Director, HP India, +91-80-25633555
Website
http://www.hp.com.in
Customer Support/help line
http://www8.hp.com/in/en/contact-hp/phone-assist.
Company Profile

HP is a leading global provider of products, technologies, software, solutions and services to individual consumers, small- and medium-sized businesses  (SMBs'') and large enterprises, including customers in the government, health and education sectors. Our offerings span:
• Multi-vendor customer services, including infrastructure technology and business process outsourcing, technology support and maintenance,  application development and support services and consulting and integration services;
• Enterprise information technology infrastructure, including enterprise storage and server technology, networking products and solutions, information  management software and software that optimizes business  technology investments;
• Personal computing and other access devices; and
• Imaging and printing-related products and services.
Products and Services Products:
Commercial and Consumer Desktops, Notebooks, Servers, Storage,  Networking, Enterprise Software, Printers, Scanners, Security Software Services: Application Services, Cloud Computing, Data Centre Transformation,  Enterprise Security, Energy and Sustainability Management, Hybrid Delivery, Information Optimization, Printing & Imaging, Business Process Outsourcing,  IT Infrastructure Outsourcing, Consulting, SupportServices.
Target Verticals
Healthcare and Life sciences, Government, Manufacturing, IT & ITES, Transport and Logistics, Financial Services & Banking, Automotive and Aerospace, Media  and Entertainment, Consumer Industry & Retail, Education, Printing & Imaging,  Energy, Transportation, Communications, Media & Entertainment.
Achievements And USP
• HP was awarded by the Indo American Chamber of Commerce as the Best US Company operating in India (Overall Best), in IACC's 7th Indo-American  Corporate Excellence Awards
• The Trust Research Advsory's inaugural Brand Trust Report India Study  2011 has ranked HP as India's 23rd Most Trusted Brand and No 1 Most Trusted  Band in the Technology Category for 2011
• HP India won the Gold Award in the Reader's Digest Trusted Brand 2011  Survey in "Personal Computer (Desktop/Notebook)" category and Platinum  Award in the Multi-function Printer/Copier category
•HP IPG was named 2010 CRN Channel Champion in the Home Printer and Work Group Printer categories. The CRN Channel Champions study measures overall channel partner perceptions of vendor products and services and winners were decided based on the votes from 1210 unique channel partners from 147 cities across followed by a rigorous qualitative interviewing done by  the CRN Editorial team
• HP India has been ranked the #1 multinational company and #1 domestic company for the 6th straight year in a row. (Data Quest Top20 rankings 2010)
•HP's unique ePrint application was awarded Best Computer Peripheral  of the Year 2011 at the NDTV Gadget Guru Awards in March 2011.