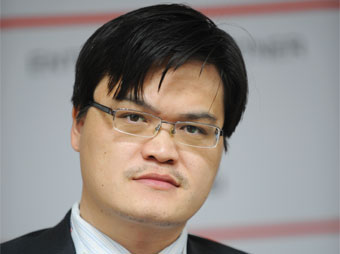 One of the world's largest telecom companies is now working on a wide range of e-governance projects
Eric Yu, President, Huawei Enterprise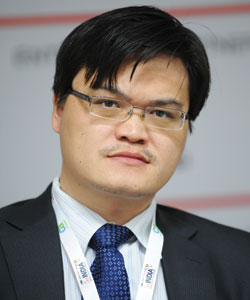 Governments face a number of challenges in integrating ICT due to problems such as: a weak  infrastructure and low level of information management, lack of system integration, low  collaboration, etc. As the first step towards effective e-governance, a national broadband  infrastructure is imperative as other types of connectivity are not adequate for effective service delivery.
Huawei has developed solutions covering education, healthcare, parking automation, and city management. Above all, we believe green and cost effective, cloud-based ICT is essential  for sustainable e-Governance services.
Huawei has implemented a smart city surveillance project in Guangzhou – one of China's  largest cities. Guangzhou has a population of 90 million, and under the project, one million  cameras have been installed in the city. 6 percent of these cameras are controlled by the  Government, mainly Home Department while 60 percent of the cameras have been deployed  to manage the traffic in the city. The system also provides extensive analytics to the administration, helping it modify service delivery as per requirements.
Once security is ensured one can think about increasing efficiency. Cloud-based operations  will go a long way in improving productivity while lowering costs. Huawei has developed  numerous cloud solutions that work across hardware and software platforms. This will  facilitate easy, round-the-clock access to and sharing of information.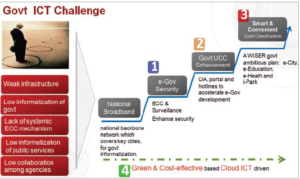 Solutions developed by Huawei meet the criteria for e-governance being "easy, effective and  economic". Our solutions are designed with the end user in mind, and are easy to understand  and operate. Our solutions offer good value for money and are scalable to meet changing needs and demands. We have a range of end-to-end solutions in a number of areas such as  intelligence in surveillance, control traffic or  emergency command centres.
Huawei works with a number of partners to develop effective solutions that meet all  requirements of our clients. We have executed projects in a variety of modes such as PPP,  public projects or privately-run projects.