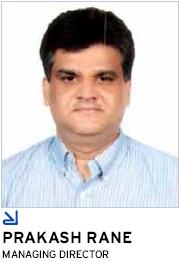 Company name
ABM Knowledgeware Ltd.

Management Team
Prakash Rane, Govind S. Chauhan, Vimla Varghese

Head office
5, Unique Industrial Estate, off Veer Savarkar Marg, Prabhadevi, Mumbai– 400025, Tel No.: +91-22- 2437 9402/ 4687, Fax No.: +91-22-24309953
Contact Person for Clarification
Govind S. Chauhan, Vice President, +91-9324647052

Website
www.abmindia.com

Customer Support helpline number
+91-22-24374687
Company Profile
ABM is one of the first companies in India to focus exclusively on the domain of e-governance. ABM today has a proven track record in successfully  institutionalizing Information Technology in several Government and  semi-government organizations as well as Municipal Bodies. ABM possesses 1,000 plus man-years of experience with in-depth domain expertise in  computerization of Secretariats, Municipal Corporations, Citizen Services, Land  Records, Utility Billing & Revenue Administration having executed  several projects in this domain. ABM's e-Government solutions deployed at  different locations are delivering over 4.2 million G2B and G2C services per  year.
Products and Services
MAINet (Municipal Administrative Information Network) an ERP for e-Municipality is designed and developed by re-engineering more than 400 municipal business processes. It computerizes all back end municipal functions such as Tax and Revenue (Property, Water and Licenses), Accrual based Double Entry Accounting, Complaints, Health, Enterprise Information Portal etc.

ABM AQUA is a Water Billing & Accounting Software, useful for Water Boards & Municipal Bodies. This Software is a complete solution for water billing,  collection, accounting and other related activities like dispute resolution.
ABM CFC is a pioneering concept, successfully implemented in many Municipalities, Power Companies, Water Boards, Collectorates, Zilla Parishads.  CFC enables efficient and effective service delivery to citizens.
ABM CARE is a system for complaint acceptance, its time-bound resolution, auto escalation and transparent access to complaint resolution status to the     citizens and the organization staff. It has a front-end module, which can be installed at a citizen/consumer interface like CFC (Citizen Facilitation Center) or on a Information Kiosk or on a Website for accepting complaints from citizens.
ABM MOISis an easy to use tool which facilitates Registry Management by capturing important attributes of all incoming letters (references)/files, and then tracking the movement of the letter/file as it moves within the   organization – between departments (or desks), employees within a desk or even within organizations.
ACHIEVEMENTS and USP
• ABM received the "SKOCH DIGITAL INCLUSION AWARD 2011" for under the Technology-in-Service- Delivery category for its e-Municipality Solution
• ABM  as been recognized as a Real Gem among the Top 120 Small Caps companies waiting to break free, out of over 3000 companies listed on BSE by Capital Market publication
• Economic Times ranks ABM 10th in the list of Top 100 Fastest Growing Small (below 1000Cr.) Companies that hold the potential to make it big – 2010
• Economist Intelligence Unit published a Global research project on "ICT for City Management" wherein three projects done by ABM are recognized and appreciated – 2010
• ABM is recommended by Dalal Street India's no.1 Investment Journal as one of 50 Small Cap Best Buys on Bombay Stock Exchange (BSE) – 2009
• Dataquest, a Cyber media publication, highlighted ABM in article –  "Tomorrow's Leaders" as one of the top 10 IT company – 2009