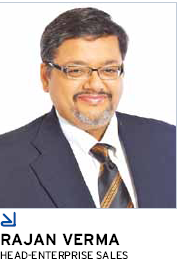 Company name
India 4motion Broadband Wireless Network Pvt Ltd
Management Team
Sharaschandran Cherukandy, Rajan Verma, Deepak Gupta, Moshe Faran

Head office: Gurgaon

Major Regional Offices: NIL

Contact Person
Rajan Verma, Head-Enterprise Sales, Ph: +91-999 9993334,+91-124-4969868, rajan.verma@alvarion.com

Website
www.alvarion.com

Customer Support/help line number
+91-124-4969884

Company Profile
India 4motion Broadband Wireless Network Pvt. Ltd., is a 100 percent  subsidiary of Alvarion Limited,it is a global 4G communications leader with the  industry's most extensive customer base, including hundreds of commercial 4G  deployments. Alvarion's industry leading network solutions for broadband  wireless technologies WiMAX, TD-LTE and WiFi, enable broadband applications for service providers and enterprises covering a variety of industries such as  mobile broadband, residential and business broadband, utilities, municipalities  and public safety agencies. Through an open network strategy, superior IP and  OFDMA know-how, and ability to deploy large scale end-to-end turnkey  networks, Alvarion is delivering the true 4G broadband experience. Realising the potential of WiMAX to reduce prices and integrate better technologies, the  company became a bounder member of the WiMAX Forum.
Products and  Services
Breeze ACCESS family: BreezeACCESS is a premium outdoor Broadband Wireless Access (BWA) and connectivity solutions for a variety of applications   in urban and rural deployments. Available in a range of licensed and license-exempt frequencies in the 5 GHz and 900 MHz bands, these widely deployed solutions offer enhanced security and capacity as well as top QoS for data,voice and video services.
BreezeNET family: The BreezeNET family of products provides efficient, cost-effective, secured point-to-point networking solutions. BreezeNET is   optimized for building-to-building connectivity, covering distances of more than 60 km (37 miles) in difficult environments and weather conditions, delivering up to 250 Mbps for license-exempt frequency bands.
BreezeMAX Extreme 5000: BreezeMAX Extreme 5000 is the first wireless broadband solution to bring WiMAX 16e technology to the 5 GHz license-  exempt market. This best-of-breed base station is designed for a variety of applications and business models and offers advanced air-protocol capabilities, superior performance using WiMAX Quality of Service (QoS) and enhanced  coverage and capacity.
Target Verticals
Alvarion is focused on the Government and Public Safety vertical market for FY 2011 and FY 2012. Alvarion brings the best of combination of Outdoor wireless  solutions for the last mile connectivity, and to reach where the wires cannot. The company aims to bring the value of low CAPEX and very Low OPEX for the connectivity of the vertical and horizontal offices in the States.
Achievements and USP
• Winner of WiMAX Distinction 2010 award
• Horizontal Extension to SWAN to existing Vertical Network
• BSNL deploys Alvarion's mobile WiMAX for its rural expansion
• Uttarakhand police used Alvarion Video Surveillance solution for Khumb  Mela
• Extreme 5000 has won the Best in Public Safety Solutions Award for 2010
• Alvarion and the City of Binghamton's Public Safety WiMAX Programme
• Alvarion and City of Elmira Public Housing Wireless Programme
• IMS research ranked Alvarion the #1 supplier in European market for wireless Infrastructure equipment used in video surveillance