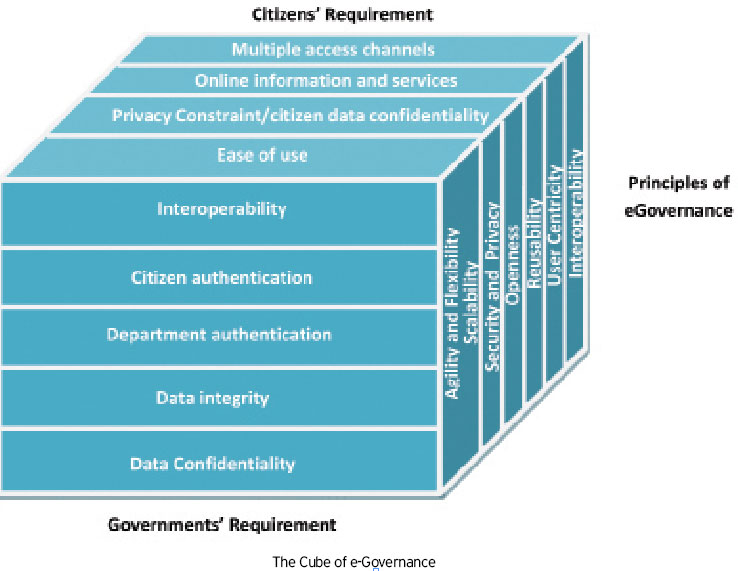 e-Governance rides on advances in Information and communication technology, which have led to the sprouting of systems like SWAN, SDC, mobile-as-a-delivery-channel and various internet based applications that improve the effectiveness and efficiency of service delivery
By Dr Neeta Shah
"In a democratic nation of over one billion people like India, eGovernance should enable seamless access to information and seamless flow of information across state and central government in the federal set up. No country has so far implemented an eGovernance system for one billion people; it is a big challenge for us."
These words, spoken by former President A.P.J. Abdul Kalam, capture the essence of India's eGovernance journey.
e-Governance is slowly, but surely, making its presence felt across all government departments in India. e-Governance rides on advances in information and communication technology, which have led to the sprouting of systems like SWAN, SDC, Mobile-as-a-delivery-channel and various internet based applications that improve the effectiveness and efficiency of service delivery.
We are in for seminal change. There is focus on enhancing the scope of IT to streamline government's functions. The government had launched the National e-Governance Plan (NeGP) 2003-2007 with a specific focus to turn the scheme into a catalyst for IT adoption in government. This was followed by the state wide-area network (SWAN) and common services centre (CSC) policy announcements that have brought e-governance to the forefront.
By implementing e-governance initiatives, government departments align their processes with that of all the stakeholders. The cost of ownership is reduced, and there is improvement in the delivery of services. Implementing e-governance projects aims at achieving several objectives and goals that adhere to the following principles:
Improvement and enhancement of service delivery in government services
Enablement, engagement and empowerment of citizens through greater access to government information and the ability to interact and participate
Transparency and higher accountability of the government
Improvement in G2G functioning
e-Governance provides the common framework and direction in the implementation of government policies for mainly the following:
Government Sectors (G2G)
Government and Business (G2B)
Government and Citizen (G2C)
One of the critical challenges being faced is the prevalence of legacy infrastructure and legacy applications that need to be re-aligned and pooled together to enhance their effectiveness. The scale of the projects poses a challenge, as some of the projects extend across different geographies. There is a need to bring about a change in our approach towards the use of technology at the workplace. Service Oriented frameworks enable non-intrusive loose coupling of various legacy applications and create services that can be delivered through an easy to use interface.
The emergence of new standards and framework has changed the way technology is viewed. A shift in approach for e-Governance that better aligns technology with service delivery goals and enables various government departments to re-use developed assets is need of coming generation. We have to build a solution for governing, integrating, deploying, securing, and managing services —irrespective of the platform on which they were created. We need to build solutions that reduce the dependency on back-end applications and the need to write code every time there is a change in policy. The idea is to foster direct collaboration between citizens and government departments irrespective of the delivery model.
Cube of e-Governance

Cube of eGovernance has three main components which are Citizen Requirements, Government Requirements and Principles of e-Governance.
Citizens Requirements
The citizen requirements, delineates what a citizen needs to avail through an e-Government application. The most imperative requirements are:
Multiple access channels: The citizen needs to have many ways of fulfilment of a service. The more choices are there the easier it will be for a citizen to go for a service that suits his/her needs.
This requirement can be addressed by separating the presentation layer from the application layer in proposed architecture. Certainly, the presentation layer is accountable for providing the access interface to the services and the application layer presents their business rules and process. Such a separation enables the presentation layer to have several windows (Web server, WAP server), without having to carry out any modification at the application layer.
Online information and services: Vis-à-vis the development of information and communication technologies, the citizen needs to be benefited from e-services, without having to go anywhere. Nevertheless, few citizens can avail them manually. For that, the e-Governance applications must provide online information regarding the way of availing those services.
To provide citizens, the various departments and businesses with eServices, we mainly use web services.
The presentation layer of proposed architecture offers them information they wish for. By adding an orchestration engine to the application layer of proposed architecture, we can offer e-services involving more than one department. This collaboration is possible since we use a service-oriented framework.
Privacy Constraint/citizen data confidentiality: eGovernnace applications often sit on mountain-loads of personal data about various citizens. This data needs to be safeguarded. In providing services to the citizens and carrying out various functions, governments collect and use a wide range of individual information about citizens. More and more government data is being put onto applications and this is raising privacy related concerns.
The data sent to the presentation layer will have to be encrypted with the public key enclosed in the digital certificate of the concerned administration. For this, we propose to employ the SSL protocol, which makes it possible to implement an encrypted session for the data exchange.
Ease of use: Citizens want an easy to understand user interface with multilingual support. At the same time, citizens don't want the same information to be reproduced multiple times. Also, we should try to devise means and ways so that the user doesn't have to come to information. It is information that should seamlessly travel to the user.
Government requirements
Requirements relating to the government will have to be incorporated within the application, as well as the adopted architecture.
Interoperability: Every government department is responsible for the development of its own IT system. Therefore, heterogeneity in the technologies and the platforms used becomes inevitable in the eGovernace ecosystem.
This heterogeneous nature of ecosystem can be overcome by using the service oriented approach, along with the use of semantic web concept. Moreover, such approach allows for seamless co-operation between heterogeneous systems, as it is independent of platform and language on which the application has been created.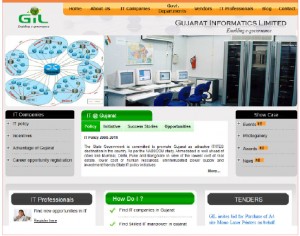 Citizen authentication: The government departments must be able to authenticate a citizen, who is asking for a service. A guideline for the same has been issued by Ministry of information and communication technology, Government of India. In most cases, the usual set of username and password will facilitate interaction between the application and the citizen.
Department authentication: In system of integrated department for service delivery, a government department should be able to authenticate another department which requires a service. With service-oriented framework based on web services, different departments will be able to communicate using SOAP. So, the authentication can be assured through a digital signature enclosed in the exchanged SOAP messages. The signature will be carried out as per the WS-Security standard such as not to interfere with the interoperability constraint of proposed architecture. Moreover, when abiding by this standard, the blocks of SOAP messages should be signed in a standardized way and they remain comprehensible by the required departments.
Data integrity: The government will have to be sure of the data integrity. It should confirm that service request has not been modified or manipulated. A digital signature attached to a SOAP message can be used to make it possible to ensure that the data contained in the service request was not modified/altered. This signature will also be injected in the SOAP message in accordance to the WS-Security specifications.
Data confidentiality: The data residing in the application's data layer and exchanged between the different departments must remain confidential.
Regarding the data layer, it has to be protected by a firewall, as in the present case. This will filter the connections requests by their IP address.
The data contained in the exchanged SOAP messages will have to be encrypted in order to ensure confidentiality. Encryption of data will also be carried out following the WS-security specifications.
Principles of eGovernance
User Centricity: Citizens are the reason why we do things. We need to understand the need of citizens and businesses – kind of services they want and in way they want. A study of these needs will explicate what public services have to be provided and how these services can be delivered.
We need to build systems considering the following concerns of citizens and business houses:
Access to user-friendly services in protected environment and flexible manner allowing customization and personalization.
To present any given information only once to the government;
To have a single contact point even when multiple departments have to work together in order to provide the service;
Anyhow, anywhere, anytime delivery of services through multichannel touch points.
Interoperability: There should be a consistent flow of information between citizens, business and the government. To enable with, we need to have specifications that are relevant to systems' interconnectivity, data integration, e-services access and content management.
The integration of existing applications and data is conceivably the most confounding challenge faced by any IT organization. Several billions have been spent over the past decades on enterprise application integration, but the results are mixed. Too often, fragile and substandard solutions have been put in place and that leads to creation of a rat's nest of point-to-point connections over a variety of different technologies and protocols.
Standards such as Service Oriented Architecture and semantic web standards promise to simplify integration by providing unified connectivity to existing application and data. But, as with everything else, technology is only a small part of the solution. We should no longer be connecting individual applications directly with point-to-point connections. Rather the focus should be on providing services that connect each and every application into the overall enterprise.
The toughest part, however, is getting the new application interfaces to the existing applications right. Often the tools we use are our own worst enemy. It might be seductive to use a Web Services Description Language (WSDL) generator that can take an existing schema or application programming interface (API) and generate a service interface. However, it is not the suggested approach. We should not be exposing the APIs or data models of 10-year-old applications directly as services. This will not make our job easy. The chances of these 10 year old APIs representing what we need today, at best, are slim. Instead, we should try and transform them into new interfaces that meet the current strategy, goals, and requirements of the State and department.
An almost similar situation exists in the case of data integration. We do lack a state-wide data model. More often, either the applications don't retro-?t to the model or the cost of change comes out be too high or departments don't go along with the changes. Yet, for all the services to be integrated together into a common government process or to be composed together in a meaningful way that enhances value proposition, we will have to share a common data model and semantics.
The difference, however, is that this framework doesn't agree on every single item and ?eld of data. We only have to agree on what the shared, state-wide data would be. Then, each application, owned by certain department, can translate between its own, internal version of the data and the shared, state-wide representation of the data.
We need to have the following necessary architectural requirements for integration:
State-wide common semantic model for the shared information.
Reference architecture that defines common patterns for integration.
Infrastructure capabilities that enable semantic transformation between existing systems and the state-wide model.
Scalability: With more and more ICT penetration, the scalability of the deployed application is also a growing concern. With the use of layered architecture we envision the application that has been built must ensure the usability, adaptability and responsiveness as requirements change and demands fluctuate.
Reusability: Reusability is also going to be a key growth driver for efficient development of government Public Services.
A large number of E-Governance applications developed in isolation result in self-contained islands of information. This is because an application can follow its own standards of delivering process-centric results, irrespective of other applications. Hence, at the outset there is a need for an overall architecture that is aimed at reuse and customization.
Software reuse must become a key factor in the software architecture. The continuing need for speeding up the software development life cycle and reducing the cost of development to manageable proportions exists in all large software projects. Component ware Architecture enables efficient reuse of existing application assets, faster deployment of new applications, and improved responsiveness to changing business needs. Reusable software components are the building blocks that make a system able to respond quickly to change.
Systematic techniques for reuse and adoption must therefore be enabled. Planning for reuse must begin at the architecture stage itself. There is need for openness and flexibility. A central repository of reusable components provides foundation to this concept.
Openness: Interoperability involves the sharing and collaboration of information and knowledge between different departments and organisations; hence it implies a certain degree of openness. There could be varying degrees of openness.
Software and software development methods that promote integration or collaboration and can be freely accessed, reused and shared are considered to be open. They lie at one end of the spectrum while proprietary specifications, software that cannot be reused or shared lie at the other end. Between both the spectrums of extreme approaches there lies that we term as openness continuum.
We are in favour of selecting widely adopted open standards in place of propriety alternatives. Adoption of open standards will not only make significant contributions for achieving interoperability, it will also allow flexibility in the selection of technology and solutions. It does not bind the user to a particular vendor or technology. Compatibility with open standards should be one of the major criterions for selection of software.
However, the exact situation may vary, on a case-by-case basis, depending on the needs, sizing, criticalities, priorities, legacy, budget, and a number of other factors. There is a clear cut correlation between interoperability and use of open standards and methods, but it is also true that interoperability can be obtained without openness.
---
By implementing e-governance government departments align their processes with all stakeholders. cost of ownership is reduced, and Delivery of services improves
---
Security and Privacy: Citizens and businesses must be assured that they interact with government applications in an environment of trust and in full compliance with the relevant regulations on privacy and data protection. This means that government application must guarantee the privacy of citizen's data and the confidentiality of information provided by businesses.
Agility and flexibility: Governments usually compile huge amounts of information, often solely because of legal obligations, which is of no direct benefit to citizens and on many occasions is unnecessary. This includes a considerable amount of paperwork as well. It is also widely recognised and accepted that there is a high redundancy in information that the citizens provide to government departments. Repeated requests by different government departments for the same information place a burden on citizens as well as government staffs who waste their time in compiling data and filling up of forms with the same information over and over again.
We need to eliminate the need to request for unnecessary or redundant information and this may require reconfiguration of processes and reorganisation of back-offices.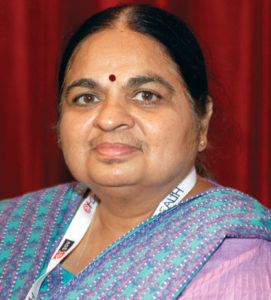 The Author

is the Director, e-Governance, Gujarat Informatics Limited (GIL)