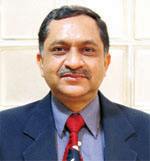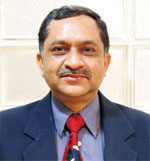 Sanjeev Mathur
CEO


Company Profile
Smart ID provides technology products, services and solutions in the domains of Biometrics, Information & Communications Technology and Smart cards.  An ISO 27001 company, Smart ID started its commercial operation in the year 2008. The company's corporate office is located at Noida having business offices and technical centres all across India.
With its strong sales and support teams and infrastructure, and an exclusive technology partnership with Cross Match Technologies, a world leader in supplying biometric devices, Smart ID has emerged as a preferred supplier of Biometrics devices in India, for both Finger-Print scanners and Iris cameras. The company is the first to be certified by Standardization, Testing, and Quality Certification (STQC) for its range of biometric devices to be used in Unique Identification Authority of India (UIDAI) project.
The company is engaged in the projects like National Population Register (NPR), UIDAI's UID Enrolment, Public Distribution System (PDS), e- Panchayat, DL/RC, CCTNS, Information Management/Tracker, e-district, e-health, Financial Inclusion etc.