With a clear strategy and focus on citizens, Bahrain has made a successful foray in adoption of ICT in governance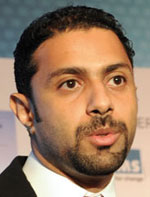 By
Feras Ahmed
,
Director, Services and Channels Enhancement, eGovernment Authority, Kingdom of Bahrain
As per the Kingdom of Bahrain's eGovernment Vision, our objective is "To be the eGovernment leader committed to provide all Government services that are integrated, best?in?class and available to all through their channels of choice helping Bahrain transform as the finest country in GCC to visit, live, work and do business"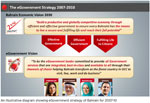 Under the leadership of His Majesty King Hamad bin Isa Al Khalifa, a number of economic and political reforms have been undertaken across the country and egovernance is one of them. For any initiative to be successful, you need political will, political support and political drive. The egovernance initiative has been driven by a Supreme Committee for ICT (SCITCT) which governs the entire programme and enacts its policies. It is headed by the Deputy Prime Minister and a number of other ministers are members of the Committee.

The eGovernment Strategy 2007-2010
The eGovernment strategy was implemented in 2007 for a three year period. The strategy focussed on an effective, efficient govt that fulfils citizen's lives. We focussed on all sectors of the population, be it individuals, business, government and even visitors to the country. It is aligned with the economic vision of the country and the motto was "Towards a better life".
e-Goverment is more than mere automation of govt. All our efforts have kept citizens at the focus of the programme. The initiatives have have been designed to offer services through a variety of channels (web, mobile, voice, one-stop-shop), with an overarching concern for security management and information security.
We now offer 200 unique egovt services from over 40 govt entities. Of these, 55 unique services are also offered on the mobile platform, including payments – a service for which we have built custom security as the SMS farmaework is not secure. The e-governance infrastructure has made it possible for any person to avail of a service within a 2km span anywhere in Bahrain.
The National  Enterprise Architecture Framework (NEAF) has been critical to the success of our egovernance initiatives. We believe there is positive correlation between  egovernance capability and architectural maturity. The more advanced your  architecture, the more likely you are to have better egovernance capabilities.  The NEAF puts in place a nationwide, cross-govt strategy for bringing all govt  services on a common platform, and also addresses issues of information management and security in an integrated fashion. It was developed after comprehensive study of processes in different ministries and has helped the  govt in business process re-engineering so that all ministries are now  well-placed to offer e-services.
Training and capacity building have been very important parts of the overall strategy. Without building a culture of  information architecture, safety, and information management across govt entities, it is not possible to provide satisfactory  and secure services to  citizens. We have undertaken extensive training and capacity building programmes for govt officials that have enabled our trainees to act as catalysts  of change in their respective organisations.
Having successfully implemented  the strategy 2007-10, we now have a new strategy for 2011-16 that has been  formulated after intensive cross-sectoral consultation