L&T Infotech Completes e-Governance Project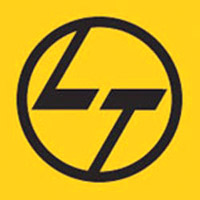 L&T Infotech has completed the first phase of an e-Governance project for the All India Council for Technical Education (AICTE), an institution affiliated to the Union Ministry of HRD, Government of India.
In addition to bring visibility into the governance process, this project aims to enhance productivity and standardisation by automating various approval and accreditation processes and work flows across bureaus and regional offices.
The project also includes a four-year support of the applications and hardware. L&T Infotech will be integrating payment gateways and biometric features in the e-Governance solution.
Nasscom to focus on e-Governance
The IT industry's apex body, Nasscom, announced that it will further enhance its focus on 'e-Governance' during the year. Its initiatives cover the areas of e-Governance and other mission mode government IT projects at both Central and State Governments. Kicking off the 18th edition of the Nasscom India Leadership Forum, the flagship event of Nasscom, it said the domestic sector in the past year has witnessed rapid growth, largely led by government spending on IT.
Nasscom has been a keen proponent of e-Governance which has become a top priority for the government.
NIIT Bags e-Governance Project for BSF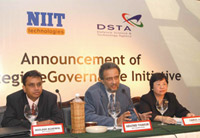 NIIT technology, a leading IT solution company has bagged a Rs 228 crore project from the Border security force (BSF) called intranet Prahari project
The project involves setting up of the complete infrastructure, network and applications to facilitate operations management, integrated financial activities and human resources management for the force.
The supply and set-up of the entire infrastructure of the project includes establishment of a central data center, 10 mini data centers, a disaster recovery center and infrastructure in a total of 230 sector headquarters and battalions. Applications on state-of-the-art technology would be configured and deployed across data centers and remote locations.
New Delhi awaits Electronics Next India 2010
ELECTRONICS NEXT INDIA 2010 – "Global Marketplace and International Trade Exhibition for EMS, electronic components, material and production equipment" will come to New Delhi on 24 February, 2010.
ELECTRONICS NEXT INDIA is the only international exhibition for this sector being organized in New Delhi and is proposed to be an annual event catering to needs of the electronics market in India. It is the sole platform for conducting business, networking and staying up-to-date with the latest electronic industry trends across the world.
The exhibition aims to bring the buyer and the seller together on one platform thus opening up new opportunities for displaying one's product/offering, throwing open new avenues for networking and gaining new business leads.
Another big draw is the introduction of the 'Defence Pavilion' to discuss and create an action plan for opportunities and challenges in Defence Electronics. This initiative is a dedicated approach to encourage solutions for the Defence sector.
ELECTRONICS NEXT INDIA is recognized as a vital opportunity for professionals of Design and R&D of Electronics Manufacturers to catch up with the latest technology trends.
Athulya – INFOPARK KOCHI'S LATEST SMART SPACE
Infopark Kochi's latest smart space Athulya is a perfect blend of intelligent workspaces, state-of-theart infrastructure, and 360 degree support facilities and lifestyle amenities, seamlessly integrated within one complex to create a singular business environment of hi-technology companies.
Situated on 7.1 acres of land in Infopark SEZ, it has a total built-up area of 5.5 lakh square feet and can house a software development block (with an area of 3.5 lakh square feet), a cafetaria building (with an area of 0.50 lakh square feet), and multi-level car parking facility. Athulya's total seating capacity would be 4000 and will have a total of 10 elevators (8 for the software development blocks and 2 for the cafetaria). With an average fl oor plate size of 50000 sq. ft, it can provide  parking facilities for 111 cars.
HIGH SPEED WIRELESS LAUNCHED IN ASSAM
BSNL's high speed wireless data services for rural areas was launched in Chhayagaon on February 03, 2010 by Union Minister of State for Communication and Information Technology, Sachin Pilot.

The Rs 1,200 crore project with a peak speed of 7 mbps would offer a minimum  speed of 1 mbps and support all government schemes in the rural areas. This technology has been specially designed for diffi cult geographical areas where laying cable is diffi cult and cumbersome.
As part of its e-Governance programme, the Union Ministry is going to roll out Rs 250 crore for an 800-kilometre long Optical Fiber Cable Network project that would connect the State capital with all the district headquarters.