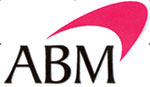 Company Profile

ABM Knowledgeware Limited, a BSE Listed company, has been recognised as one of the Top 10 emerging IT companies in India by NASSCOM. It has been operating exclusively in the space of e-Governance for the past 11 years. ABM has been focusing on domains that provide G2C and G2B services. Its solutions all together, are delivering around 125-130 citizen services out of the 300 services that we feel citizens need from governments. ABM operates in three verticals viz., Urban (Municipal) Local Bodies, Utilities (Water and Electricity). SAP practice software developed by it for e-Governing municipal bodies (MAINet) is adopted by the government of Maharashtra for rolling out in the 231 municipal bodies across the state. The same solution is short-listed by the Union Urban Development Ministry for recommendation to all cities listed for Jawaharlal Nehru National Urban Renewal Mission (JNNURM) programme implementation in India. ABM Knowledgeware has similar achievements in the utility sector as well as SAP projects in urban local bodies, such as INR 116 crore management order from Mumbai municipal corporation.
By a rough estimate, ABM Knowledgeware's e-Governance solutions are delivering 4 million G2C and G2B services per year. As a result, it has developed a thorough insight in implementing and institutionalising e-Governance solutions in the Indian context.
Product details

ABM has designed various software solutions like:
ABM CFC: Citizen Facilitation Center – It is a customised single window facilitation center or portal for rendering various citizen/customer services with more convenience and speed.  ABM CFC is extremely useful to organisations that have large number of citizens/customers interacting with it. It can be deployed at the cutting edge of any organisation, which seeks to improve delivery of services. It is a pioneering concept, successfully implemented in many municipalities.

ABM CARE: Complaints Management and Redressal – It is a web enabled and comprehensive software for monitoring complaints and their resolution. It enables time-bound resolution due to auto escalation of unresolved complaints, in line with the  citizen charter commitments of the customer organisation. It is an Award winning product and is standardised by various organisations.

ABM AQUA: Water Billing and Online Collection – It is comprehensive software for Water Billing and Accounting for Municipal Corporations/Councils, Water & Sewerage Boards etc. with on-line cash counters for payment collections. It's a complete solution for water billing, collection, accounting and other related activities like dispute resolution.

ABM MAINet: Municipal Administration Information Network – It's an Enterprise Resource Planning (ERP) Software Solution for Municipal Bodies. It offers strategies and    solutions for creating a completely e-Governed Municipal Corporation with more than 100 time-bound citizen services delivered across the counter through ABM CFC. It is also available in individual/group modules for phase-wise computerisation of municipalities. This is proven solution for implementation of comprehensive and  citizen-centric e-Governance in municipalities.
ACHIEVEMENTS/USP
Some of the key USPs of ABM Knowledgeware solutions are as under:
These solutions are proven after use in large client base after undergoing multiple iterations and sustenance for several years.
These solutions are a bundle of 'best practices' in respective domains. This has been achieved since all these solutions have been evolved after very close interaction with actual users, citizens and top bureaucrats.
Most of the solutions have been evaluated by progressive state governments and have been chosen for state wide roll out thereafter.
These solutions have also undergone scrutiny of IT industry, state governments, central government or international bodies and have won awards at each of these levels.
CONTACT DETAILS
ABM Knowledgeware Ltd.
5, Unique Industrial Estate, Off Veer Savarkar Marg, Prabhadevi, Mumbai
Maharashtra
Tel: 022-24379402, 24374687, 24310256
Website: www.abmindia.com
Major Regional