The journey of e-Governance in India has not been smooth. It has seen it's ups and downs in states and at the central level. We identify the 5 key hurdles in e-Governance implementation in the country.
Corruption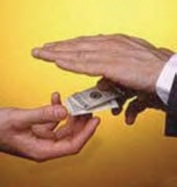 One of the main aims of e-Governance is to provide good governance. And one of the most important aspects in that becomes to cut through the web of corruption. India has slipped further in the global corruption perception index released annually by corruption watchdog Transparency International. In world rankings, India came down from 72nd to 85th slot in a list of 180 countries, according to the 2008 report.
ICT Infrastructure
There is a huge ICT infrastructure gap existing in the country. Our educational institutions, health centres, government offices, especially in the rural areas, are still not among each other and with each other. The public access to ICTs through telecentres is still at a nascent stage in the country. Although, things have rapidly changed in last five years due to the mobile revolution, there is a long way to go in terms of broadband penetration in the semi-urban and rural areas of the country.
Political Will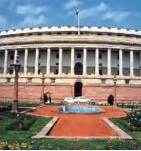 Chandrbabu Naidu, S M Krishna, Narendra Modi – the Chief Ministers from Andhra Pradesh, Karnataka and Gujrat – all are glaring examples of what political will can do to make e- Governance happen in a state. Same thing is applicable at the central level where the  change in political leadership has decided the momentum of e-Governance    implementation.
Capacity Building
Capacity building has emerged as one of the most critical components in the management of various e-Governance projects. This pertains to two major areas of management which are human resources and training. The nature and scale of e-Governance initiatives planned  within the domain of state governments present major managerial and technological  challenges. This requires capacity building in terms of necessary knowledge and skills to  sustain e-Governance initiatives. It is equally important to foster an attitude and mindset  that is receptive to ICT based administration and ICT based delivery of services.
Business Continuity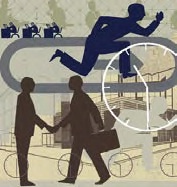 Business continuity refers to the fact that those important officials who are acting as the key drivers for e-Governance should be retained in order for e-Governance projects to see a smooth  take-off and functioning. There are always problems, and one concern is that the key people  involved are shuffled off to other posts. People inside the government change frequently as  they get promoted, or transferred. If these people are in fact the key drivers, then the whole  chain gets affected and this brings the system back to its starting point.