"We believe our real competition is with 'Cash', which is the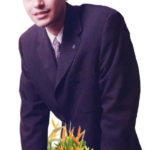 mainstream payment option for more than 70 percent of the population in their everyday life for various payments be it grocery, utility, travel, entertainment or any service or goods consumed in their daily lives", Naveen Surya, Managing Director, ItzCash Card Ltd in an email interview with Sandeep Budki of egov

In a span of four years, ItzCash has got close to 2.5 million card users. What has been your driving force?
ItzCash was created for our own group company, DishTV's requirement. There was dire need to collect INR 100 – 250 every month from consumers across the country and collection through traditional channels like cheque or cash had major issues in terms of cost and time which could have made an impact on the overall efficiencies of the Dish TV's business. This opportunity gave us the clue to a bigger opportunity to address more than 60 percent of the unbanked and underserved population who have to make payments on a day to day basis. The major option used by the companies and these consumers was 'cash' which has various issues in terms of risks and cost. With the success of Dish TV collection followed by Indian Railway Catering and Tourism Corporation Limited (IRCTC) and many others our belief in our 'Payment Convergence' vision kept growing year on year. As this is the way to realise the ultimate vision of 'Economic Convergence' which was conceived as thought by our organisation in year 2000.
How are the services offered by your company different from your competitors?
We believe our real competition is with 'Cash', which is the mainstream payment option for more than 70 percent of the population in their everyday life for various payments be it grocery, utility, travel, entertainment or any service or goods consumed in their daily lives. Cash has its own problem in terms of risks related to security and fraud; at the same time it is not possible to use cash on new emerging sales channels i.e. e-Commerce through Internet, mobile or voice or any other medium. However these new sales mediums provide a faster and more convenient way to transact benefiting the organisations as well as the end consumer. Currently, e-Payments are restricted only to credit and debit cards and to some extent direct debit from saving account. These options are available to a very small segment of population. Less than 1 percent of Indian population holds credit cards and 10 percent owns debit cards. However more than 90 percent usage of debit cards is for withdrawing cash. ItzCash identified this as an unique opportunity to empower a large section of the population by acquiring a prepaid cash card which will not cost them anything while empowering them with the facilities of a credit/debit card user. These cards also come with a specific value denomination from INR 100– 20000, giving them clear control of how much money they want to hold on these cards and for what specifi c purposes, they want to use it with no risk of getting into debt trap as India is a savings oriented society. The holder of prepaid card feels more in control of his spendings and his risk, as he holds fund only to the extend he is likely to use in 7-10 days maximum.
From home banking to network shopping and online information subscription services, security remains a growing concern. In what way do you ensure the security of these transactions?
Security is related to uncertainty in real sense. ItzCash systems are as good or as bad as any banking payment system in terms of technical security and we use similar security options likefi rewalls, SSL certifi cation and encryption.  owever the real difference in security comes with the person being in control of the  value he is holding in the card and fl exibility to use and hold as per his choice;  unlike in bank account where the value a customer holds is generally high and  varies from time to time. With banks, in case of any fraud the potential risk  could be high in terms of value, while with ItzCash the person knows how much  money he is holding on the card and he is likely to use the same in a very small  period of time. Besides all our transactions in ItzCash are real time and online  and card data is not available on offl ine mode for any system participant.
What are the various fi nancial inclusion related services being provided by ItzCash?
ItzCash has several success stories so far. Online railways ticket booking service  on IRCTC website was potentially accessible only to banked users in the  country. Still a large section of the railways customers depend on bookings  at the reservation window by standing in queue or depending upon an agent or  tout. With ItzCash, all customers with or without credit card/bank account can  also go online on IRCTC site and enjoy the same convenience experienced by a  credit card or direct debit customer. In addition to card facility, we have also  set up more than 10000 ItzCash World Franchisee outlets duly authorised by  IRCTC to facilitate ticket booking for customer without access to computer or  with no prior knowledge of Personal Computer (PC) use.
Most of India's common man pay their electricity bills, phone bills and any  other similar services using cash. With ItzCash the common man could pay  their phone, electricity and similar bills on Internet, SMS or by going to ItzCash World Franchisee any time and day and complete the transaction real time. ItzCash holds a very high percent of online/SMS based bill payment with most  of these service providers such as Reliance Energy ItzCash Market Share of online bill payment is around 70 percent being the highest vis a vis all others constituting only 25 percent.
Delhi residents are subject to Property Tax for their properties which needs to  be paid every year. If the tax is paid by the residents before a specifi c date,  MCD provides a rebate in the tax. During this period, there is high pressure on  MCD offi ces as most of the residents want to pay their taxes to avail the rebate  benefi ts. For easing the pressure, the MCD has rolled out a service in Delhi  through 800 ItzCash World Franchisees to create additional points where  residents of Delhi could go and get the assessment done for the tax calculation  which takes maximum time and collect the print  .
out of the same with a nominal charge of INR 10 and with the option to pay online at the outlet itself with ItzCash, Demand Draft or Cheque. This service collected (within 10 days) more than INR 2 crore.
There are many such success stories as ItzCash is acceptable on more than  3000 online services and around 50 plus SMS based services and few  Interactive Voice Response System (IVRS) based services, each one of them  targeting to fi nancially include common man in a convenient and safe way far better than cash.
How to authenticate the transactions on ItzCash?
All ItzCash transactions are real time and when the card number and password is entered on the payment gateway the confi rmation is given real time which is based on authentication parameter for the card, value and validity of the card. The transaction whether successful or unsuccessful, is communicated online or  by SMS to the customer for confi rmation or rejection of the transactions. In  addition, if customer wishes to verify any transaction details he can log on to  his card account through ItzCash website with his card account number and  password to see his real time transaction statement, which shows all the  transactions done on the cards with name of merchant, time and value of  transaction besides the balance on the card.
What is your business model and channel partnerstrategy?
Our business model is primarily focusing on customer acquisition at least cost     at this stage. The revenue primarily depends upon merchant commissions through collections done for them by ItzCash cards. Channel Partners for us are  of two type 1) what we call as the service provider (Merchant) 2) what we call as the Sales and Distribution Channel. Strategy for Service Providers is very simple, and any organisation who wishes to reach a large number of customers   nd wish to use alternative sales channel like Internet, mobile and landlines for the collection of payments for their goods and services, we are the possible partner.
Strategy for Sales and Distribution Channel is simply like Fast Moving Consumer  Goods (FMCG), i.e. channel which can take us as close to customers  as possible. Instead of customers coming to specifi c branches or outlets, they  can reach our card and services counters close to their house across the  country. Today, we are present in more than 1000 towns and with 100, 000  retail outlets besides 10, 000 ItzCash World outlets.
What are the new services in the pipeline you are planning to offer?
From online payments to retail payments for regular household spends by our consumers, we are also actively working with government bodies to collect various government levies like Octroi, Tolls etc through contactless cards based on Radio Frequency Identifi cation (RFID) technology.