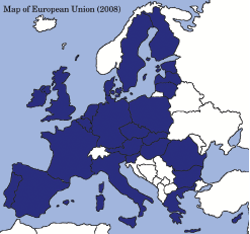 The European Commission has recently published a new draft of interoperability guidelines setting out a roadmap to achieve interoperable electronic health records (EHR) across the continent by the middle of the next decade.

In the globalised world where information and communication technologies (ICTs) have broken down borders and reduced distances markedly, one still faces challenges in transferring critical medical data of ones own self, even while travelling within a region that accepts the same currency.
The European Union was established by the Treaty of Maastricht in 1993, with the aim of developing a single market through a standardised system of laws which apply in all member states, guaranteeing the freedom of movement of people, goods, services and capital. The Union also launched the euro as common currency in the region in the year 2002 amidst much protest; however, the region is today seeing great benefit from the strong common currency.
One issue that has, of late, come into the purview of the Union is that the ease of mobility and trade has also raised the necessity of better and stronger healthcare coverage to be provided to the citizens, no matter which Member State they belong to.
Electronic Health Records
Electronic Health (or Patient or Medical) Records have traditionally been understood as being the demographic details of the inpatient flow in hospitals. However, EHRs are more complex and need to be taken more seriously if one needs value return from the capture of data. A good EMR system would capture all data relating to both in/out patient flow and in the long run must be capable of providing Clinical Decision Support (CDS) and disease profiling, helping in developing and implementing solutions faster. Since, the capture of clinical and demographic data is in a pre-determined format, it allows several clinical attributes to the data processing like, clinical decision-making by accessing a rules engine to provide alerts, reminders, clinical protocols, coding assistance etc.
Need for interoperability
Medical Informatics experts world-over have been advocating bringing about standards in the format of data capture, especially using ICD
Follow and connect with us on Facebook, Twitter, LinkedIn, Elets video