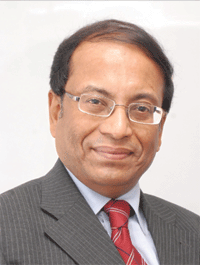 A pioneer in consumer-centric technology, Philips has doubled its medical business in India in the past three years. Anjan Bose, Senior Director and Business Head of Philips Healthcare, speaks to eHEALTH about the growth story and the medical device market on the whole.

Q. Philips Healthcare enjoys a high brand value in the medical device industry. What has been the corporate vision in achieving such a success and what is your strategy to retain this market leadership in future?
A. To expand its presence in India, Philips is constantly looking at growth opportunities and garnering customer confidence through new models of organisation, new products, innovative business models and channels of distribution in the healthcare segment. Philips is currently present at various levels of the patient care cycle and will continue to strengthen this.
With 'Sense and Simplicity' at the core of all products, the company believes in providing customer-centric solutions, using innovation to deliver products that are reliable and accurate for better diagnosis.
Philips India's medical business has doubled in the last 3 years. Philips has been the market leader in patient monitoring, angiography cath lab systems and MRI systems. Philips has been enjoying great success in corporate tertiary care hospitals.
Q. What new innovations do you have to offer the Indian healthcare market today?
A. Philips has delivered path-breaking technologies that are not only defined as highly innovative, but are also designed keeping the end-user in mind. Perhaps, a stark example in these regards would be the Philips Ambient Experience. The Ambient Experience MR brings a human design approach that patients prefer with increased contact between patient and staff, which in turn improves department workflow. The 256-slice Brilliance iCT scanner, allows radiologists to produce high-quality images with exceptional acquisition speed, including complete coverage of the heart and brain. It is so powerful it can capture an image of the entire heart in just two beats, while incorporating Philips technology that has reduced radiation doses by up to 80 percent.
"With 'Sense and Simplicity' at the core of all products, the company believes in providing customer-centric solutions, using innovation to deliver products that are reliable and accurate for better diagnosis."
Some of the other recent innovations include, Automatic External Defibrillator (AED). We introduced AEDs globally four years ago. Evaluating the cardiac disease situation in India we realised this was a much-needed healthcare device and made the AED available in the Indian markets in 2005. Philips has been a pioneer in various product segments and is also the first to design a defibrillator for home use. In 2004, Philips obtained the first – and so far the only – Food and Drug Administration approval to sell an AED over the counter for home use.
In India we have already installed a number of units. We have entered relationships with companies such as Satyam for their emergency ambulatory services in Hyderabad and other places in Andhra Pradesh, also some of the airlines now keep Philips AED on their flights for emergency situations in air.
An AED can be afforded by individual homes or even local communities/neighbourhoods and housing societies.
Another new product is the SureSigns VM3, which leverages the high-quality platform of Philips' industry leading patient monitoring portfolio. Combining advanced software and technology in a compact economical package, the VM3 is the perfect solution for caregivers across the wide variety of clinical environments we see here in India. This launch reaffirms Philips' commitment to the Indian market, leveraging Philips' global expertise to introduce technologically advanced offerings tailored to this market.
Q. What is the long-term plan for developing R&D? What strategic growth plans do you have in terms of acquisitions?
A. Philips Innovation Campus (PIC), which is extensively into healthcare research and software development for healthcare products was established in August 1996, with the objective of meeting the growing need for high-quality, cost-effective software development capacity within the organisation. From a share of 8% of the total software resource of Philips in 1998, PIC's share has gone up significantly and is now around 20%.
Working at PIC are about 1000 of the industry's finest professionals, using state-of-the-art software engineering paradigms and platforms including real-time systems, component-based software engineering and multi-threaded architecture to drive the creation of tomorrow's products and services.
Like any other organisation, Philips also has a strategic vision and growth plans to execute it. With the Indian economy growing at 9%, India is a key market for Philips. A few months ago, Philips announced a technology partnership with Gurgaon based Artemis Health Institute to collaborate in its worldwide research and development efforts. Philips is also engaged in discussions with other leading healthcare delivery institutions with different types of partnership. Such partnerships are synergistic and help both the players.
Q. What do you think are the existing bottlenecks and proposed remedies at the policy and regulatory levels to boost domestic manufacturing? What is the existing and long-term plan for manufacturing for Philips in India?
A. We have no plans to set up any manufacturing unit in India currently. Some of the challenges that the Indian healthcare industry may be facing are development of infrastructure and some tariffs and duty structures that need to be looked at to facilitate manufacturing.
Q. Medical device market in India is currently witnessing 15% annual growth and expected to reach US$ 8-10 billion by 2012. What are your expectations from the domestic market in terms of growth in net revenue and market share for Philips?
A. As a policy we cannot make any forward looking statements, however, according to an industry report, the size of the Indian medical equipment industry was US$ 2.16 billion in 2006, is growing at 15 per cent and is expected to reach US$ 3.2 billion by 2009 and US$ 4.5 billion by 2012.
The two key drivers for healthcare are the increasing focus on 'Wellness' as a concept amongst people and growing patient awareness. The potential growth drivers in the years to come could be increasing availability of newer technologies to diagnose and treat various diseases; Molecular Imaging could turn out to be an interesting area if it fulfills the promise of being able to ultimately forecast diseases well before the onset of the first visible symptoms, including lifestyle diseases like cancer and cardio-vascular; Corporatisation of Private Healthcare in the backdrop of a growing and affluent middle class; Increase Governmental focus on providing quality healthcare to the people; Maturing of Health Insurance and Medical Tourism; Home healthcare solutions and remote patient monitoring.
Considering these factors, we are very upbeat about India as a key market and a driver of growth for the healthcare business.
Q. Industry associations like CII & FICCI are putting in a lot of effort to facilitate the growth of medical equipment industry in India. As an active member in both these organisations, what is your perception about the impact being delivered so far?
A. There has been rationalisation of tariffs including import duties and VATs amongst others in the recent years, and I think Industry associations have played an important role in all these.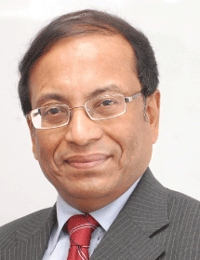 "Philips Innovation Campus (PIC), which is extensively into healthcare research and software development for healthcare products was established in August 1996, with the objective of meeting the growing need for high-quality, cost-effective software development capacity within the organisation."
There has been a symbiotic relationship between the industry and government in healthcare, over the last five years. An excellent example of this is the reduction in duty for equipment, which earlier attracted an import duty of 48